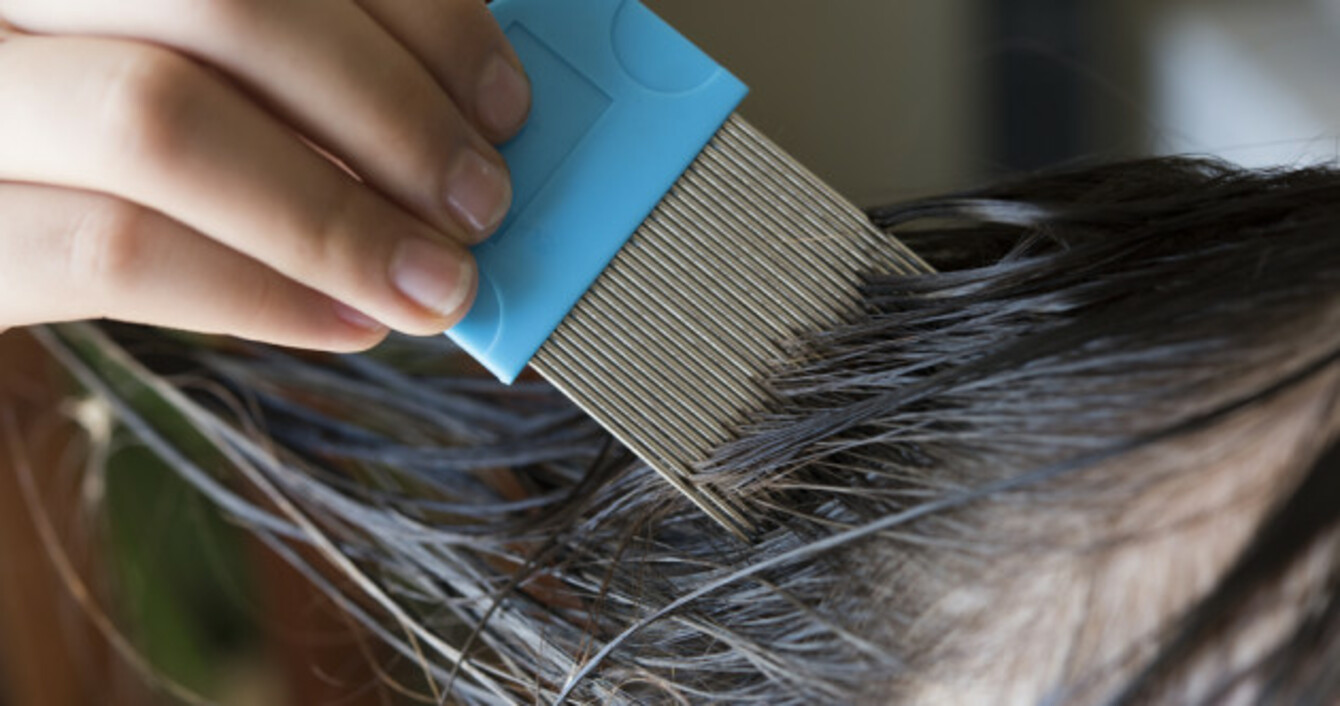 Image: Shutterstock/Yuko Sach
Image: Shutterstock/Yuko Sach
EACH WEEK IN our series, Am I Being A Bad Parent?, we hear from a reader who can't figure out what to do about a tricky parenting situation.
To get a balanced view, we put the dilemma to a group of Irish parents, keeping things anonymous to encourage honest answers.
Tackling the politics of playdates as a parent is a challenge itself, but how does one handle telling a neighbour that their child appears to have head lice? 
This week, one reader is wondering if he's doing the right thing by broaching the subject – or if the conversation could cause upset on all sides.
Have a parenting question you'd like some other mums and dads to weigh in on? Let us know anonymously here!
This week's dilemma
My three-year-old daughter has started attending playdates with children who live on our road. One of the kids from the group comes over to the house quite often to play, and the other day I spotted her itching. When I had a closer look I could see what looked like nits on some strands of her hair. Her parents have made no mention of head lice, so I can't be sure, but I'd rather know for certain. I don't particularly want to keep quiet as we've already dealt with head lice in our own house twice in the last year. Am I being unreasonable to tell a neighbour that their child has head lice?
Our anonymous readers' responses
No, you're not being unreasonable. If I was their parent I would want to know! I think you could use your previous experience with head lice to approach it in a diplomatic way by saying, "I noticed her scratching in a similar way to our kids when they had head lice, it might be worth looking at." You could offer products or combs too if you have them left over. It might be best to avoid saying you examined her head, though.
Saying it right now is unreasonable. If the child's parents' know their daughter has head lice, no doubt they're doing their best to solve the problem. And if they don't know yet, they'll realise it pretty soon as the itching gets more frequent. Maybe avoid any neighbourly playdates for the next week or two, and if you can still see signs like itching next time this child comes around, by all means mention it then. Go gently!
You're not being unreasonable at all. I've been in this situation millions of times and you'll encounter it more and more as your kids start school.  I generally approach it with a group text or WhatsApp message to the relevant parents saying something like, "Hey all, I think we have some head lice going around so maybe everyone should check the kids' heads." Head lice are a constant battle for all parents so there should be no shame or embarrassment attached to it.
The last thing you're being is unreasonable. If your neighbour knows that their child has lice (which they likely do), continued to bring her to playdates and haven't said anything to you, it's quite irresponsible of them. I'd broach the topic carefully and say that you're concerned their daughter has head lice as she has been scratching her head at the past few play dates, and perhaps they should look into it. Until you know they've treated and addressed it, I'd hold off on playdates for the foreseeable future.
So what's the final tally? Is this reader being unreasonable?
Yes – 1
No – 3
Tell us your thoughts in the comments! 
Have a parenting question you want answered? Let us know anonymously in our survey here and we'll put it to the real-life experts: your fellow mums and dads.
We're giving away an overnight stay with dinner at the luxurious Lyrath Estate in Kilkenny. Want to win? Enter here – and don't forget to subscribe to our Family Newsletter below!