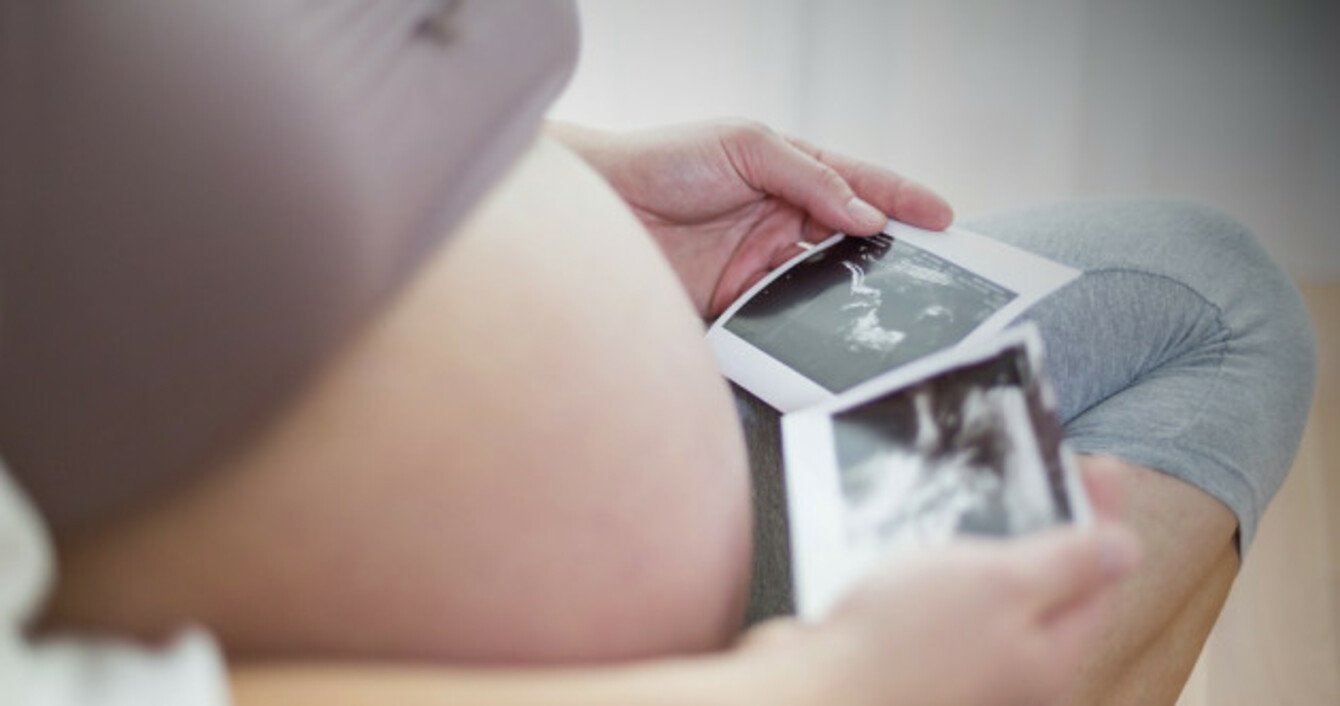 Image: Shutterstock
Image: Shutterstock
EACH WEEK IN our series, Am I Being A Bad Parent?, we hear from a reader who can't figure out what to do about a tricky parenting situation.
To get a balanced view, we put the dilemma to a group of Irish parents, keeping things anonymous to encourage honest answers.
This week, one mother-to-be is wondering if she's making a mistake by finding out her baby's gender when her husband doesn't want to.
Have a parenting question you'd like some other mums and dads to weigh in on? Let us know anonymously here!
This week's dilemma
I'm three months pregnant with my first child. The doctor mentioned that at our next scan, we can find out the baby's sex if we want to. With all of the unknowns throughout pregnancy, I think I'd find comfort in knowing whether I'll be welcoming a boy or a girl – but my husband absolutely doesn't want to know. He is adamant for it to be a surprise as none of his siblings with children have ever found out their sex of their baby, and he wants to keep with tradition. He said that if I really do want to know, I can find out and not tell him. That doesn't sit well with me, but I can't see another option. Am I being unreasonable to want to find out?
Our anonymous readers' responses
You are being unreasonable by asking this question. With all of the unknowns coming up through pregnancy and when your child is born, probably the most important thing throughout is that you and your partner can keep communicating well and making shared decisions on the million and one things you will have to decide – many small, some big. Finding out the gender, or not, is a very minor thing at the end of the day. If you can't get yourselves organised around something this small I am worried about the next few months. Talk to each other and come to a decision you can both live with.
I think you are being unreasonable. You're both going to be parenting this child together, so I don't think it's very sound to ignore your co-parent's wishes completely, (even if his logic doesn't make much sense). By all means try talking about it again, and see if you guys can reach a joint decision. But if you can't, then just move on – you're going to know in six months anyway.
I don't think you're being unreasonable to want to know. I think it's your husband who is being unreasonable. You're the one who is going through this pregnancy, and it can be a difficult and sometimes worrying time.  He needs to cop himself on and be supportive of your needs throughout this pregnancy and if finding out the gender of your child is something you believe will help you, then he should be supportive of that and get over himself. 
You are not being unreasonable to want to know. Lots of people like to be as prepared as possible before the baby comes and if that means having a name already chosen, buying suitable clothes or whatever else, there is no harm in it. But you are never going to be able to keep that secret to yourself for the rest of the pregnancy. Even if you don't mean to, it is probably going to slip out accidentally some day. Neither of you are being unreasonable, but I think you need to make a decision together and stick with it – either both of you find out or neither of you.
So what's the final tally? Is this reader being unreasonable?
No – 2
Yes – 2
Have a parenting question you want answered? Let us know anonymously in our survey here and we'll put it to the real-life experts: your fellow mums and dads.
Want to win a VIP day out at Winter Ladies Day at Naas Racecourse, with lunch and an overnight hotel stay? Enter here – and don't forget to subscribe to our Family Newsletter below, too!