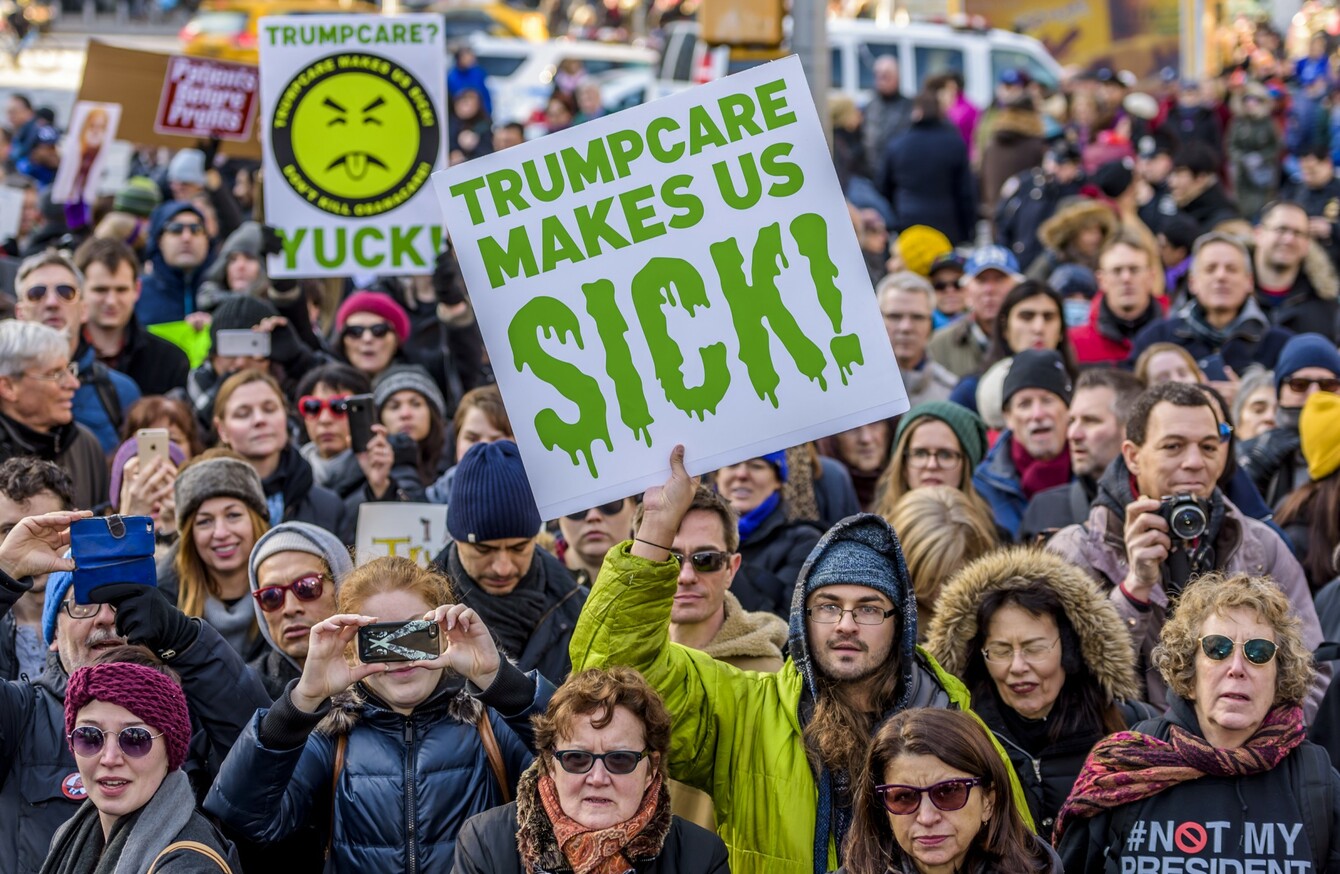 Image: Erik Mcgregor
Image: Erik Mcgregor
THE CONGRESSIONAL BUDGET Office says the health care bill Republicans pushed through the House this month would leave 23 million additional people uninsured in 2026, compared with former President Barack Obama's health care law.
The CBO says an estimated 51 million people under age 65 would be uninsured in 2026 under the latest version of the House Republican health care bill.
That compares with 28 million under age 65 who would lack insurance that year under the current health law signed by President Barack Obama.
And it's only a tiny improvement from the original version of the House bill, which would have resulted in an estimated 52 million people under 65 uninsured by 2026, according to the nonpartisan budget office.
The bill still contains almost $1 trillion in tax cuts, mainly for the wealthy.
The nonpartisan office also says that compared with Obama's 2010 overhaul, average premiums for people buying individual policies would be lower. The report says that is partly because insurance on average would cover less of people's health care costs.
It was the budget office's first analysis of the bill that passed the House on 4 May. The reforms would reduce the federal deficit over the same period by some $119 billion — $32 billion less than the estimated net savings in the previous version of the bill, CBO reported.
Democrats have criticised Republicans for pushing people off coverage. Many Republicans have said their top goal is lowering premiums.
Senate Republicans have been holding closed-door meetings to try writing their own health care overhaul.