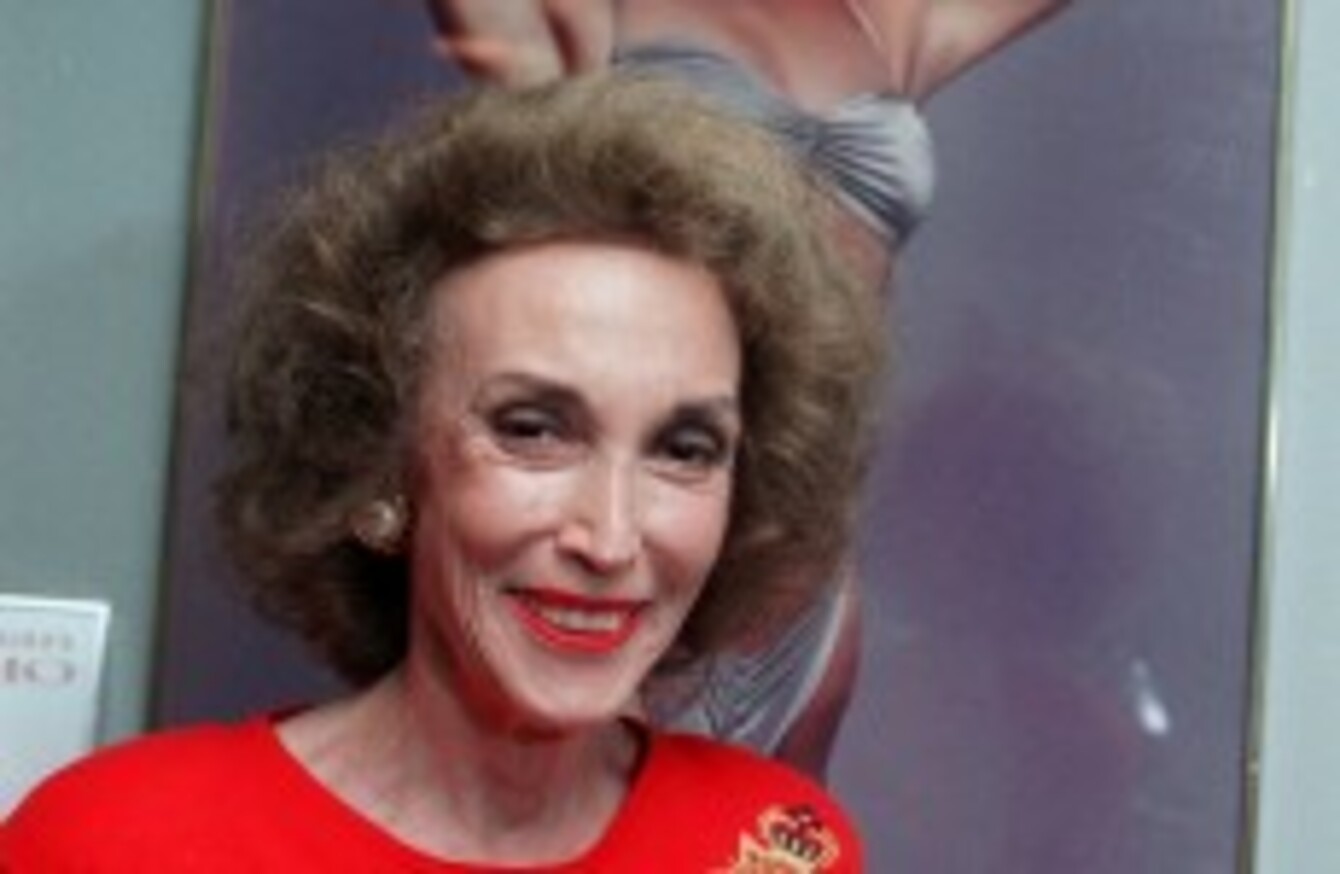 Helen Gurley Brown pictured in her New York office in 1990
Helen Gurley Brown pictured in her New York office in 1990
HELEN GURLEY BROWN, editor-in-chief of Cosmopolitan magazines' 64 international editions has died at the age of 90.
Gurley Brown had continued to arrive on a regular basis at the Hearst Coporation head offices on New York until a recent illness. She died yesterday in a New York hospital after a brief stay.
The Hearst Corporation said in a statement that Gurley Brown "redefined womanhood for many" and said:
Life here will somehow not seem the same without her near-daily arrival at 300 West 57th Street.
She had a huge impact on popular culture following the release of her 1963 bestseller Sex and the Single Girl, which depicted life as a single woman.
On the bestseller lists for more than a year, Sex and the Single Girl has been published in 28 countries and translated into 16 languages.
The book encouraged young women to enjoy being single, find fulfillment in work and non-marital relationships with men, and take pleasure in sex.
Warner Bros bought the film rights to Sex and the Single Girl for what was then the highest price ever paid for a non-fiction title. The 1964 film starred Natalie Wood, Tony Curtis, Lauren Bacall and Henry Fonda.
Gurley Brown wrote the 1964 bestseller, Sex and the Office, on the heels of the success of her first book.
In 1965 Gurley Brown was named editor-in-chief of Cosmopolitan, where she built the magazine to a 300-page publication in the 1980s. Today it's the top-selling young women's magazine in the world, with 64 international editions in 35 languages.
In 1997, Gurley Brown left the flagship magazine to be editor-in-chief of Cosmopolitan's growing international editions.
Gurley Brown's vision—and spectacular success—was to remodel the then-conservative Cosmopolitan. She once said she accomplished this because:
My success was not based so much on any great intelligence but on great common sense.
She featured sexy cover models, provocative content, and a fresh point of view that appealed to young women.
She was a highly visible magazine editor and personality, authoring The Single Girl's Cookbook (1969) and Sex and the New Single Girl (1971), an updated version of her first book, and making TV show guest appearances.
Frank A. Bennack Jr, CEO of Hearst Corporation called Gurley Brown "an icon":
Her formula for honest and straightforward advice about relationships, career and beauty revolutionised the magazine industry. She lived every day of her life to the fullest and will always be remembered as the quintessential 'Cosmo girl'. She will be greatly missed.
Gurley Brown and her husband David Brown, to whom she was married for 51 years until his death in 2010, are described by Hearst Corporation as "anchors in the New York publishing and Hollywood film communities", as Brown and his partner Richard Zanuck produced some of the era's most memorable movies, among them, Cocoon and Driving Miss Daisy.
When asked by an interviewer in 2006 to what she attributed her long, happy marriage, Gurley Brown answered:
I married the right man. He is kind, compassionate and generous, not just to me, but to a lot of other people. You need to marry a decent, caring person.
David Brown and Helen Gurley Brown at the 73rd annual Academy Awards in 2001. (AP Photo/Kim Johnson, File)
She and her husband's philanthropy also left an indelible mark on journalism.
In January, Gurley Brown gave $30 million to Columbia and Stanford Universities. The gift created the David and Helen Gurley Brown Institute for Media Innovation, housed at both Columbia's Graduate School of Journalism and the School of Engineering at Stanford.
The centre represents the "increasingly important connection between journalism and technology, bringing the best from the East and West Coasts," both schools announced.
The journalism school said its $18 million share was the largest donation in its 100-year history.
Named one of the 25 Most Influential Women in the U.S. five times by The World Almanac, Gurley Brown continued to write books, some 11 in all. They include The Outrageous Opinions of Helen Gurley Brown (1967); the 1982 bestseller, Having It All; The Late Show: A Semiwild but Practical Survival Plan for Women over 50 (1993); and a writing guide, The Writer's Rules: The Power of Positive Prose – How to Create It and Get It Published (1988).
Her definitive memoir, I'm Wild Again: Snippets From My Life and a Few Brazen Thoughts, was published in 2000.
Early life
The woman who redefined womanhood for many coming of age at that time, was born in Green Forest, Arkansas 18 February 18, 1922, to Ira and Cleo Gurley, both school teachers.
The family moved to Little Rock when Ira was elected to the state legislature. He died in an elevator accident when Helen was 10 years old.
After trying to support Helen and her older sister Mary in Depression-era Arkansas, Cleo Gurley moved them to Los Angeles in the late 1930s. There, Gurley Brown excelled socially and academically, graduating from high school as class valedictorian.
She spent a year at the Texas State College for Women and returned home to put herself through Woodbury Business College. Her mother and sister, who had contracted polio, depended on her financial support for the rest of their lives. In 1941, with her business degree, Gurley Brown took on a series of secretarial jobs.
She was later to urge her readers to plan their financial lives wisely, writing "being smart about money is sexy." A careful spender her whole life, she was said to bring her lunch to work almost every day for the more than 30 years she spent at Hearst.
It was her 17th job, at the advertising agency Foote, Cone, and Belding, that launched her future success. As executive secretary to Don Belding, Gurley Brown's work ethic and witty notes impressed both her boss and his wife, who suggested she try her hand at writing advertising copy.
She proved her talent, winning prizes for her copy. By the late 1950s, she had become the highest-paid female copywriter on the West Coast and one of the few to be listed in Who's Who of American Women. (She is also recognized in Who's Who in America, Who's Who in The World, and the World Book of Facts).
In 1959, at the age of 37, Gurley Brown married Brown, 43, then a film executive at 20th Century Fox Studios, and later an independent producer.
During their marriage, Brown was a partner behind many of Gurley Brown's projects, even writing Cosmo cover lines. It was he who persuaded her to write a book about her life as a single woman.