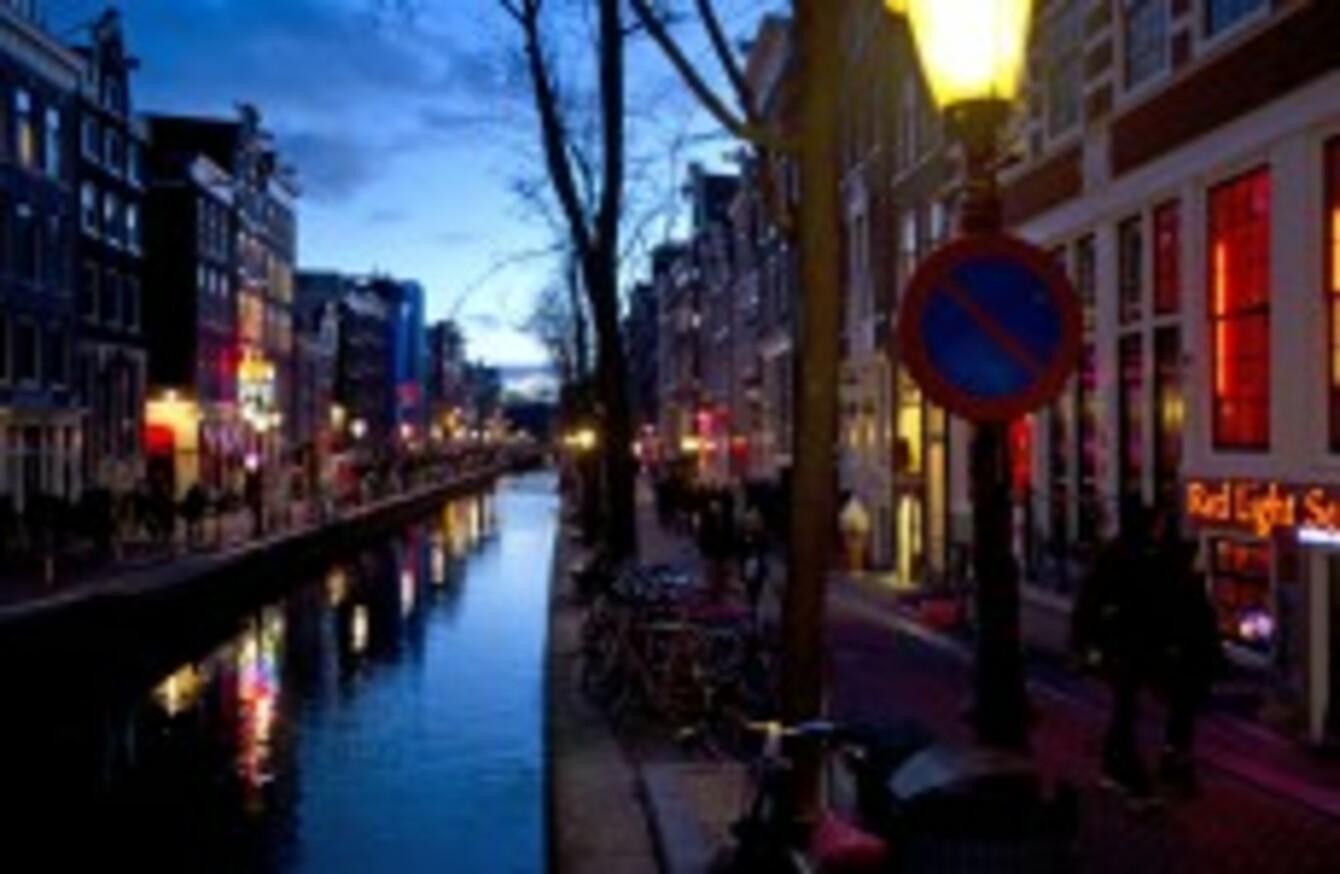 Image: Evert Elzinga/AP/PA
Image: Evert Elzinga/AP/PA
A MAN SUSPECTED of selling heroin disguised as cocaine that killed three British tourists in Amsterdam has turned himself in.
The 42-year-old walked into a police station early on Saturday morning, a police statement said, while Dutch media reported that he surrendered after CCTV images were released of him selling the drug to Danish tourists.
"This is possibly the man who sold tourists white heroin as cocaine," the police statement said, referring to a more potent version of the drug.
It added that the drug had made at least 20 tourists ill including three fatalities.
Police interviewed the man over the weekend and he was brought before a magistrate yesterday. Amsterdam police declined to comment further.
Any possible motive was not made clear.
Three young British tourists died late last year after snorting the heroin, which can cause respiratory failure.
Two of the men, aged 20 and 21, were found in a hotel in southern Amsterdam in November less than a month after a 22-year-old British tourist died under similar circumstances.
The deaths and injuries prompted city authorities to put up electronic signboards saying: "Extremely dangerous cocaine is sold to tourists".
The dangerous drug prompted street teams and "smart shops" in Amsterdam to sell heroin test kits.
Many of Amsterdam's tourists are drawn to its coffee shops where the sale of cannabis is tolerated, although hard drugs are illegal in the Netherlands.
White heroin is historically produced in southeast Asia's "Golden Triangle" spanning Laos, Thailand and Cambodia and is generally purer and more expensive than brown heroin.
- © AFP 2015.