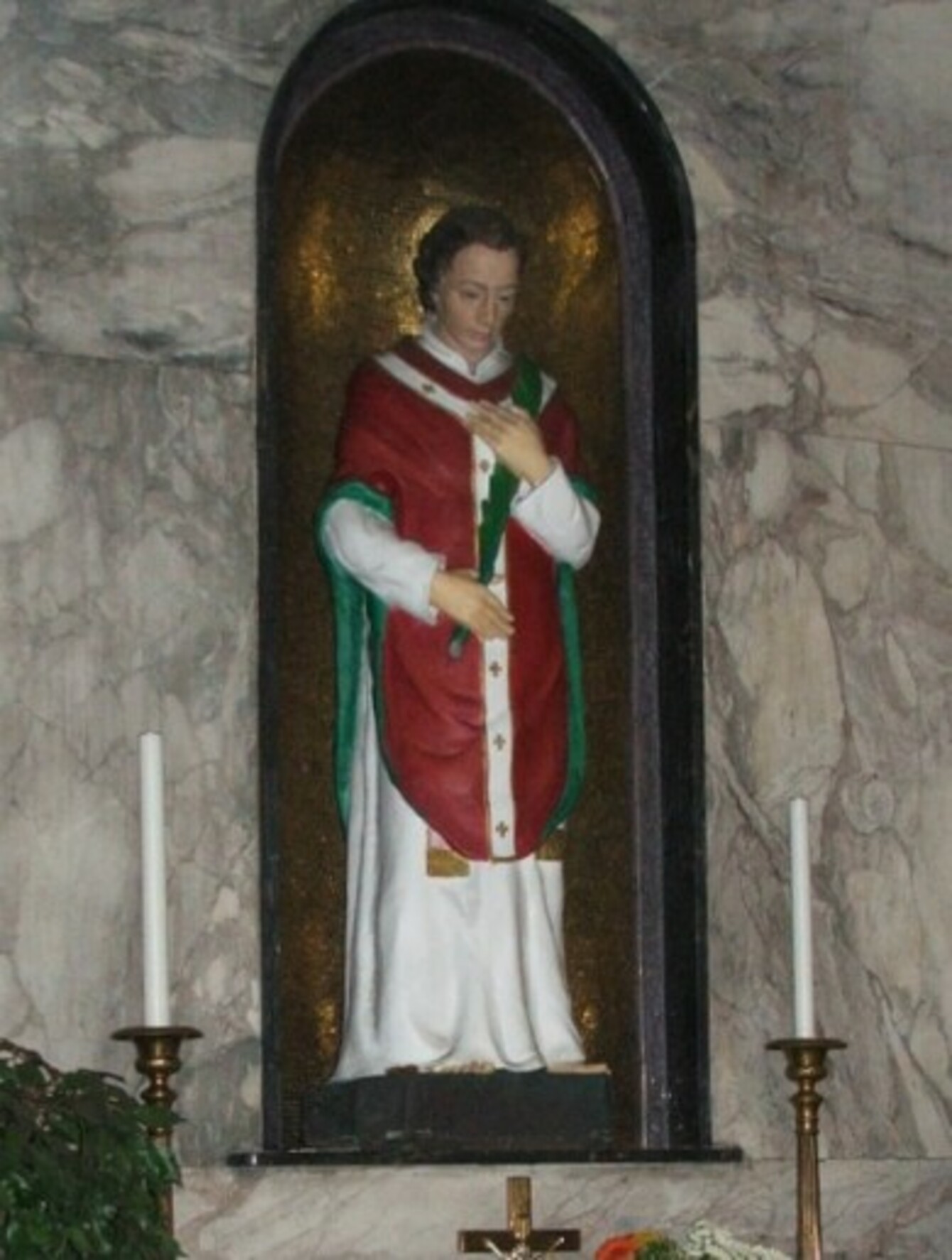 The Whitefriar Street Carmelite Church in Dublin, where the remains of St Valentine are thought to reside.
Image: Wikimedia Commons
The Whitefriar Street Carmelite Church in Dublin, where the remains of St Valentine are thought to reside.
Image: Wikimedia Commons
THE CHANCES ARE that by the end of today you'll have seen some news reports mentioning the lines of people lining up in a church in Dublin to visit the remains of St Valentine on this, his feast day.
Here's the thing about St Valentine, though: nobody's quite sure what his supposed saintly miracles were. Valentine was one of hundreds of people who were granted sainthood in the year 496 on the basis that his name was revered among men.
This – and the basis that his acts were "known only to God" – was considered enough to grant sainthood to him, with February 14 the feast day.
This is further muddled by the genuine prospect that there are multiple Valentines – possibly three. One is a priest from the Roman era, another a supposed saint from the Roman province of Africa (part of the coastal area of modern-day Libya or Tunisia), and the third a bishop from central Italy.
Both the first and third Valentines are said to have been buried along the same ancient Roman road – and all three are said to have died on February 14. It's possible that all three are the same person, but it cannot be known for sure.
Accounts of death are only known for two – one was supposedly condemned and killed by the Roman emperor Claudius Gothicus for marrying Christian couples (and then trying to convert Claudius himself); another was set free from prison after curing a judge's blindness but was eventually condemned by Claudius anyway.
Even though there are three possible Valentines, none are known for any attributes that would give them a reputation for protecting lovers (bar one of the Valentines' supposed conviction for marrying couples in a Christian tradition which was despised by rulers at the time).
It is suspected, however, that it was because his feast day of February 14 coincided with the ancient festival of Lupercalia – which took place in the middle of February – which prompted health and fertility.
The various Valentines may also explain why parts of his remains are thought to have ended up in so many places. As we know, his remains and relics are thought to rest at the Carmelite church on Whitefriar Street, Dublin 2.
These were given by Pope Gregory XVI to a visiting Irish priest, Fr John Spratt, as a mark of gratitude after a visit to Rome to preach. The relics had been recently discovered from a catacomb cemetery outside Rome.
However, Valentine's skull – complete with a crown of flowers – is on display in Rome, while a church in Birmingham also carries a gold container with an inscription saying its contents are the body of St Valentine.
Further alleged relics are on display in Vienna, in the south of France, in Glasgow and in Malta.