Image: Shutterstock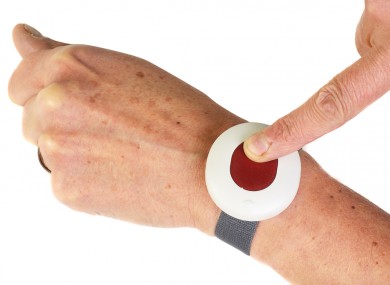 Image: Shutterstock
ENVIRONMENT MINISTER PHIL Hogan has said he will reveal how he saved money to reverse the cuts in safety alarm grants – but not until February.
It was announced last Thursday that his department had cut funding for the Seniors Alert Scheme, which meant that some elderly people would no longer have been eligible for the grant for personal alarms.
However, within a number of days of this becoming public, the decision was reversed and the criteria returned to what they were last year, with funding being brought back up to the 2012 level of €2.45 million.
Today, Minister Phil Hogan was questioned on RTÉ's Morning Ireland about the cut. He said that during the course of engaging with the Minister of Public Expenditure and Reform, Brendan Howlin, over Budget 2013 cuts, they "had to make difficult decisions".
He continued:
During the course of the Christmas period obviously I was very concerned at the number of attacks on elderly people and I decided to look after Christmas at how we can do a better job with a better scheme.
Minister Hogan said he engaged with Muintir na Tíre in order to see how they could get better value for money and restore the funding from savings in the department. When asked why he had not commented on the situation last week, he said he found the money to reverse the cuts "in savings" and he "looked across the programmes".
The Minister said that the savings will be seen when the figures are published in February, and that they came from across programme heads.