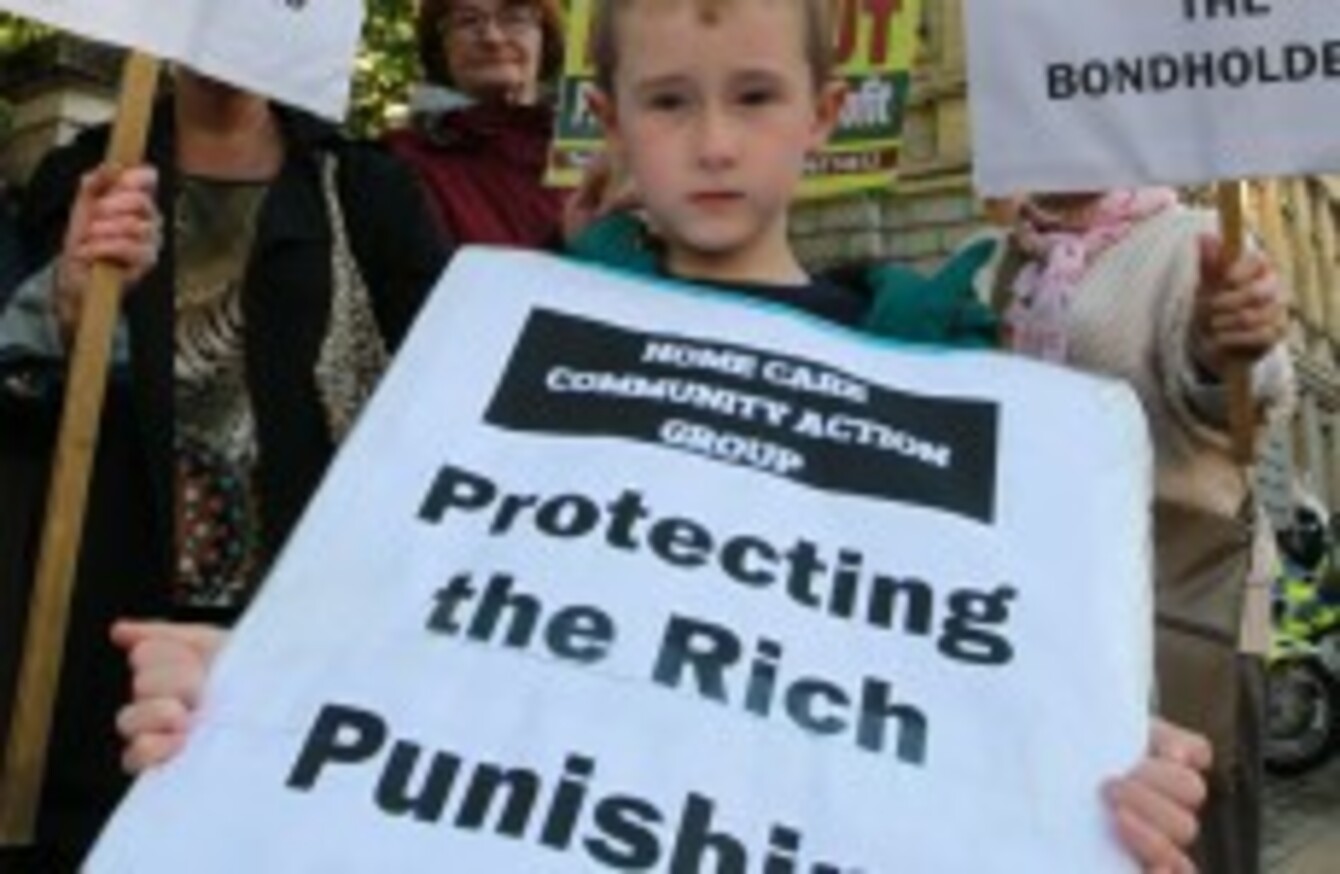 Image: Sam Boal/Photocall Ireland
Image: Sam Boal/Photocall Ireland
AROUND 400 PEOPLE are expected to march to the Dáil today to protest against the 950,000 hours of support to the vulnerable elderly, sick, disabled and severely ill children that were axed from the system this year.
John Lyons, spokesman for the Home Help/Home Care Action Group asks, "What will it take for the government to realise that these cuts are not realistic? An elderly person to fall and lie undiscovered for days – something that the workers on the ground believe is inevitable."
Among those protesting today will be campaigners of the Home Help/Home Care Group, home help/home care workers, relatives of patients, the general public, supporters and SIPTU representatives. One of the reasons that Lyons believes the government "targeted this group" was because the people directly affected are "unable to protest the cuts" with many of them bed or wheelchair bound or too old or sick to join in.
"Instead of tackling consultant's pay or the big insurance companies who owe thousands, there was shock and anger in communities across Ireland when the HSE announced the cuts on some of our most vulnerable citizens in our society," Lyons told TheJournal.ie. "Since we started this campaign, we've seen huge support from people all over, even those not directly affected."
The group believe with increased pressure, the government might do a U-turn on the home help hours and home care packages cut this year. "We need Enda Kenny and James Reilly to feel the pressure, they need to start listening to the people rather than the troika," Lyons added.
The protest will leave the GPO, O'Connell St, Dublin at 3pm and will march to Dáil.