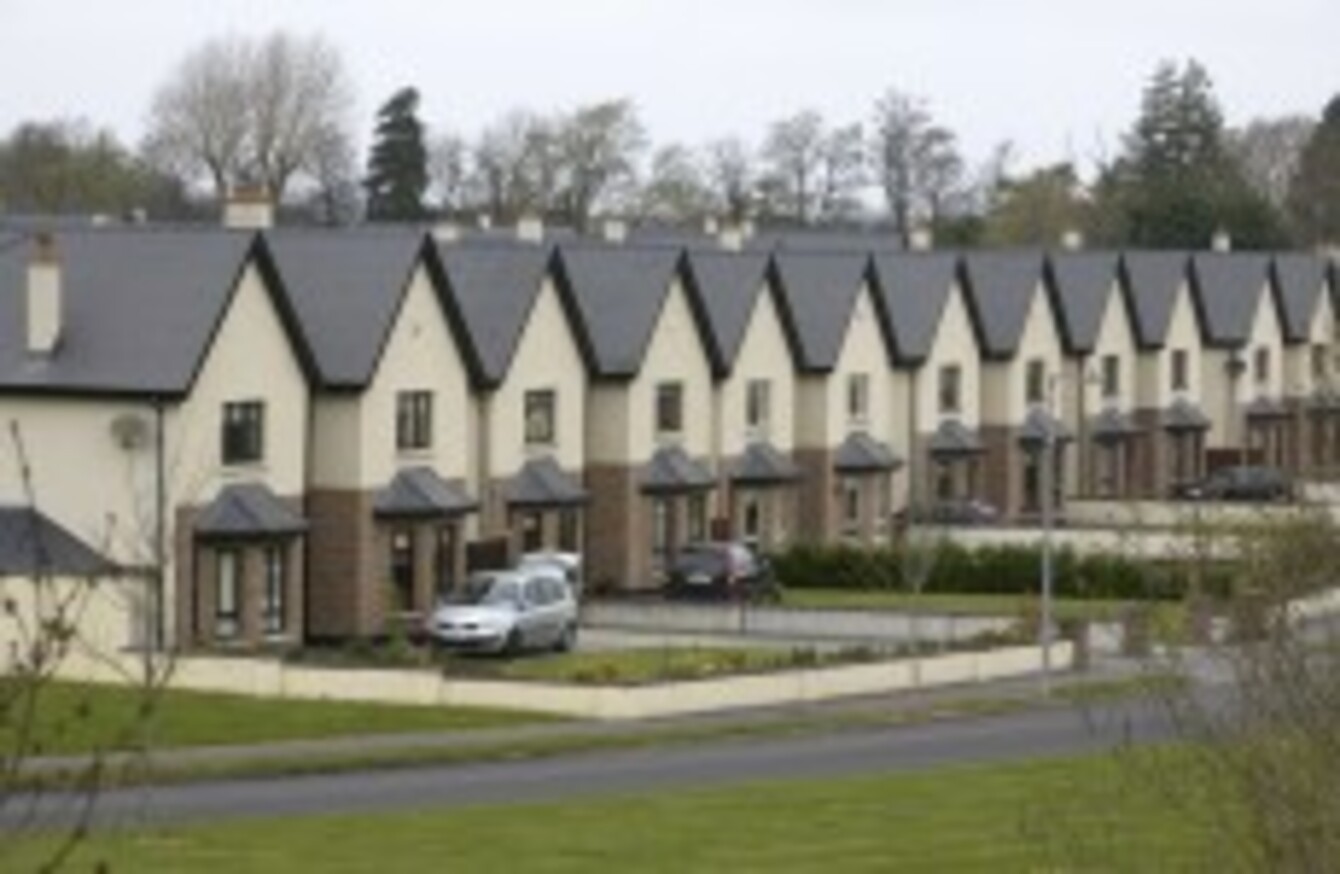 Image: File photo: Photocall Ireland
Image: File photo: Photocall Ireland
SOMEWHERE BETWEEN 23,700 and 43,700 homeowners are at risk of having their properties targetted for repossession, according to a new report.
According to the research by Davy Stockbrokers, the number of mortgage-holders classified as 'non cooperative borrowers' accounts for between 19 per cent and 35 per cent of total arrears cases.
The homeowners in question are set to face legal proceedings once financial institutions' ability to seek repossessions is restored through new legislation. Those with buy-to-let properties are likely to be first to be targetted.
The report, compiled by Davy's Chief Economist Conall MacCoille, states  that though the supply of properties that may come onto the market as a result of repossessions could be "substantial", analysis of the US market in recent years shows that "an increase in repossessions may not necessarily result in further downward pressure on house prices".
The stockbroking firm says its encouraged by the recent improvement in confidence and purchasing activity in the housing market, and in particular the strength of cash buyers – which have accounted for close to half of transactions over the past year. According to the report:
This suggests that a release of delinquent supply to the market (particularly in urban areas) can be absorbed and also further build confidence in the sector's recovery; in theabsence of such a release, many potential buyers will remain sceptical of the house price recovery.
The report's introduction accuses the Government of presiding over a regulatory approach that is "far too favourable to delinquent borrowers" and contends that Ireland "now has significant numbers of solvent borrowers who can service their mortgage debt but choose not to do so".
The Land Conveyancing Lay Reform Bill was passed by the Dáil earlier this month by a vote of 91 to 42, with some opposition members claiming it was done at the insistence of the Troika to give the banks more powers.
However, the Government argued that the Bill merely reinstated the intention of legislation brought in by the previous government after a 2011 High Court judgement ruled against it, stopping repossessions in some cases.