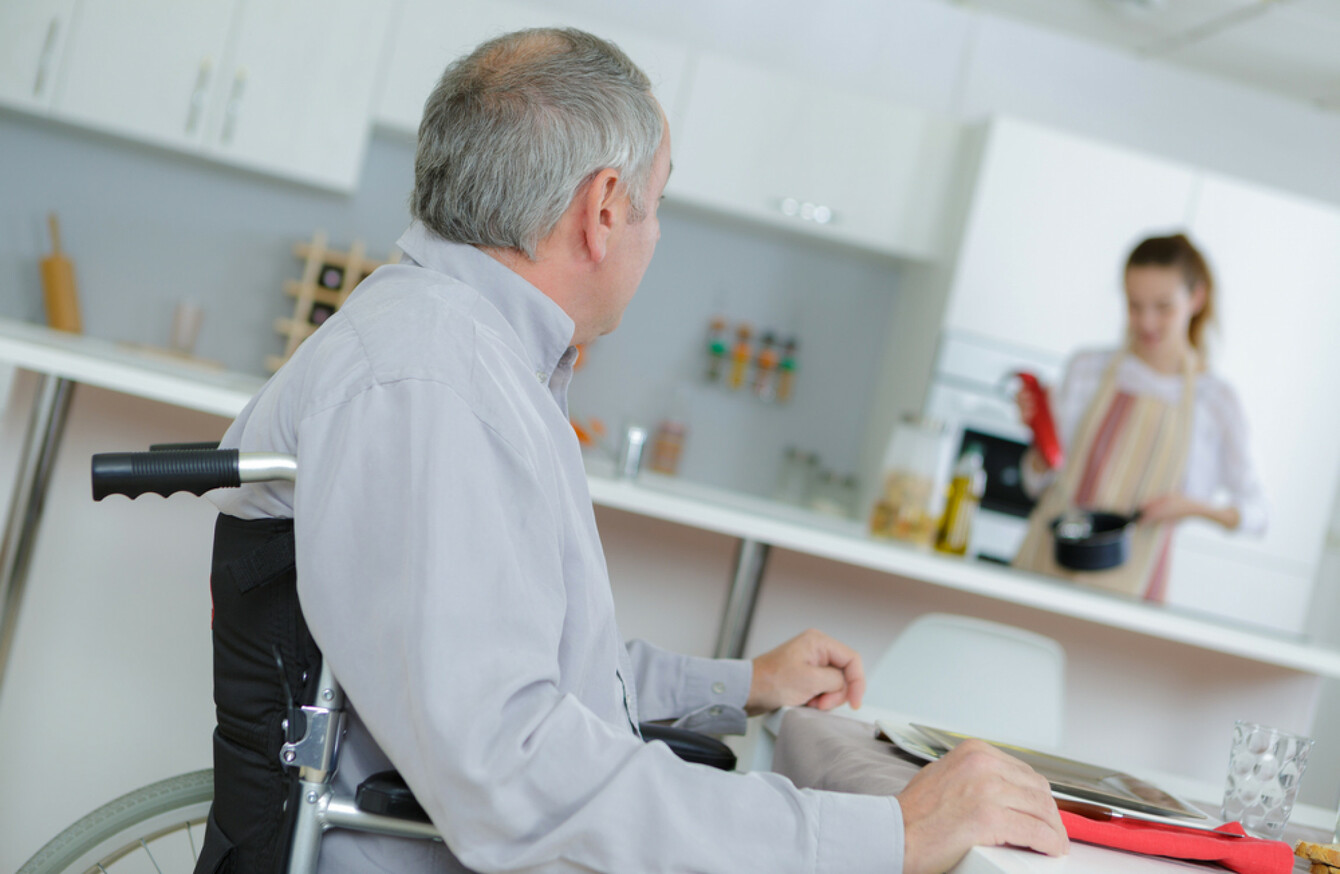 Image: Shutterstock/ALPA PROD
Image: Shutterstock/ALPA PROD
A NEWLY LAUNCHED Irish company is aiming to match up elderly home owners with empty rooms with students or young professionals.
THE Homeshare launched earlier this year. The Irish company aims to pair up people with different needs in order to solve their issues.
The way it works is that a person looking for a place to live in city or rural area contacts the company. After going through an application process they are paired up with a homeowner (usually an older person).
The home sharer will pay €195 per month to stay in the home. In exchange for this low cost they will also commit to giving 10 hours of their time to spend with the homeowner throughout the week, and to stay at the property at least five nights in the week.
"What the house owner is getting in lieu of giving up a room in their house is the 10 hours of support a week," managing director of the company Lucie Cunningham told TheJournal.ie.
It also gives them peace of mind knowing that they're not on their own and that there's someone there overnight.
Cunningham is the founder of THE Homeshare. She comes from a background in home care and said that her company offers a unique solutions to two key issues.
Firstly, it gives students or young professionals an opportunity to stay in a home at a price significantly lower than the current market value.
Ireland is currently in the midst of a housing crisis, and there have been numerous reports of rents rising significantly in urban areas across the country.
It has become increasingly difficult for students and young professionals to find suitable accommodation in cities.
On the other side, Homeshare also allows a home owner – who may be elderly or lonely – to have someone in the house for an extended period of time.
"It is for anybody who would like company," said Cunningham.
It seems to be appealing for a lot of older people because loneliness is a big problem and if they have families that are far away.
Sign up
The cost of €195 in urban areas (and €150 for rural areas) will be paid directly to THE Homeshare, and constitutes their fee for arranging and managing the home shares and being on-hand at all times to address both parties' need.
The sharer won't be officially classed as a tenant under this arrangement, but will enter into licensee arrangement with the home owner.
The homeowner gets the 10 hours of company in exchange for sharing their home.
Cunningham said that that the pre-interviews of potential sharers were very important, and that it was crucial to match people up who would get along.
"The match has to be right, that's the most important part," she said.
"There's one case of a retired solicitor and we matched him up with a law student: match made in heaven.
The law student came out with a first in their degree and the retired solicitor was absolutely delighted to be able to share some of their knowledge.
The company just launched about three or four months ago and the service currently only available in Dublin.
Cunningham said that there are seven matches so far, but that she is hoping the number will grow as time progresses and people get to know the company.
"It's going absolutely fantastic so far," she said.
I see this as an affordable solution for a lot of older people who are at home and who are lonely. It will give people more choice.