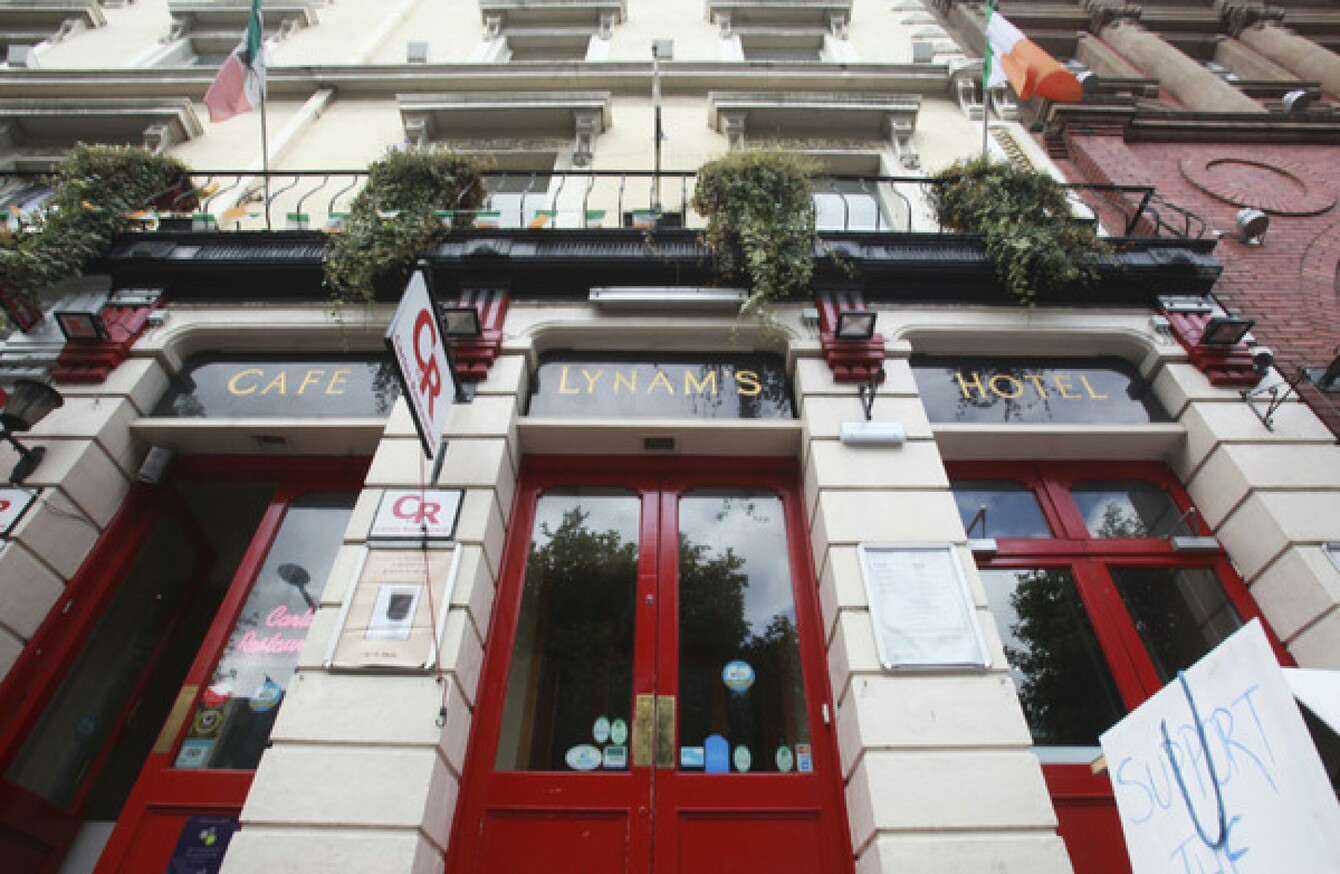 Lynam's Hotel which is currently being converted into a family hub.
Image: RollingNews.ie
Lynam's Hotel which is currently being converted into a family hub.
Image: RollingNews.ie
The Irish Human Rights and Equality Commission (IHREC) has called for a change in law to ensure homeless families don't spend long periods in group home 'family hubs'.
IHREC has released a detailed report outlining its concerns about the new family hub model of homeless accommodation.
Family hubs are group homes for homeless families which were first announced by Government earlier this year.
The hubs are being rolled out in Dublin in order to end the widespread use of commercial hotels and B&Bs for housing homeless families.
A total of 18 hubs are planned for Dublin, with a number already operational in the city. It is planned that 634 families will be housed in these hubs while further funds have been committed to developing more.
In its report, IHREC raised concerns about the hubs and long-term family homelessness, saying more needed to be done to provide proper homes for families. It expressed worry that the hubs could 'normalise' family homelessness.
The report concluded that Section 10 of the 1988 Housing Act (which deals with homelessness and homeless services), should be amended to legally limit the time a family should spend in emergency homeless accommodation to a maximum of three months.
It also recommended that regulations be introduced around emergency accommodation, which specify that a family should have access to cooking facilities and utensils, a play  area, a family room and that family's right to autonomy and privacy should be respected.
Human rights
Chief Commissioner with IHREC Emily Logan said that the proposed changes to housing laws were in order to protect the rights of homeless families.
"We're concerned about the potential normalisation of family homelessness," she said.
Logan said that family hubs were "certainly not conducive to long-term family living".
The IHREC report also called for a National Quality Standards Framework for Homeless Services should be developed in order to ensure that homeless services met minimum standards.
It also said that service level agreements related to the provision of emergency accommodation should be amended to include commitments to human rights and  equality as well as specific references to the rights to family life, autonomy and privacy.
Latest figures found that there were 1,312 families with 2,777 children living in homeless accommodation in Ireland in May – three times more than in 2014.
You can read the full report here