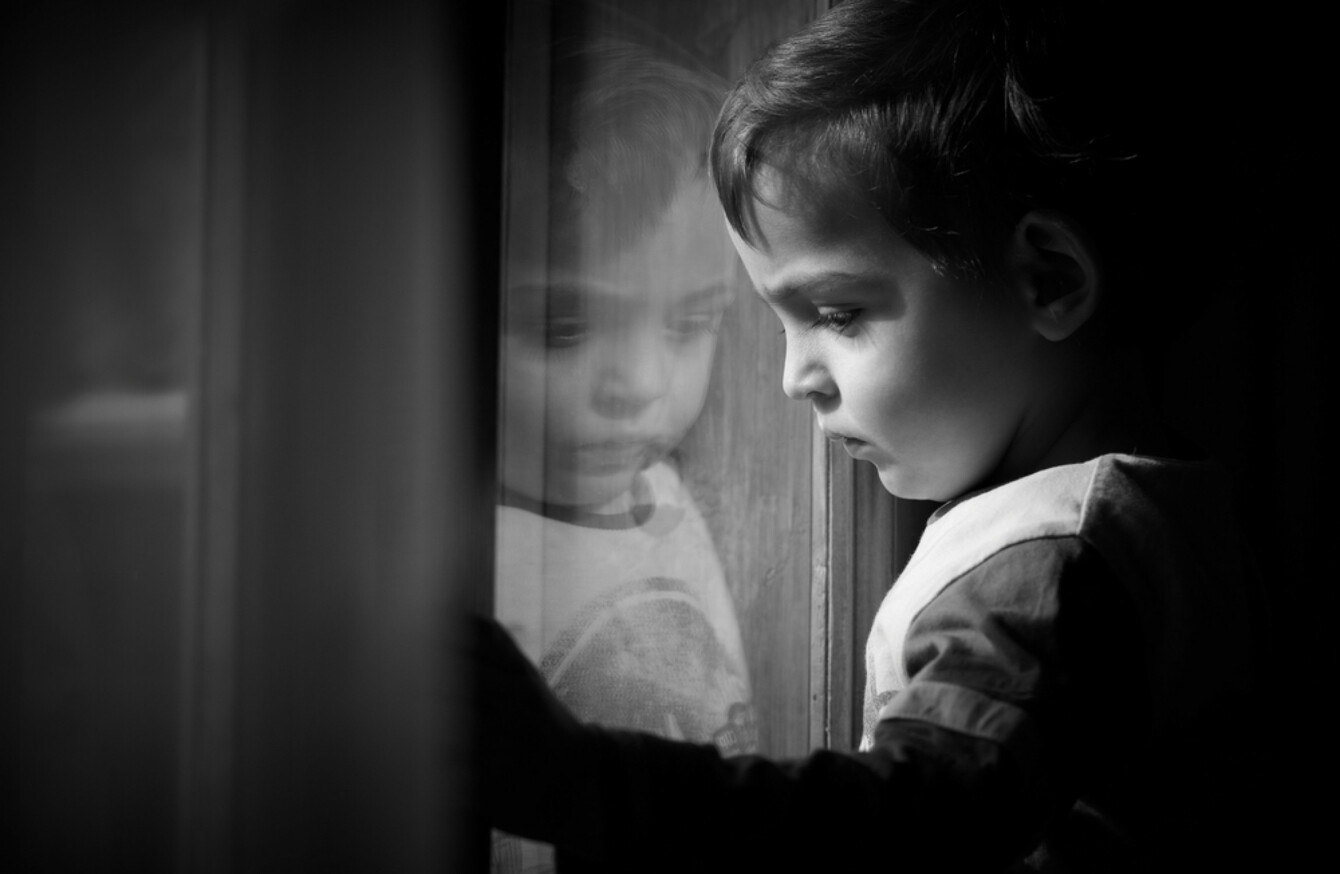 Image: luxorphoto via Shutterstock
Image: luxorphoto via Shutterstock
THERE ARE NOW over 3,200 homeless children in Ireland, latest figures show.
The figures for homeless people staying in emergency accommodation in January have been released this evening, showing another rise in the number of homeless families and children.
In total, there were 1,517 families with 3,267 children staying in emergency accommodation in January.
This marks a rise of 109 families and 188 children since December. The number of children staying in emergency accommodation reached an all-time high in November at 3,333.
There were 5,837 homeless adults in emergency accommodation in January, a rise of 158 on the previous month.
Of the homeless adults, a total of 2,424 were placed in private emergency accommodation, which includes commercial hotels and B&Bs.
Announcing the latest figures, Minister for Housing Eoghan Murphy commented on the rising levels of homeless children.
"The extent of the increase in January was not anticipated and, following a meeting with the Dublin Regional Homeless Executive, I have requested that they investigate the matter further and prepare a detailed report for review," Murphy said.
Criticism
Inner City Helping Homeless (ICHH) has hit out at the rising figures, which have been released just as temperatures are set to plummet as low as -6 degrees over the coming days.
The charity said that families in particular need homes, not family hubs or emergency accommodation.
"What we are seeing now I believe is a social acceptance of these shocking increases within homelessness," ICHH CEO Anthony Flynn said.
"Government is seeing no end in sight to this crisis and are over-concentrating on short-term solutions to what is a long-term problem," he said.
Meanwhile, Fianna Fáil spokesperson on Housing, Planning and Local Government Barry Cowen TD has said the latest figures are damning.
"It's a moral shame that there are so many children forced to live in emergency accommodation. It has been highlighted time and time again that this situation is having a detrimental impact on children's personal development," Cowen said.
"The government must get to grips with this crisis by directly building new social housing in every county."