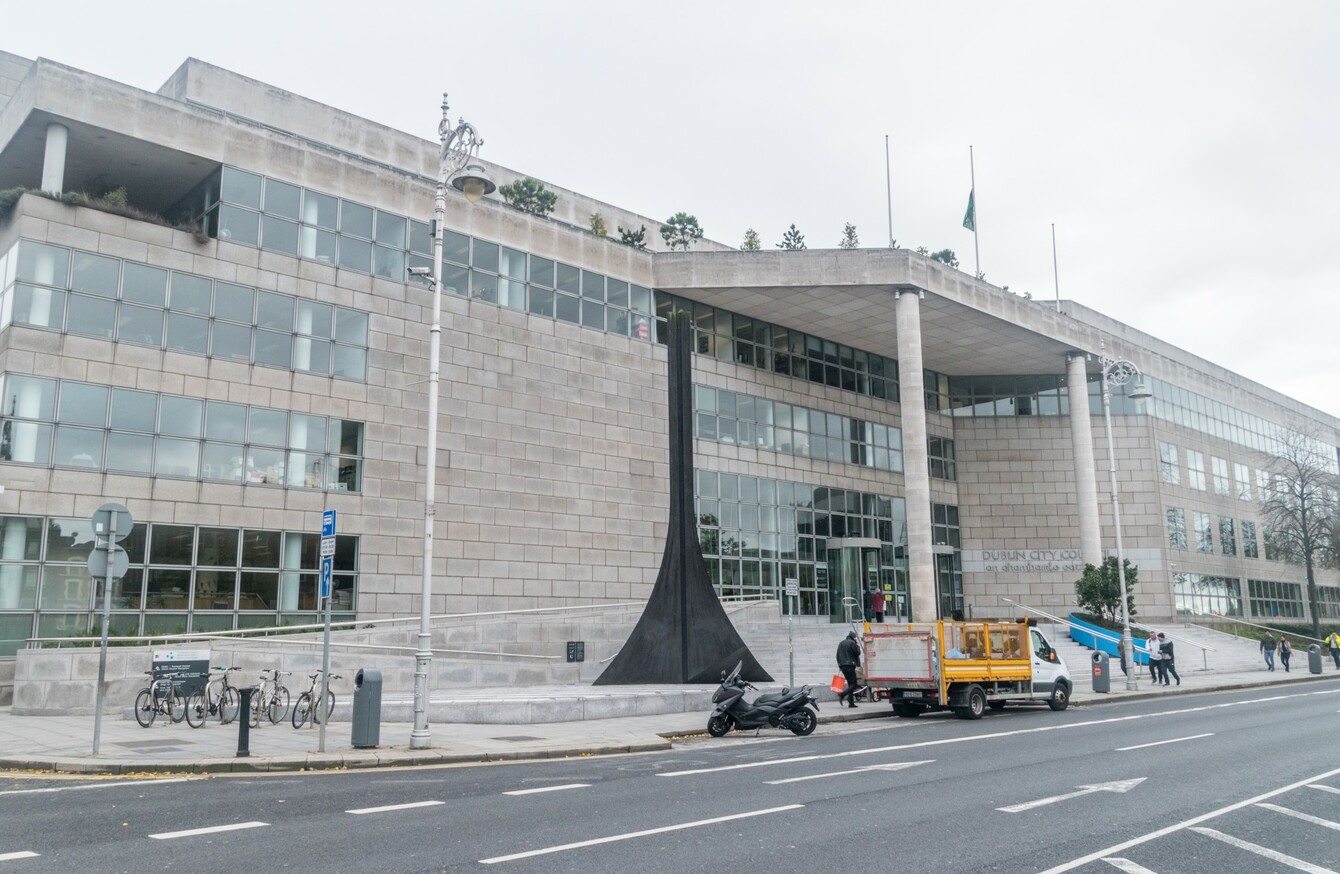 Dublin City Council is looking at long-term options to prevent a return to high homelessness levels of the past.
Image: Shutterstock/Robson90
Dublin City Council is looking at long-term options to prevent a return to high homelessness levels of the past.
Image: Shutterstock/Robson90
HOMELESSNESS ORGANISATIONS AND charities are warning of a potential 'second wave' of homelessness in the months to come if the necessary measures aren't put in place by the government and local authorities. 
People in the sector have increasingly started to speak of a 'second wave' – not of the virus but of homelessness, as moratoriums on rent and payment breaks on mortgages come to an end. 
Dublin City Council says that work is being undertaken to prevent such a scenario.
"There will be a wave, there's no doubt about that. But we're ready for it," said Dublin City Council's deputy chief executive, Brendan Kenny. 
In a letter to Taoiseach Leo Varadkar in May, Pat Dennigan, the CEO of Focus Ireland, warned that the "resulting backlog of debt, pending Notices of Termination and social pressures will need to be managed to ensure that the lifting of restrictions is not accompanied by a wave of new homelessness". 
Pressure is growing for a long-term strategy to ensure that the most vulnerable homeless people – who will still need to shield and cocoon – are provided for as life slowly returns to some kind of normality. 
TheJournal.ie understands one homelessness organisation is considering asking the Dáil's Covid-19 committee – which has taken centre stage in quizzing health officials on the pandemic – to look at how to protect homeless people in the months to come. 
Dublin City Council is also currently negotiating an extension of some of the emergency short-term leases used to house homeless people during the Covid-19 crisis. 
As the scale of the pandemic became clear, local councils – alongside housing organisations and the HSE – rushed through a rapid response. Homeless people were moved to emergency accommodation where it was possible to socially distance, while the most vulnerable were shielded in apartments and hotel rooms. 
But the accelerated re-opening plan set out by the government poses risks to Ireland's homeless population, as city streets get busier and hotels re-open.
Crisis mode
A Covid-19 crisis among Ireland's homeless has been averted, with swift coordination between local councils and charities credited with the success.
To date, there's only been two deaths – a 97-year-old man and a middle-aged woman, who stayed in the same accommodation and are believed to have contracted it from each other. 
However, pressure is now growing on local councils and politicians to put together a comprehensive strategy to ensure that there's no backsliding on the progress to date – and that the most vulnerable homeless people are not returned into dangerous conditions. 
Speaking to TheJournal.ie, Kenny confirmed that Dublin City Council was actively negotiating the continuation of short-term leases – originally agreed as only a temporary measure with private landlords and hotels.
"We would like, if we could, to hold onto these apartments," Kenny said, whether through buying them out-right or with a long-term lease. 
"All we can do is take the opportunity that's there now."
The leases are significantly cheaper than hotel rooms – Dublin City Council would spend around €5,000 a month per room. In contrast, €2,700 is spent per two-bed apartment. 
The loss of hotel rooms may end up being harder to avoid, as the tourism sector re-opens at the end of June. While agreements with some hotels could be extended, some homeless people may be forced to leave soon. 
"If we lose hotels, we have to find other hotels and other forms of emergency accommodation," says Kenny, stressing that hotels are not seen as a solution anyway. 
However, he admits that some people currently shielding or cocooning in hotels may have to return – for an unknown period of time – to emergency accommodation while more long-term accommodation is sought.
In Galway, the city council introduced similar measures – people in the Corrib Haven Family Hub were moved to private emergency accommodation, while the hub was used as a self-isolation facility for single homeless people were necessary. 
But like Dublin, it remains to be seen how emergency responses are turned into longer-lasting supports. 
"The situation is kept under review and no decision has been made about the long-term options at this point. Galway City Council do not foresee see an increase in presentations as those we are providing for are in the system," a spokesperson for Galway City Council said. 
Next steps
Staff in charities and homelessness organisations say that questions remain about what happens now. While the extent of the co-operation between the Dublin Region Homeless Executive, the HSE and NGOs has been widely praised, it's unclear if a longer-term strategy will take the place of the ad hoc measures introduced several months ago. 
The programme for government, for instance, did not address the specific long-term problems posed by Covid-19 for the homelessness sector. 
Mike Allen, from Focus Ireland, said that there "isn't an answer" yet as to what comes next. "A lot is going to be about the process or the aspiration," he said.
In some sense, the same challenges remain as before the pandemic. Keeping people in hotels remains an expensive option for local councils and the solution – to build more homes – remains self-evident. 
"It isn't sustainable to keep large numbers of people in commercial hotels. But it's not sustainable to keep people in emergency accommodation anyway," Allen said. "Renting more and more emergency accommodation is doomed to failure anyway."
He stresses that some of the temporary measures introduced will need to become permanent. "The shielding or cocooning is a public health requirement," he said. "That has to continue regardless of the cost of it."
Wayne Stanley, of Simon Community, said that "as long as there is Covid-19, we have the makings of a health crisis". 
"While amazing work has been done," he said, "that shouldn't give us a false sense of security. We're still in the midst of a pandemic."
It was important that increased capacity is maintained, he said, while the sector can't "revert back to multiple, emergency accommodation where people don't have space to socially distance". 
#Open journalism No news is bad news Support The Journal

Your contributions will help us continue to deliver the stories that are important to you

Support us now
Regarding what happens next, Stanley said that "everybody understands that we need to maintain the level of service provision and the level of support we've been able to provide over this period". 
Collaboration
The reason for Dublin's success in managing the crisis, officials indicate, is a little depressing – the sector has been operating in a crisis for years. 
Yet it's this level of experience that may yet offer opportunities to move people out of homelessness. 
Austin O'Carroll, the city's lead on homelessness and Covid-19, said that the HSE, the Dublin Region Homeless Executive and the government were "fully behind" the aim to ensure that the progress made isn't lost. 
"The key issue is to maintain the housing," he said. "Putting people back on the streets is our worst nightmare."
The level of collaboration "intensified" between services in recent months. "There was a huge level of collaboration," he said. "We want to maintain that going forwards."