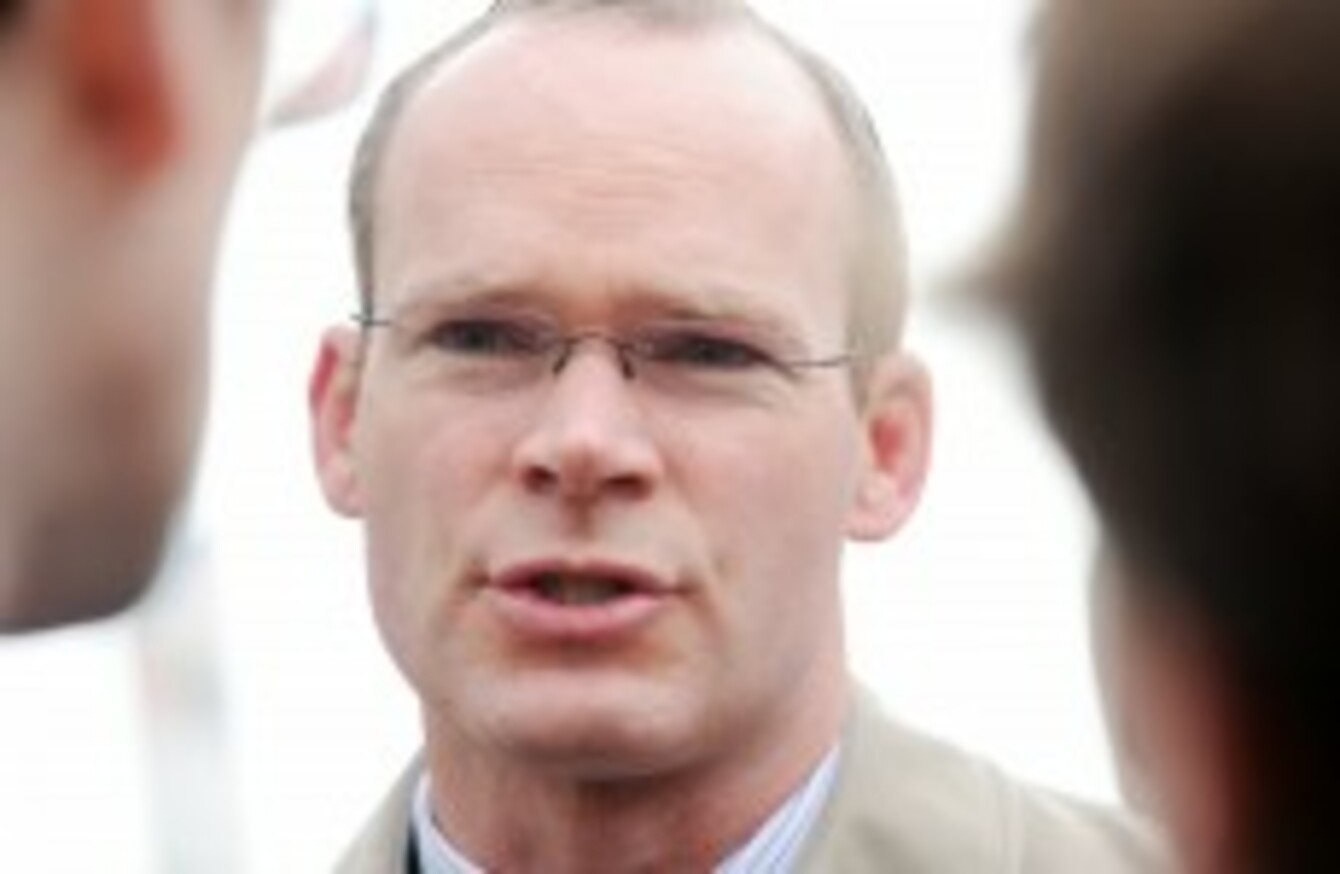 Image: Laura Hutton/Photocall Ireland
Image: Laura Hutton/Photocall Ireland
Updated, 20:22
THE SOURCE of the horse DNA found in number of supermarket beef burgers has been identified as an additive sourced from Poland.
Both the Minister for Agriculture, Simon Coveney, and ABP Food Group – the parent company of Silvercrest Foods, which operates the Monaghan plant from which the burger samples were taken – have welcomed the identification the source.
Coveney said results received from laboratories overnight had identified meat imported "from another member state" as testing positive for the presence of equine DNA.
Early tests showed the product had a 4.1 per cent concentration of horse meat, he said – and in a later follow-up statement said further tests of the Polish ingredient showed up to 20 per cent horse DNA content relative to the quantity of beef.
The Department of Agriculture said it was satisfied that there was therefore a direct correlation between the beef burgers with equine DNA and the imported raw material.
ABP confirmed separately that the contaminated meat had come from Poland, but stressed that the source was not related to its own plants in Poznan, which did not process any horse meat.
Coveney described the identification of the source of the equine DNA was "a major breakthrough", and affirmed that follow-up tests on Irish ingredients had all shown no trace of outside DNA.
His statement also said there was no evidence whatsoever that ABP and Silvercrest had deliberately used horsemeat.
'Significant resources deployed around the clock'
"From the point of view of preserving the integrity and reputation of the Irish Food Industry it was particularly important that the investigation was carried out in a thorough, prompt, secure and transparent manner," the Department statement said.
"Very significant resources were deployed around the clock by his Department and FSAI to find the source of this food incident so that consumers can be fully reassured.
"Over 140 samples of primary products and ingredients have been tested for equine DNA. Three burgers and one imported ingredient tested positive for significant levels of equine DNA."
ABP, which had suspended production at Silvercrest last week following the discovery of the horse DNA, said it would appoint a new management team at the facility and would begin an immediate audit of all its third-party suppliers.
It would also begin to implement a new DNA testing regime, beyond its legal requirements, to monitor its products in future.
The Department of Agriculture is also due to test weekly samples of products manufactured at Silvercrest for at least six months, in order to assure consumers of the integrity of the Irish food supply.
"This has been a very difficult experience for all involved and has led to a significant interruption in business for Silvercrest and its customers. We are relieved that the source of the problem has been identified," said ABP group chief executive Paul Finnerty.
#Open journalism No news is bad news Support The Journal

Your contributions will help us continue to deliver the stories that are important to you

Support us now
"While the company has never knowingly purchased or traded in equine product, I wish to take this opportunity to apologise for the impact this issue has caused."
Reaction from Burger King and farmers
This evening Burger King – which had dropped Silvercrest as a beef supplier since the scandal first broke – said the Department's tests confirmed no samples of horse DNA in any of its own burgers.
"We want to apologise to our guests who may have been concerned by the news of a breach at one of our suppliers and we will dedicate ourselves to determining where the breakdown occurred," it said in a statement.
It added that it would also examine additional measures "to ensure that we always provide our guests the high quality products they expect from us".
"We remain committed to identifying suppliers that can produce 100 per cent pure Irish and British beef products for us that meet our high quality standards."
The Irish Cattle and Sheep Farmers' Asssociation president offered a lukewarm response to the news, however.
Its president, Gabriel Gilmartin, said there were "serious questions to be asked about why Polish ingredients were going into Irish beef burgers even though Ireland is the largest exporter of beef in the Northern hemisphere".
"Irish farmers will feel very let down by what has happened," he said. "The Department must learn the lesson that there has been too much focus on farms and not enough on meat processors."