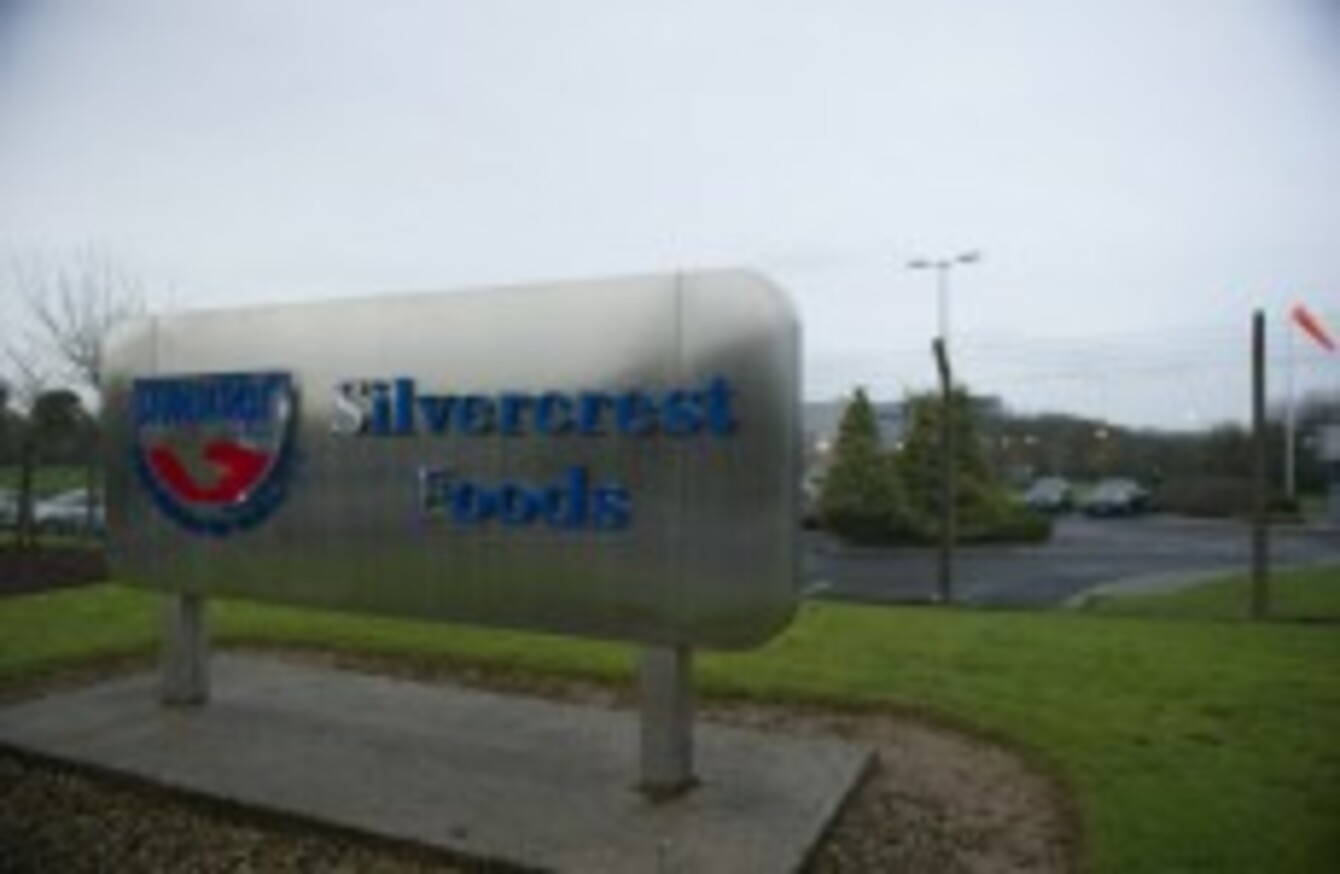 A general view of Silvercrest Foods at Ballybay, County Monaghan in Ireland. (File)
Image: Philip Fitzpatrick/PA Archive
A general view of Silvercrest Foods at Ballybay, County Monaghan in Ireland. (File)
Image: Philip Fitzpatrick/PA Archive
POLISH INVESTIGATORS FOUND 'green and rotting meat' in an Irish food plant in Co. Monaghan which they say was 'not fit for human consumption'.
The Guardian reports that the meat was found in the Silvercrest factory in Ballybay,  Co. Monaghan but that the Department of Agriculture and ABP Food Group say that the meat was only rotting because it was being stored for inspection as part of investigations into horsemeat.
The 30-page-report was compiled by the Polish chief veterinary officer and included a formal visit by inspectors to Irish plants implicated in the horsemeat scandal.
"What I saw was clearly unfit for human consumption," Inspector Katarzyna Piskorz is quoted as saying.
It was part of a bigger consignment but I was told the rest of it had already been used. I asked why the factory managers had not noticed the state of it, but was told they had not seen any problem.
But ABP has said in statement today that claims that the meat in question could have entered the food supply chain are "entirely without foundation":
The meat referred to in the report was being stored under quarantine conditions following a Department of Agriculture inspection over the three weeks prior to the Polish visit. The condition of the meat and packaging in the report's photographs are a direct result of the storage conditions, movement of the pallets, and removal of packaging for testing.
"Photographs or analysis of the meat's appearance over 3 weeks after its removal from the supply chain cannot credibly be used to draw any conclusions about the integrity of meat," they add.
APB have also launched a legal action against Polish food suppliers following the horsemeat scandal and Tesco also dropped the plant as a supplier after the discovery of horse in some beef burgers.
The company says that there is a "significant body of evidence" which suggests that Poland was the source of at least some of the contaminated meat.