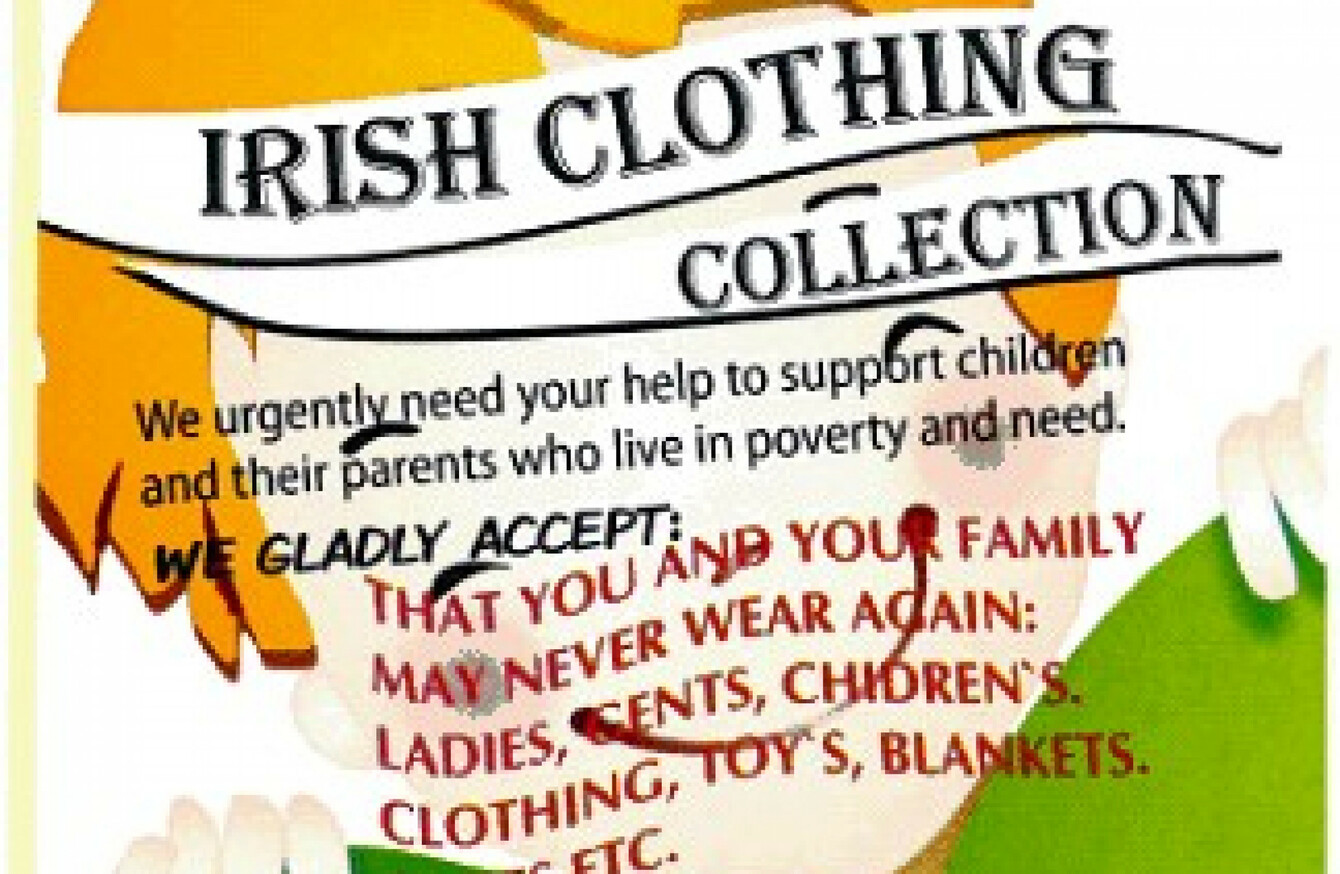 An example of a leaflet from an unregistered charity group.
Image: Charities Regulator
An example of a leaflet from an unregistered charity group.
Image: Charities Regulator
THE CHARITIES REGULATOR has warned the public to be vigilant when giving unwanted clothes away due to a number of concerns from the public about house-to-house charity collections.
The regulator CEO John Farrelly said that this year it had received 30 reports from the public about unregistered charity groups operating house-to-house collections for unwanted clothes and other items.
Among the groups and material that was reported to the regulator were leaflets claiming to donate items to "children who live in poverty", "people with disabilities", "homeless and abused children", and people in the "developing world".
Here are some examples of leaflets from unregistered charity groups sent into the Regulator:
"We are concerned not only by the quantity of reports we are receiving, but also the increasing trend in this regard," Farrelly said.
In many cases people are donating valuable items and, if they want these to go to charity, they must be vigilant.
In the aftermath of the holiday season, it's warning people to double-check that the charities that come to their doors are registered to collect donated items.
According to the regulator, leaflets and bags received for clothing collections from registered charities should clearly display the following information:
The charity's name
The charity's logo
Registered charity number
Contact details for the charity.
You can also search for the name of a charity on the regulator's website here.
If a member of the public suspects that an organisation is not a registered charity, they can contact the Charities Regulator on 01 633 1550 or by completing the online form, which is available here.