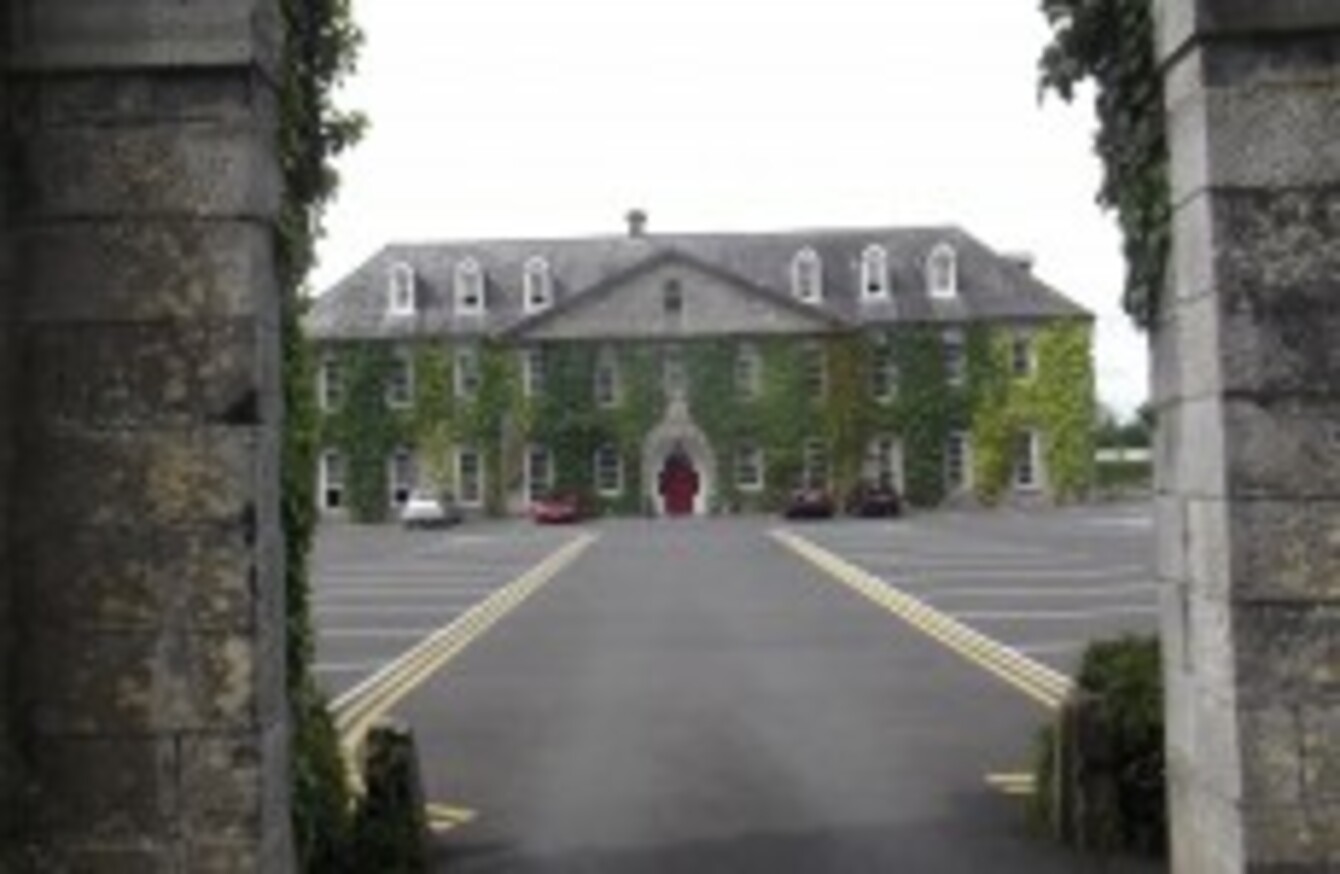 This hotel in Kildare is one of the properties that was on Camelot's books in the past.
This hotel in Kildare is one of the properties that was on Camelot's books in the past.
HOUSE-SITTERS ARE bedding down in vacant buildings all across the country as part of a security service to keep  properties in top shape and deter vandals.
These 'live-in guardians' are charged a fraction of the rents in the areas where they are situated, with some paying as little as €100 including bills. About half of the properties are residential but there are also opportunities to have sleepovers in 40-bedroom hotels, pubs, office blocks and convents, if they take your fancy.
The service has been running since 2011, with Camelot Property Management at the helm, having successfully rolled out the system in a number of other European countries. The idea originated as an anti-squatting solution in Holland, where it is estimated that around 52,000 people are now living as guardians.
Speaking to TheJournal.ie Damian Woods, Regional Manager of the company, stressed that the service is first and foremost a security solution and not a housing solution.
Those living in the properties are not considered tenants and they sign very specific agreements so they can be asked to leave with a month's notice if the property is sold, they can't have any parties or pets and staff from Camelot make regular checks on the property. Just less than 200 people are currently living as guardians across Ireland at the moment.
There are people who want to live cheaply and who are prepared to live under very flexible arrangements and then there are the people who want their buildings protected and this offers a kind of preventative type of security.
This former care home is another one of the buildings for which this service is offered.
Many of the people who sign up to become guardians are young couples saving to buy a house, some are just out of bad relationships and others are splitting their time between two counties for work and need a place to stay a few days a week. All of these house-sitters are vetted beforehand and must be able to provide a passport, a utility bill and proof of employment.
For the property-owners, they stand to save up to 60 per cent on insurance premiums and can cut down on costs of hiring a private security firms for a live-in guard or CCTV operations.
Woods said this type of security can be effective in reducing vandalism and anti-social behaviour around a building because people are always coming and going. It can also stop some older properties like Georgian buildings or convents from becoming dilapidated.
Woods described it as a situation where "everybody wins" as both the house-sitters and the property owners stand to save money.