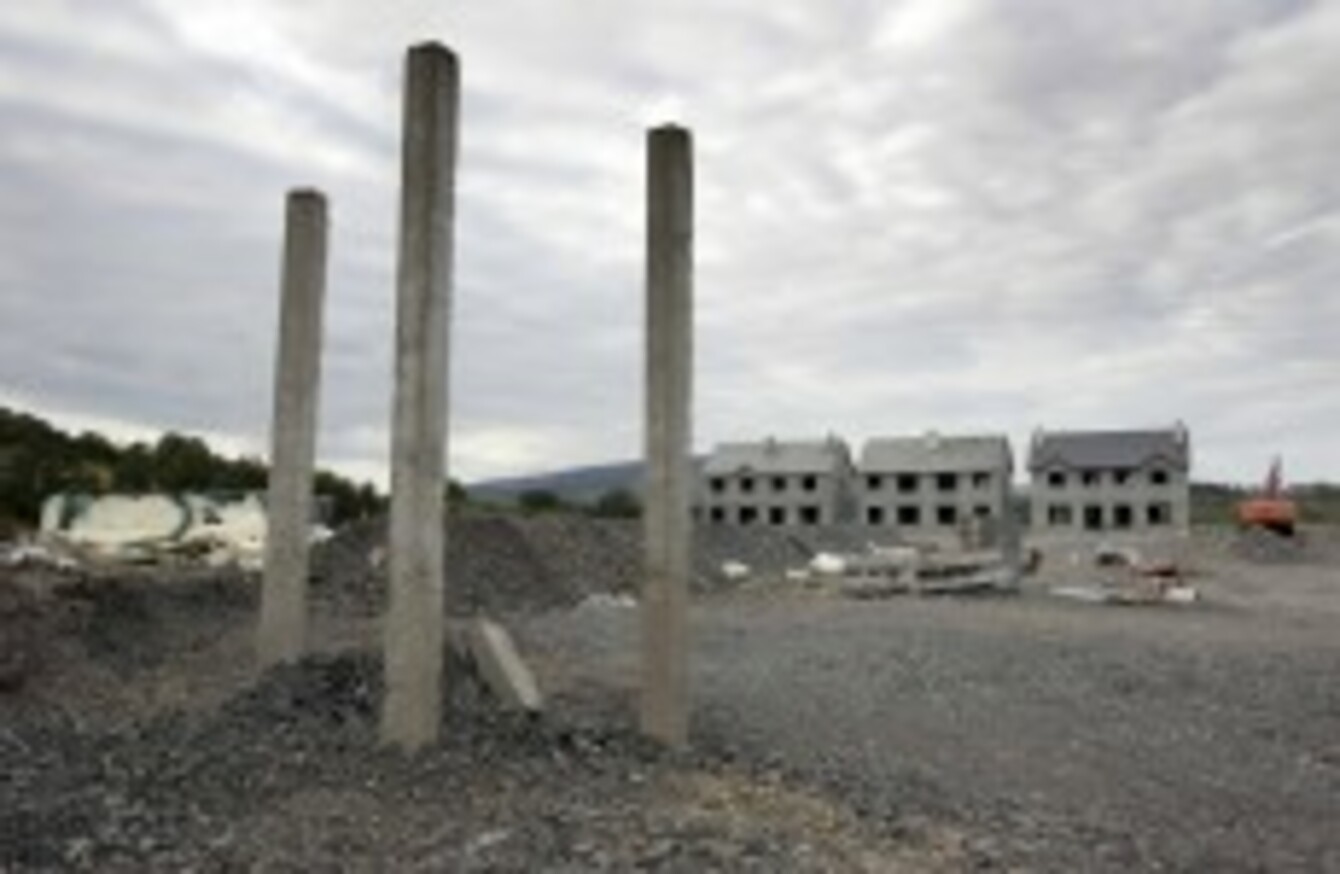 Ghost housing estate The Waterways in Keshcarrigan, Co. Leitrim
Image: Mark Stedman/Photocall Ireland
Ghost housing estate The Waterways in Keshcarrigan, Co. Leitrim
Image: Mark Stedman/Photocall Ireland
EARLIER THIS MONTH the Housing Agency advised the Government that almost 80,000 homes should be built in urban areas over the next five years to keep up with demand.
The lack of supply in the property market, particularly in Dublin, has been blamed for house prices that have risen by 15 per cent in the capital over the past year.
Today, the Oireachtas Environment Committee is to address just this issue with particular reference to the delivery of housing and housing services.
"There has been much commentary recently on housing demand and supply in Ireland with some warning of a housing shortage, particularly in large urban areas, due to the low rate of housing construction since the property and construction crash," says committee chairman Michael McCarthy TD.
"Estimates vary on the level of new housing construction necessary to address the issue."
The Housing Agency for example argued that the 79,660 housing units needed up to 2018 are not spread evenly from year-to-year. It estimates that the per annum requirement across all the country ranges from 9,526 units in 2014 to 20,853 units in 2018.
The Respond Housing Association, Focus Ireland and the Simon Communities of Ireland are among the groups taking part in today's committee.
"Less than 9,000 houses were produced last year, that's an all time low," says Ned Brennan of Respond. "There's a couple of points we hope to raise at the meeting. We've never had a national housing plan, not just for social housing but for the whole economy."
In 2007, the community housing sector was getting 100 per cent of their funding from the state, now its going down to 20 to 15 per cent. It took 25 years for that to happen in the UK and they expect it to happen in five years in Ireland.
Brennan also explained that Respond will use the meeting to argue that social housing bodies need a state guarantee to help them get funding from financial institutions.
"Private lenders aren't willing to risk at the moment, the guarantee would give confidence to lenders in practice. It would act as a safety net that they know you have Government support at you back," he says.
The meeting also comes at a time when a recent report from Inner City Helping Homeless (ICHH) found that sleeping rough on the streets of Dublin has risen by 25 per cent.