TODAY THE 97th annual Michael Collins and Arthur Griffith commemoration was held at Glasnevin Cemetery in Dublin. 
Collins, who is buried at Glasnevin, led the Irish Republican forces during the War of Independence (1919-1921) and played a key role during the Treaty negotiations which led to the foundation of the Irish Free State. 
Collins was assassinated during the ensuing Civil War, 10 days after Griffith died. 
But how much do you know about The Big Fella? Let's test your Collins knowledge. 
Let's start. In which county was Collins born on October 16th 1890?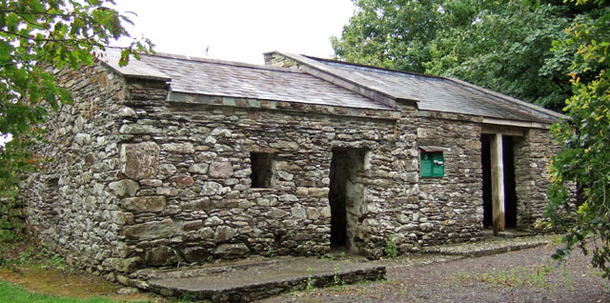 Collins was imprisoned for fighting in the 1916 Easter Rising before becoming a leader during the struggle for independence. Where was he stationed during the uprising?


After the first Dáil was founded in January 1919, Collins was appointed to which role by President Éamon de Valera?
Minister for Guerilla Warfare


As the War of Independence kicked off, Collins recruited The Squad, a unit of men to counter British intelligence and carry out assassinations. What were they known as?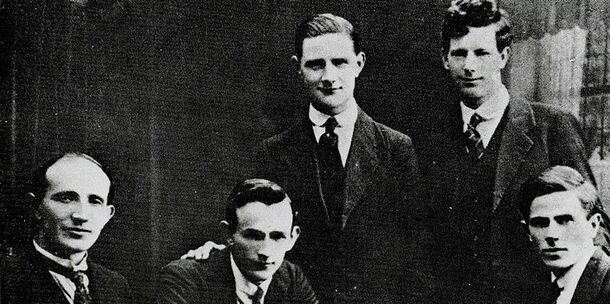 As the war raged on, Collins became No.1 on the British government's most wanted list. A recently uncovered 'wanted' poster affectionately describes Collins aged 28 as having...
"...jet-black hair quaffed back above ivory-toned skin."
"...fair thick hair hanging over bright green eyes."
"...dark brown hair which hangs in a kiss curl over grey blue eyes."
"...bright blonde hair with a thick, full moustache."


True or False, Collins disguised himself as a priest on the streets of Dublin to evade capture during the War of Independence?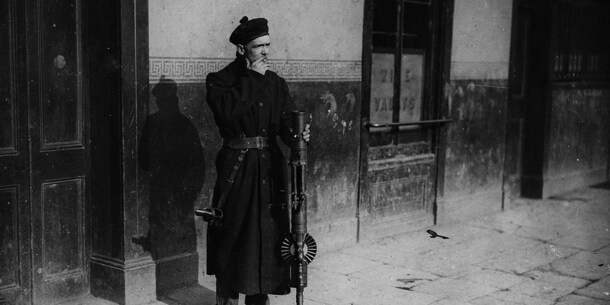 In 2012, Collins lost out on the title of 'Britain's Greatest Foe' in an online poll to which adversary of the Empire?


Collins and Griffith led the Treaty negotiations in London following the ceasefire in 1921. Who was the British Prime Minister at the time?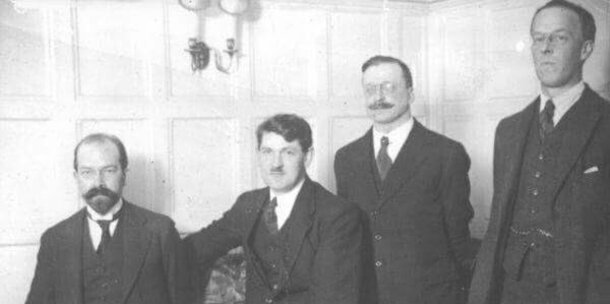 Collins was due to wed which Kitty before his assassination during the Irish Civil War?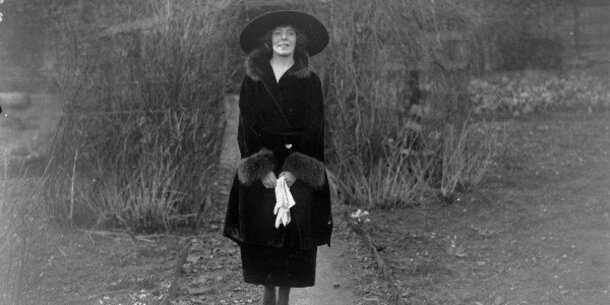 As fighting between Anti-Treaty and Pro-Treaty forces during the Irish Civil War raged on, Collins was shot dead at which spot in his native Cork? Answer all the questions to see your result!
You scored out of !
Top Dog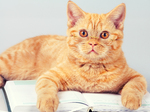 You scored out of !
Clever Cat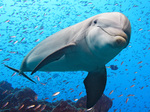 You scored out of !
Fintastic
Good job!
You scored out of !
What are ewe doing?
Off the bookshop with you!
You scored out of !
Turtley awful
Back to history class with you!