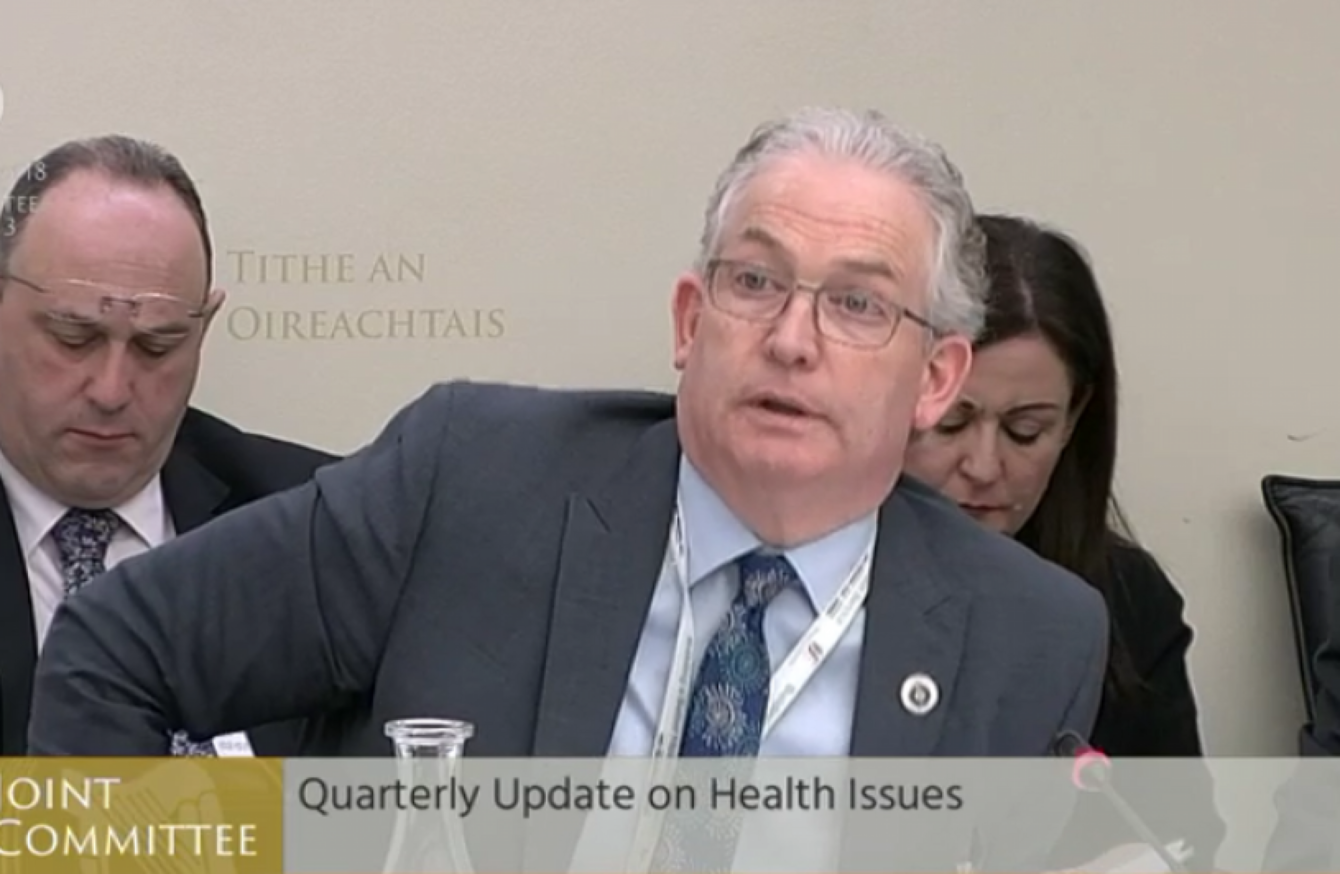 HSE boss Tony O'Brien
HSE boss Tony O'Brien
HSE BOSS TONY O'Brien has said guidelines will be issued to staff after a psychiatrist contacted TDs on headed paper calling for the retention of Eighth Amendment
The chief executive told the Oireachtas Health Committee that the psychiatrist should not have used HSE headed notepaper to write the letter to politicians which urged them to "resist the pressure to yield to populism and specious arguments, and to give your support for retention of the constitutional protection of the unborn".
O'Brien said he had spoken to the psychiatrist about proper procedure, adding that while HSE staff are entitled to their view, they cannot use HSE letterheads or email to communicate their position or campaign.
He said the staff member in question had the appropriate procedures explained to them.
The HSE as an organisation does not take a position in referenda or elections, said O'Brien, who added that while employees may take part in the referendum debate "as citizens" they are not permitted to use the HSE's corporate identity to promote it.
Health Minister Simon Harris said it is particularly important for the health service to stay impartial on the matter.
He said it is not the first time such incidents have occurred, citing a case in which stickers were stuck on the walls of some health clinics.
Last year, the HSE removed an anti-abortion sticker that was put on display in a waiting room in Portiuncula Hospital Ballinasloe.
The sticker was stuck to a window in the phlebotomy room in the Outpatients Department of the hospital.