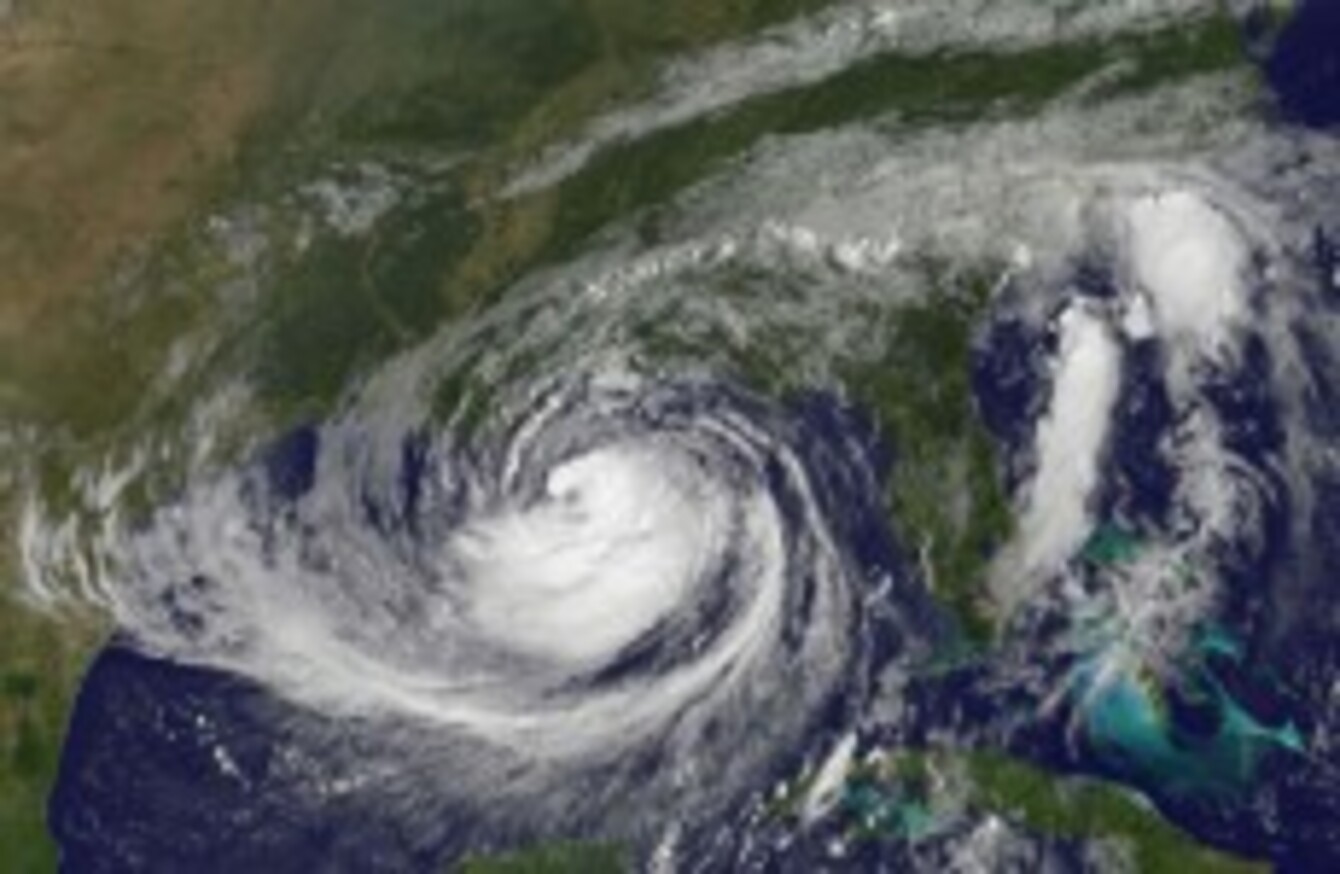 Hurricane Isaac photographed at lunchtime Irish time today.
Image: NASA GOES Project
Hurricane Isaac photographed at lunchtime Irish time today.
Image: NASA GOES Project
THE TROPICAL STORM which left at least 29 people dead as it travelled across the Caribbean over the weekend has been upgraded to hurricane force as it approaches the Gulf Coast of the United States.
Hurricane Isaac is expected to make landfall near New Orleans, the city devastated by Hurricane Katrina seven years ago.
America's National Hurricane Center says that Isaac is currently a category-one hurricane and that maximum sustained wind speeds are at around 120 km per hour, "with higher gusts". However, it could strengthen into a category two hurricane in the coming hours.
"Some additional strengthening is forecast until Isaac makes landfall," the NHC said in a recent bulletin. "Gradual weakening is expected after landfall occurs."
The centre of the storm is expected to reach the Louisiana coast late tonight or early tomorrow, and the NHC is warning of a 'storm surge' where Isaac makes landfall. During high tide, the surge level could be as much as between 6 and 12 feet.
Meanwhile, isolated tornadoes are also possible as Isaac makes landfall.
Google has compiled this map showing public alerts for Hurricane Isaac and crowd-sourcing information about the storm's movements. Here's a screengrab of the map as Isaac draws closer to the US coast this evening:
Image: Google.org Crisis Response
he US president called a state of emergency for the state of Louisiana yesterday. Earlier today, President Barack Obama pledged support for anyone affected by Isaac and called on Gulf Coast residents to heed the warnings being issued by national and local services.
"Now's not the time to tempt fate," he warned.
Speaking from the White House, he said that officials from the Federal Emergency Management Agency have been posted to areas which could be affected by the storms for the past week to help prepare for Isaac:

YouTube: whitehouse