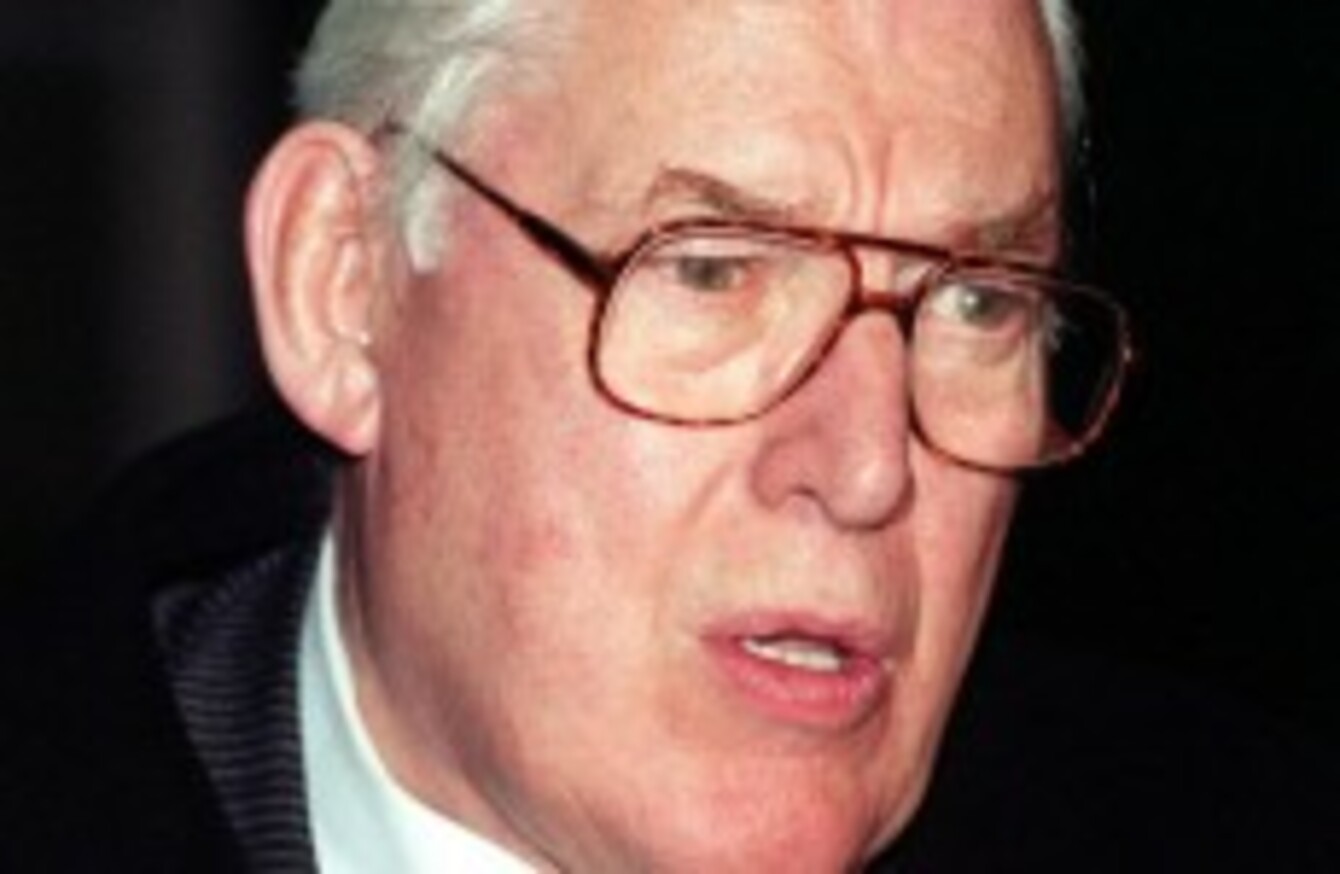 Image: Stefan Rousseau/PA Wire/Press Association Images
Image: Stefan Rousseau/PA Wire/Press Association Images
DURING A MEETING with Minister for Foreign Affairs Peter Barry in October 1983, the then-Secretary of State for Northern Ireland James Prior referred to Ian Paisley as a schizophrenic.
According to a confidential government document released under the 30 Year Rule, Prior said that there were people in Northern Ireland "like Paisley who were schizophrenic".
Commenting on the position of loyalists, the politician recounted an experience where the DUP had attacked him while he was in the Everglades Hotel in Derry.
They had screamed 'Brits Out' at him and damaged his armoured car "so badly it had to be completely resprayed", he recalled.
"The DUP were loyalists only so long as they got their own way and would as a last resort get the 'Brits Out' and go it alone rather than seek accommodation with the minority," reads the briefing document marked as 'secret and signed by Martin Burke on 20 October, which was to be given to the Taoiseach Garret Fitzgerald.
The three-hour meeting between the two politicians took place at Hillsborough a day previous. They spoke about the IRA escape from the H-Blocks, supergrasses, the dangers of using water cannon instead of plastic bullets and the "disastrous blow" dealt to his Sunningdale-type, power-sharing initiative by the defeat of the coalition government a year earlier and the "subsequent behaviour of Charles Haughey's government over the Falkland Islands".
During the conversation, Prior also noted that people in Great Britain did not want to know about Northern Ireland.
"They would prefer to get rid of it," he said.
Always a controversial figure, Paisley passed away yesterday, aged 88.
A photocopy of the page of the document with the specific line underlined by TheJournal.ie. Having problems reading the page? Click here.
First published 28 December 2013