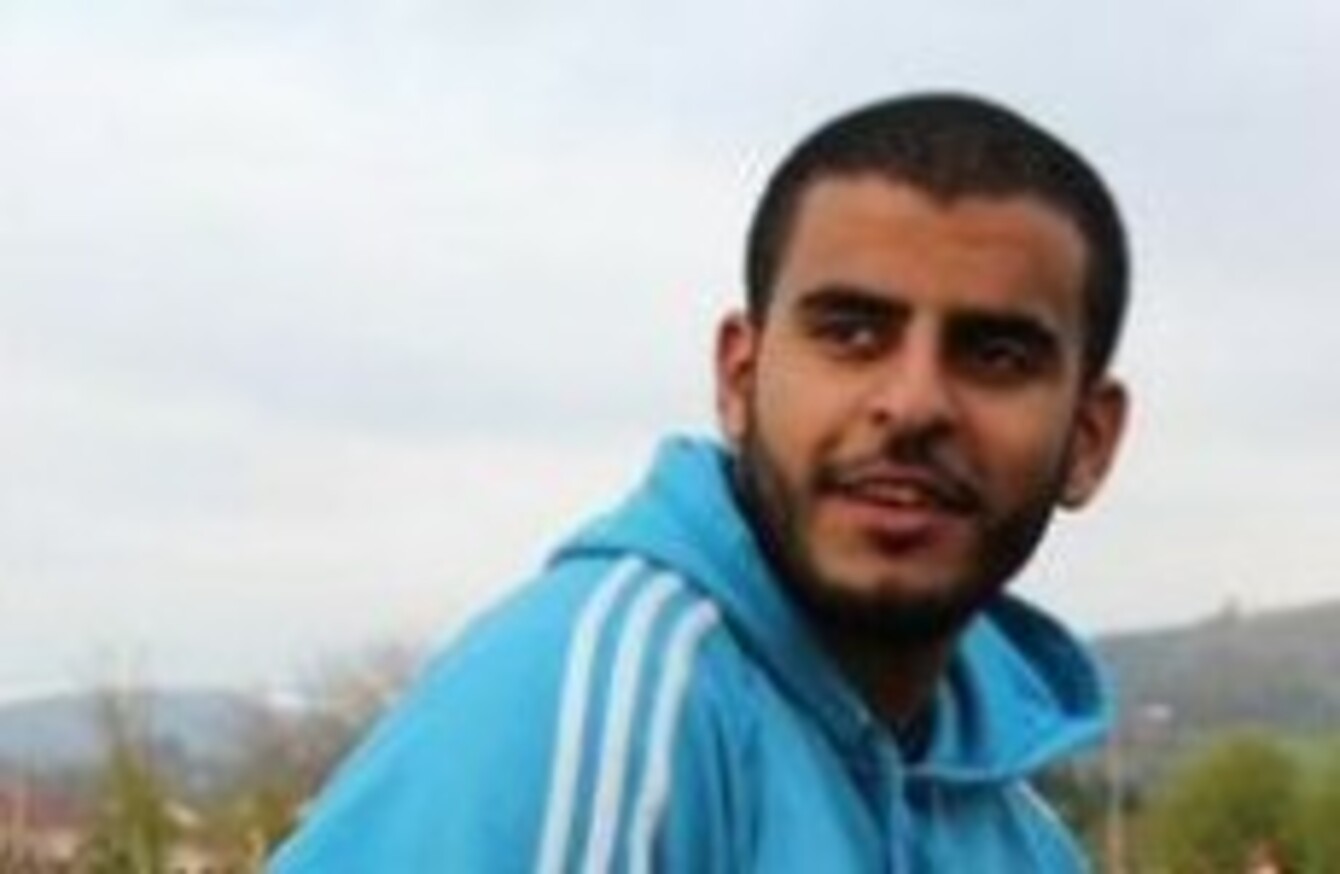 Image: Amnesty International
Image: Amnesty International
AN IRISH PRIEST has reached out to Egyptian authorities offering to swap places with teenager Ibrahim Halawa in prison.
Father Seamus Fleming (82) of the Holy Ghost Fathers order said the teenager is "just immature" and doesn't deserve to be imprisoned.
Halawa, from Tallaght in Dublin, has spent almost three years in an Egyptian prison awaiting trial for charges related to taking part in a pro-Muslim Brotherhood rally.
The charges Halawa faces relate to events at the al-Fatah mosque, including presence inside the mosque at the time of arrest, refusal to leave the mosque when requested to do so, travelling from a different part of the city with the intention of getting involved in a protest, and assisting in locking and barricading the mosque from the inside.
After several false starts, Halawa is due to face these charges tomorrow.
However, Fleming has said he is willing to take the teenager's place in the Egyptian prison.
"He's innocent," Fleming told Livelive on RTÉ Radio 1, "He's probably immature. There's no badness at all."
He's only beginning life [...] and I'm coming towards the end, so I'm willing to make the sacrifice.
Fleming explained that he travelled to Egypt and met with members of the Muslim Brotherhood, former president Monsi Mubarack, and members of the current government.
He said all were "very nice people," but noted that he "wouldn't know much about" the recent history of Egypt.
Fleming has been in contact with the Eyptian embassy in Ireland, who in turn have been in touch with the Irish Embassy in Egypt, to see if the government is willing to make the swap.
Fleming has spoke to Halawa on the issue:
He said it's up to me. I really believe that will be released, because I think there's a lot of pressure now.
Taoiseach Enda Kenny said previously that "any inappropriate escalation of political intervention could well be counterproductive to our objectives in this case and to Mr Halawa's best interests".
"No other consular case is receiving greater attention in the Minister, Deputy Flanagan's Department at this time than the Halawa case"," he added.
In a letter received by Halawa's family in February, the teenager wrote that he believed the Irish government "the Irish government would not work hard because I am not white or with me not having an Irish name or even because my religion".
Ibrahim's father, Hussein Halawa, is the Imam of the Clonskeagh Mosque. Wikileaks correspondence released in 2011 included suggestions that he is a member of the Muslim Brotherhood.
The family have also appeared in videos speaking at events in Cairo linked to the group.