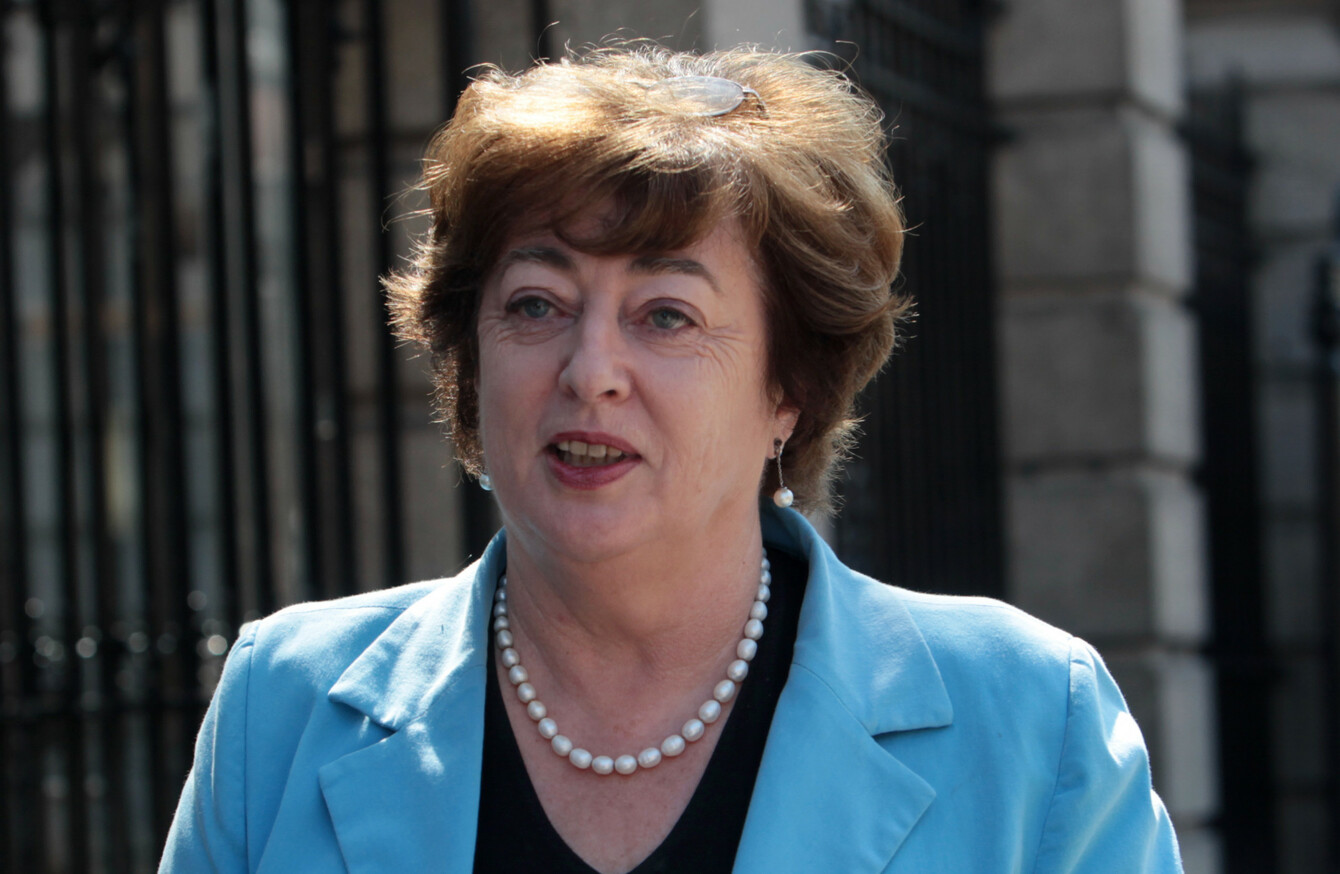 Social Democrats TD Catherine Murphy sent correspondence to the Data Commissioner about a potential data breach
Image: Sam Boal/Photocall Ireland
Social Democrats TD Catherine Murphy sent correspondence to the Data Commissioner about a potential data breach
Image: Sam Boal/Photocall Ireland
THE DATA PROTECTION COMMISSIONER is looking at correspondence surrounding a potential data breach involving the circulation of internal Irish Bank Resolution Corporation (IBRC) documents by a former bank official.
The Department of Finance confirmed in a parliamentary reply that a former IBRC bank official attempted to use IBRC documents which were in their possession in an ongoing court case with which the State now has an involvement.
Social Democrats TD Catherine Murphy, who received the reply from the Department of Fiance, has written to the Data Protection Commissioner about the matter.
A legal case is ongoing regarding the conduct of the liquidation of IBRC and the costs incurred by the liquidators to date.
The Data Protection Commissioner is reviewing the complaint made to her office and will make an official decision on launching an investigation in the coming days.
However, TheJournal.ie understands the office is expected to undertake to investigate the matter.
Liquidation 
IBRC, formerly Anglo Irish Bank and Irish Nationwide, was put into liquidation in 2013.
The issue surrounding a potential data breach arose when Murphy asked Minister for Finance Paschal Donohoe for clarification as to how a former official of a bank furnished internal IBRC documents in a legal case currently before the courts.
The parliamentary reply from Paschal Donohoe acknowledged that the special liquidators, tasked with handling of the liquidation of IBRC, had advised the department they had obtained information that a former employee of IBRC may have had documentation in his possession which belonged to IBRC.
The legal advisors for the liquidators contacted the former employee to get details of what documentation was in his possession and the circumstances surrounding where he got them.
IBRC documents 
They sought and obtained an undertaking that the documents would be returned and asked the former employee to confirm he had no further documentation in his possession relating to IBRC.
The liquidators told Donohoe they would not be in a position to comment further on the circumstances leading to the former IBRC employee circulating documentation belonging to the bank or on the on the circumstances which led the former employee to provide an affidavit in the legal case.
Murphy said "it is important to understand how such a data breach occurred and with that in mind I have written to the Data Protection Commissioner asking her to exercise her powers under Section 10 of the Data Protection Act to commence an investigation into what appears to be a data breach within IBRC and/or the liquidation process".
A recent report by the Oireachtas Public Accounts Committees (PAC) stated that it is of the opinion that the Department of Finance's oversight of the special liquidation process of IBRC was "inadequate".
It added that the special liquidators is not providing all necessary information relating to the process to the department or the committee.
The PAC stated that a committee of inspection into how the special liquidators is carrying out its work would provide "increased public oversight".