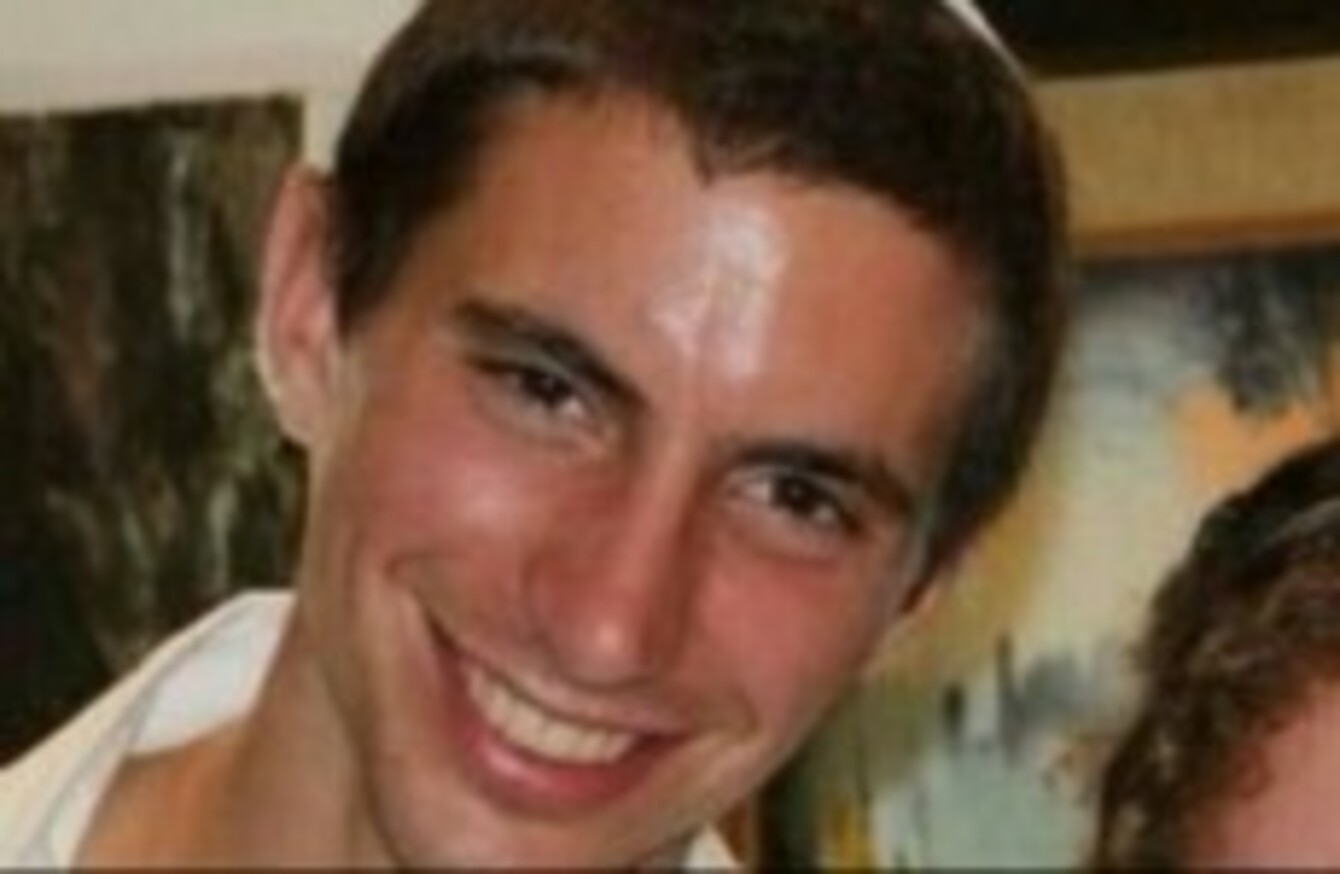 Image: Family photo
Image: Family photo
ISRAELI DEFENCE FORCES members have begun a search for a soldier they say was "dragged into a tunnel" by militants from Gaza this morning.
The missing man is being named as 23-year-old 2nd Lt. Hadar Goldin from Kfar Saba
Two other Israeli soldiers were killed during his capture, according to the IDF.
"Hamas terrorists killed two IDF soldiers during the suspected kidnapping of 2nd Lt. Goldin this morning," and IDF spokesperson said on Twitter.
The IDF claims Hamas "took advantage of the latest ceasefire" in order to stage the kidnap, which they say happened as the Israeli soldiers were attempting to destroy the tunnel.
"Extensive searches" are now under way in southern Gaza.
Speaking to reporters at this home, Goldin's father, Simha Goldin, said he's "sure the army will not let up for a moment and will turn over every stone in Gaza to bring back Hadar safe and sound".
The development could be a significant one: in 2006, Hamas kidnapped another soldier, Gilad Shalit, and held him captive for five years — he was freed five years later in exchange for the release of over 1,000 mainly Palestinian prisoners.
Death toll
The number of Palestinians killed in Israeli attacks on the southern Gaza Strip city of Rafah today has reached 62, according to emergency services.
Another four people were killed in tank shelling of Khan Yunis, also in southern Gaza.
The killings follow the collapse of a US and UN brokered ceasefire, which had been aimed at giving civilians a reprieve from the violence.
Palestinians carry the bodies of eight members of the Bayoumi family, who were killed in an Israeli air strike on their building during their funeral in Nusseirat refugee camp, in the central Gaza Strip [Adel Hana/AP/Press Association Images]
The 72-hour truce had come as a compromise after Hamas rejected an Egyptian initiative earlier last month for a durable truce followed by talks.
Hamas had demanded guarantees that Israel would end its eight-year blockade of Gaza.
The conflict, which began on 8 July, has killed at least 1,500 on the Palestinian side, mostly civilians, and 63 Israeli soldiers and three civilians on the other.
Each side is blaming the other for breaking the truce.
Includes reporting from AFP.