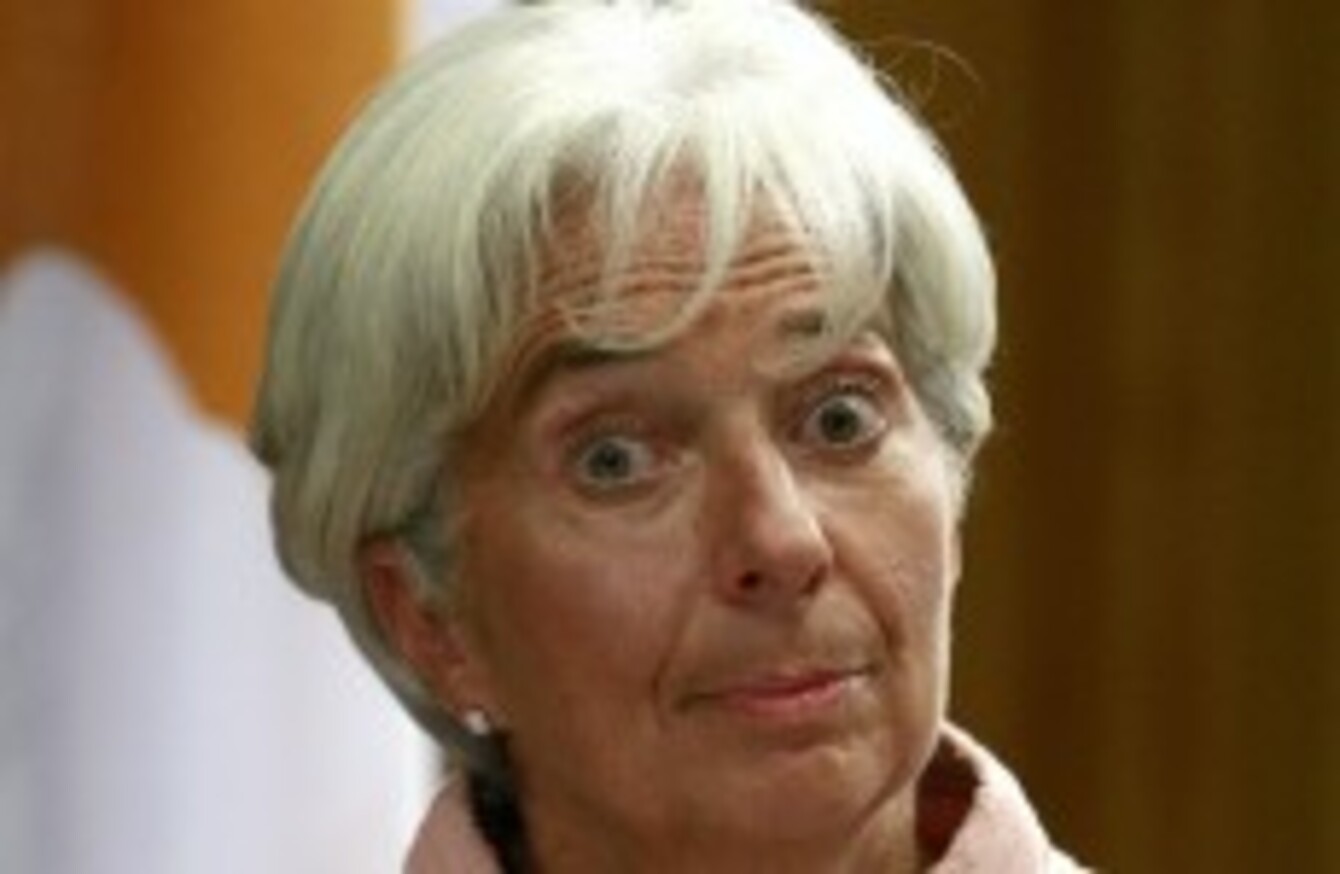 Head of the IMF Christine Lagarde
Image: AP Photo/Petros Karadjias
Head of the IMF Christine Lagarde
Image: AP Photo/Petros Karadjias
INTERNATIONAL MONETARY FUND chief Christine Lagarde warned Argentina today that it faces a "red card" if it does not produce acceptable data on growth and inflation by December.
Lagarde stepped up IMF threats of censure of Argentina after waiting more than a year for Buenos Aires to stop providing deeply distorted data on inflation and gross domestic product to the fund.
"So they had the yellow card, and they have three months to avoid the red card," she said at the Peterson Institute for International Economics.
"If no progress is being made, then the red card will be out," she said.
Last week the IMF officially warned Argentina it could face sanctions in December if it did not move to begin providing more accurate economic data.
If progress has not been made by 17 December, the IMF board said it "may consider additional steps," without being specific.
Failure to meet IMF rules can lead to sanctions, including suspending a member's voting rights – an extremely rare event which would be a first for a developed G20 country like Argentina.
The IMF and Argentina have been battling over Buenos Aires's widely questioned official data since 2011, with private sector economists saying the government vastly understates the pace of price rises.
In early September the government released monthly figures that implied an annual inflation rate through August of around 10 per cent.
But a group of private economists who average their own estimates put the pace of inflation at 24 per cent.