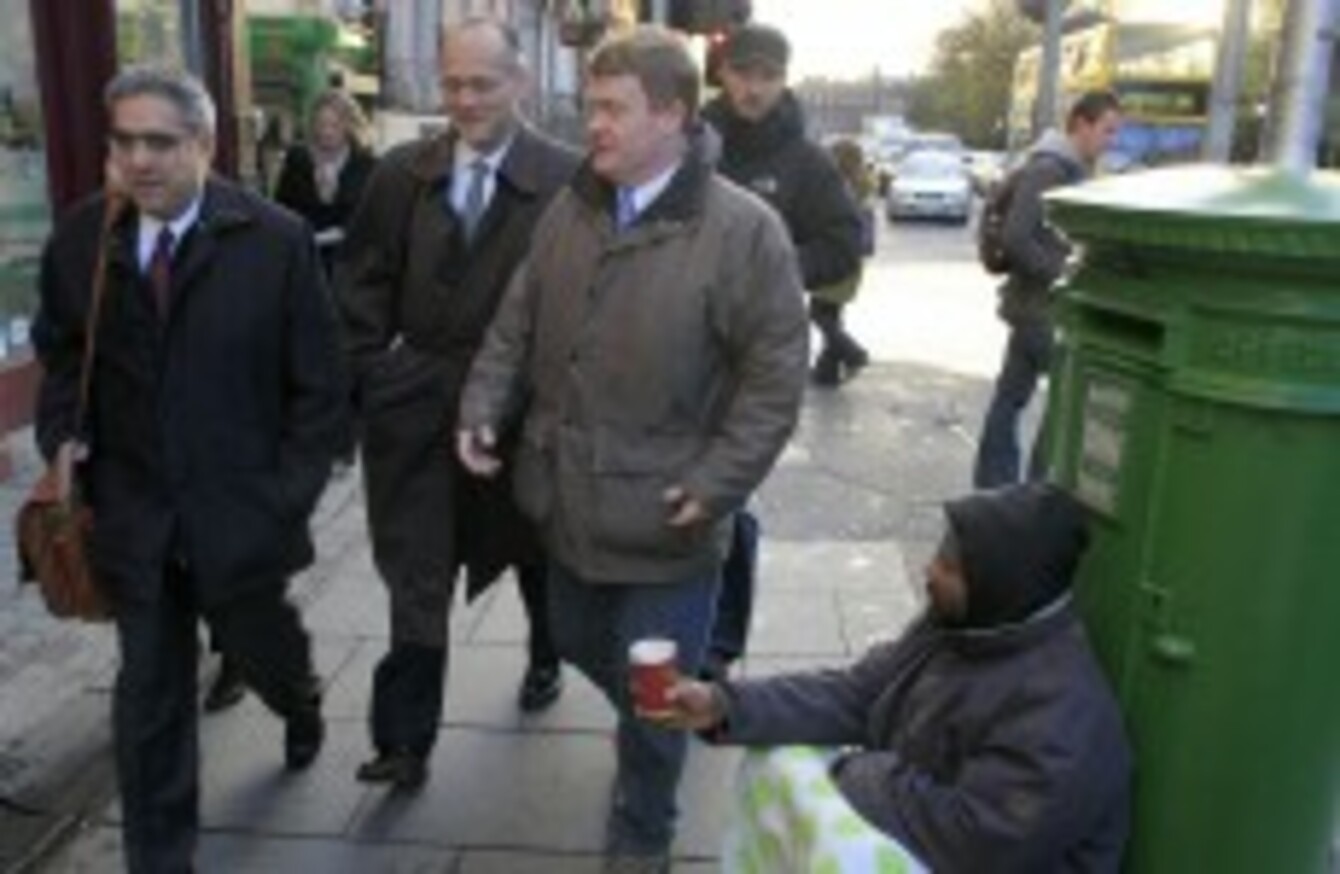 Image: Peter Morrison/AP
Image: Peter Morrison/AP
THE MAN ON THE LEFT of these pictures is Ajai Chopra, the deputy director of the European department of the International Monetary Fund. He is the head of the IMF delegation holding "consultation" meetings in the Central Bank today.
Here are some snaps taken by AP photographer Peter Morrison of Chopra on his walk from his hotel, on or near St Stephen's Green, to the Central Bank headquarters on Dame Street.
On his way, he passes three beggars at St Stephen's Green alone – a symbol of the economic hardship still facing Ireland.
Ajai Chopra (1)

Ajai Chopra (2)

Ajai Chopra (3)