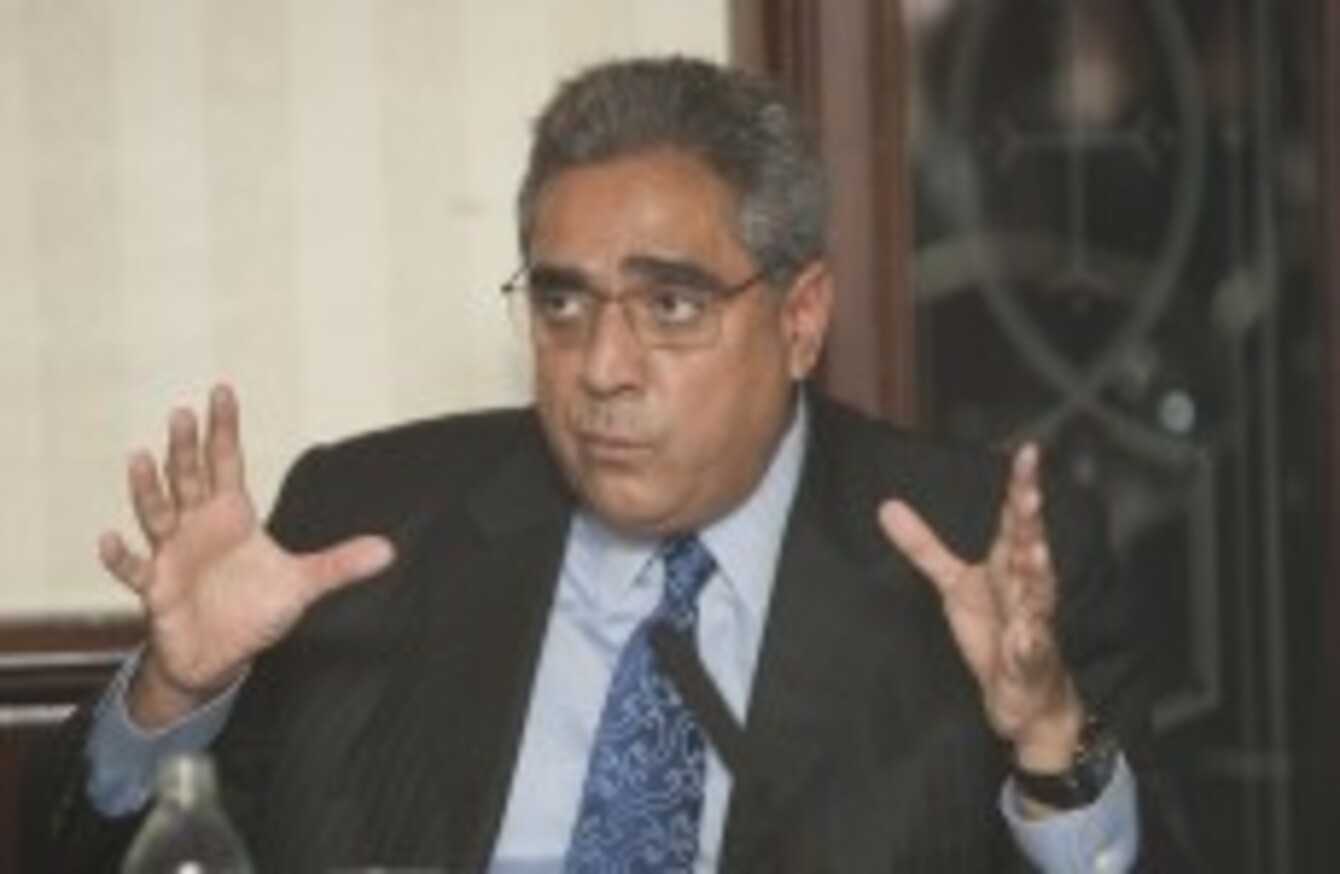 The IMF's Ajai Chopra speaks to reporters in Dublin this afternoon.
Image: Eamonn Farrell/Photocall Ireland
The IMF's Ajai Chopra speaks to reporters in Dublin this afternoon.
Image: Eamonn Farrell/Photocall Ireland
THE INTERNATIONAL MONETARY FUND has again offered praise to Ireland for its progress in getting its finances back under control – but warned that the next Budget will be a very difficult one hitting hard in some areas.
In a statement marking the end of a routine annual review of Ireland's affairs, the IMF warned that "significant further medium-term consolidation is required" in order to ensure Ireland gets back on a sound independent financial footing.
The report warns that this year's Budget – in which Ireland is currently set to enforce €3.5 billion of new adjustments, with €2.25 billion of that coming through more spending cuts – could be particularly different, given that "few low-hanging fruit remain" after five successive austerity Budgets.
"Maintaining expensive universal supports and subsidies is difficult to justify under present budgetary circumstances," the IMF warns, naming the likes of universal child benefit and allocation of medical cards as being ripe for targeting:
Better targeting of the child benefit, medical card spending, the household benefits package and the expenditure on non-means tested pensions can generate significant savings while protecting the poor.
Unemployment benefit is also earmarked for reforms – with the report suggesting that the "flat structure" of payments is partly to blame for Ireland's higher-than-average proportion of long-term unemployed.
"To avoid unemployment and inactivity traps for this cohort, it is important to integrate the systems of social housing provision and rent supplement for those with long-term housing needs into a new means-tested Housing Assistance Payment," it suggests.
The report also suggests broadening the bases for income tax and social contributions – which, when combined with the latest edition of the EU-IMF memorandum of understanding, hints at the likelihood of adjusting the income tax net in December's Budget.
The IMF praises the proposed new property tax as "a progressive and stable source of revenue", but also comments that a "suitably high level" of property taxes could maximise a stable fiscal base.
Elsewhere, the report says further and deeper reforms are needed in the health and education sectors "to identify service priorities and deliver them efficiently."