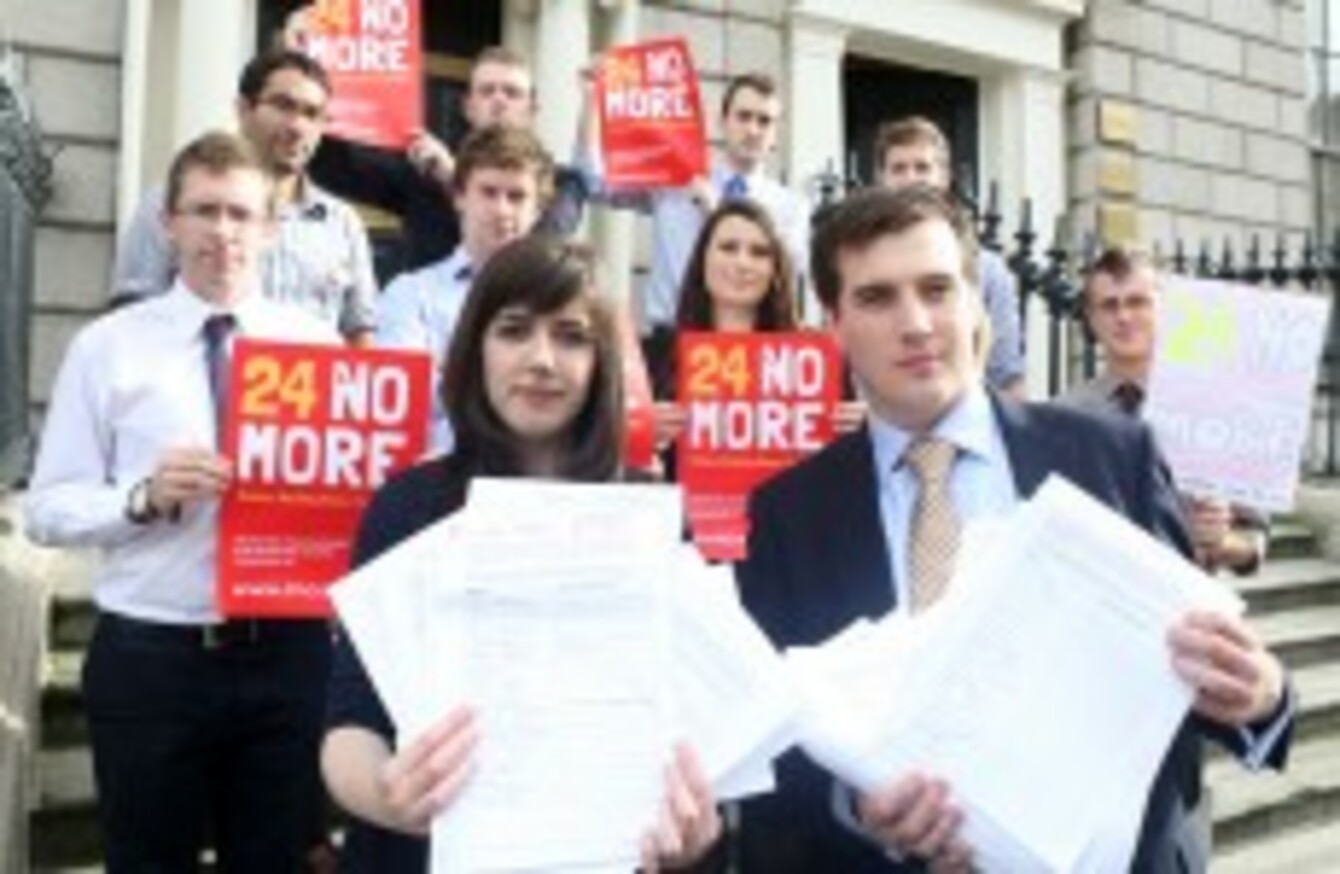 Junior doctors campaign
Image: sam boal/photocall Ireland
Junior doctors campaign
Image: sam boal/photocall Ireland
TALKS BETWEEN THE Irish Medical Organisation (IMO) and the Health Service Executive (HSE) are due to resume today at the Labour Relations Commission (LRC) today.
Junior doctors want their working week reduced to 48 hours and are calling for an end to shifts that are more than 24 hours, as required by European law.
Picket lines
Last Tuesday, non consultant hospital doctors took to the picket lines for a one-day strike which affected 51 hospitals.
The IMO and the HSE entered talks at the LRC last Wednesday and were suspended on Thursday evening.
Last week, a spokesman for the IMO said that "progress has been made… ".