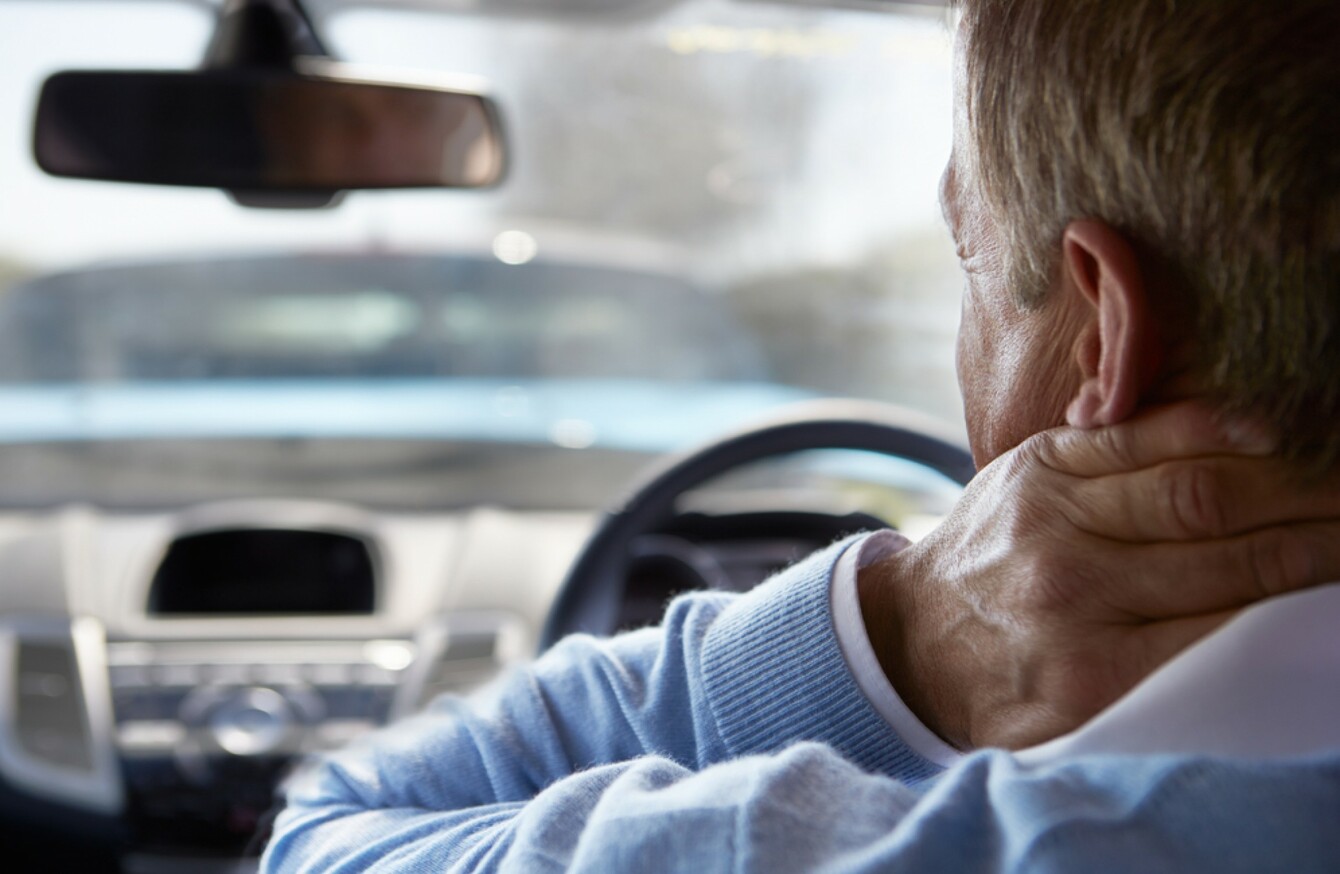 NEW GUIDELINES FOR personal injuries claims are a "missed opportunity" to tackle rising insurance costs, it has been claimed.
The Small Firms Association (SFA) said that the new rules "merely reflects the level of awards that have been made in recent years", instead of examining what would be a fair award for specific injuries.
SFA chairman AJ Noonan said that the figures in the new Book of Quantum "confirm the steep rise in awards for a variety of insurance claims, which have contributed to the current insurance costs crisis for businesses and individuals".
"Rather than accepting these increases as the new normal, all parties must step up efforts to address the multiple failures of the Irish insurance landscape," he said.
The organisation said awards should be benchmarked against other EU jurisdictions.
The Book of Quantum is a guide published to inform payouts for injuries claims. Today the Injuries Board, the state body which addresses the bulk of personal injuries claims, announced a major revision to the book.
Insurers have blamed rising payout costs for rising premiums although, as previously highlighted by Fora, there are other factors at play.
New guidelines
The new guidelines are based on an examination of over 51,000 personal injury claims during 2013 and 2014. This analysis included compensation awards from court cases, insurance company settlements and state claims agency cases.
The guidelines recommended that people suffering from minor whiplash, a sprain that often occurs in the neck as a result of a car accident, be awarded up to €15,700.
This is a €1,300 increase on the previous recommended minor whiplash payout. Insurers have often complained about whiplash payouts. Whiplash makes up the vast majority of personal injuries claims and is notoriously difficult to disprove.
Dozens of categories are covered in the book, which recommended rises in many cases such as for lower range arm fractures, where it advised payouts of €38,000, up by about a third.
However, recommended payouts also dropped in many categories such as soft tissue neck injuries in the higher range, from €78,400 to €77,900. The full book can be accessed here.
#Open journalism No news is bad news Support The Journal

Your contributions will help us continue to deliver the stories that are important to you

Support us now
Consistency
Insurance Ireland chief executive Kevin Thompson welcomed the publication of the new book but was also critical of the decision to not measure awards against other countries.
"Bringing consistency to personal injury awards is the first step in tackling the high cost of claims in Ireland," he said. "If this new Book is strictly adhered to by the Injuries Board and the judiciary then we can begin to tackle claims inflation."
However, he added: "While its publication is welcomed, it is unfortunate that the new Book of Quantum does not internationally benchmark awards.
"Insurance Ireland is calling for a timeframe for the publication of the next Book and a commitment to internationally benchmark awards – otherwise it will simply reinforce rising claims costs."
President of the High Court Justice Peter Kelly welcomed the publication of the updated guidelines. He said the new guidelines will provide "important data to all of those making awards or agreeing settlements in personal injuries cases".
"The fact that the publication has been updated, covers more injuries and has greater detail, is very positive."
"While all cases are considered individually, judges will find the revised Book of Quantum very useful in informing decision-making in relation to the value of damages."
Written by Paul O'Donoghue and posted on Fora.ie