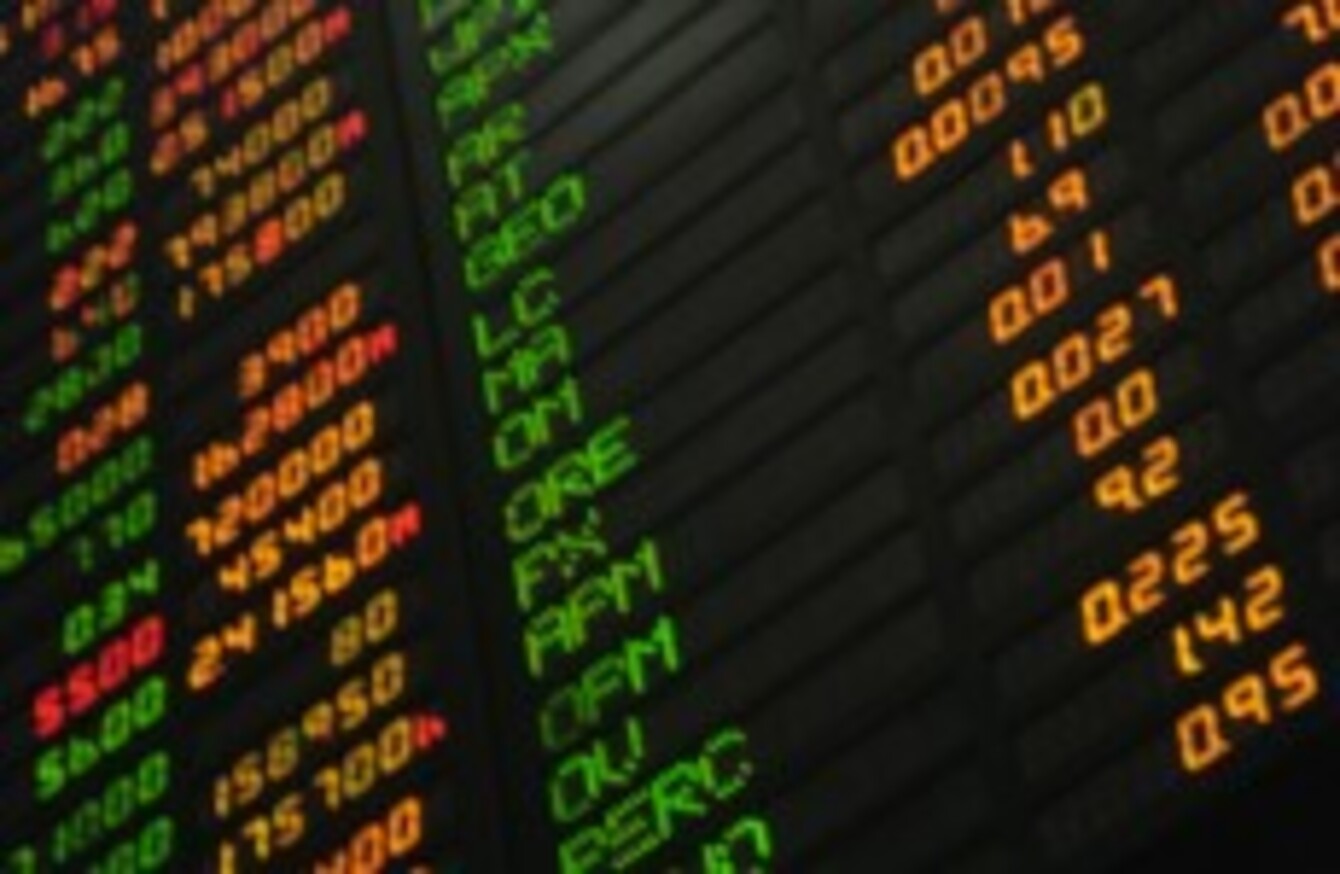 THE COST TO INVESTORS of insuring themselves against an Irish government default increased this morning, despite having fallen in the short time after the government announced the final cost of bailing out Anglo Irish Bank.
Five-year Credit Default Swaps (CDS) contracts had traded at between 4.3% and 4.5% in early trading, but rose to between 4.6% and 4.8% shortly after 10am as news of the final bailout bill broke, according to the Wall Street Journal.
The rates mean that anyone holding €100m worth of Irish government bonds would have had to pay between €4.6m and €4.8m per year to insure themselves against any chance that Ireland would back out on repaying the bond value when it matures.
The rates also mean that the markets believe there to be about a 26% chance that Ireland will default within the next five years.
Meanwhile, the price of insuring against Anglo Irish Bank debt fell by about 0.6% to about 8.8%, according to one trader, meaning that the markets still believes there to be more than a 52% chance that Anglo will fail to honour bonds of its own.
In other words, international investors still believe it more likely than not that Anglo will default – an eventuality that Brian Lenihan said was "unthinkable" and which he told the Financial Times would bankrupt Ireland.