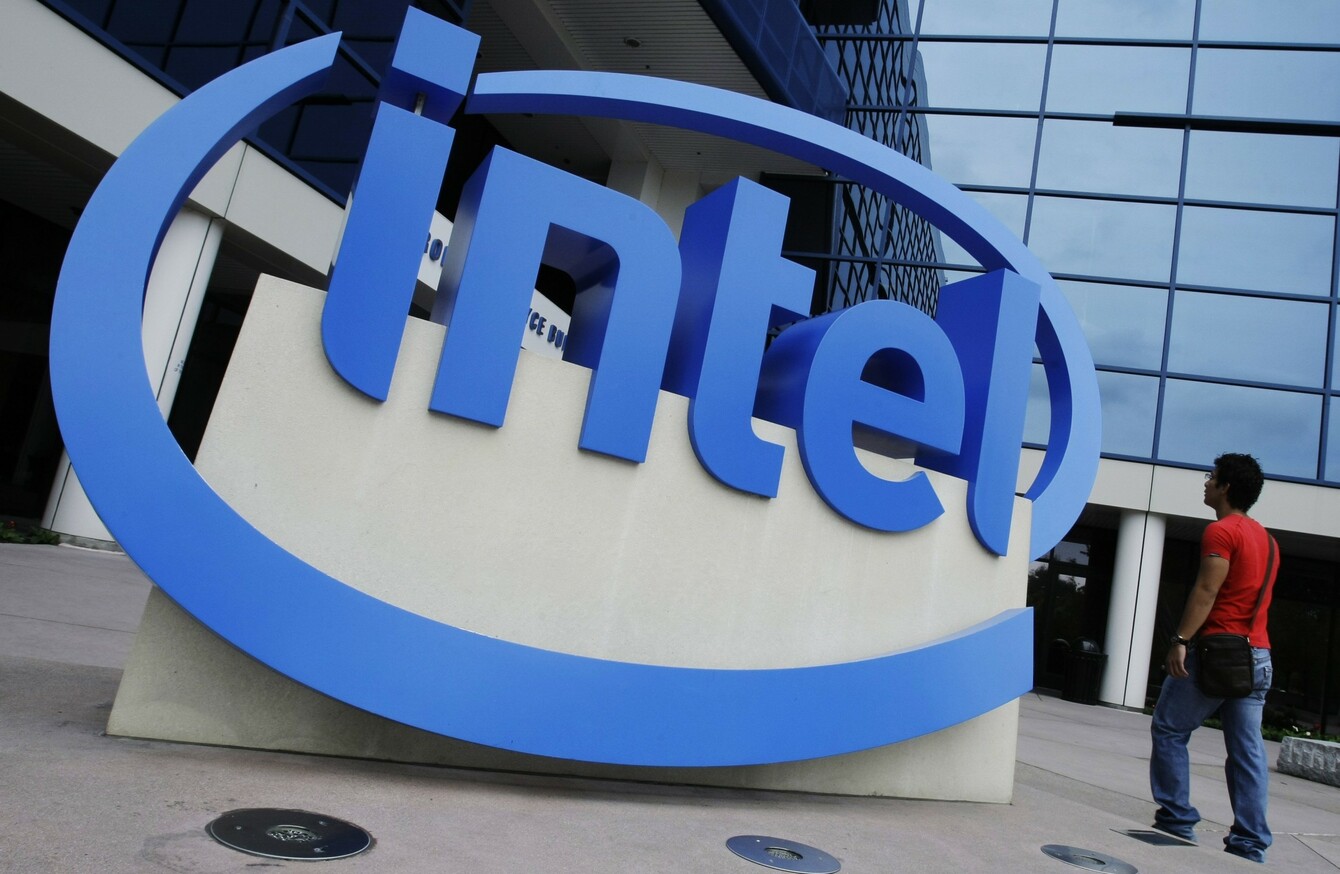 Image: AP/Press Association Images
Image: AP/Press Association Images
COMPUTING GIANT INTEL has warned Cork City Council that a shortage of rental accommodation could stymie its growth in the Rebel County.
Intel's site leader for Cork met with the council's chief executive at the start of the year to flag the issues its staff faced finding suitable housing.
Paul Walsh, who is also vice president of the company's tech security division, told Cork official Ann Doherty that workers were dealing with rising rental costs as a result of the housing shortage.
If future hires were unable to secure suitable accommodation at reasonable prices, Intel's ability to expand in Cork could be harmed, he added.
The company employs about 350 people in the city across a range of software security roles, although it has since announced plans to cut its global headcount.
A disclosure in the recently launched lobbying register said that Intel wanted to ensure that the council is "exploring ways of dealing with the situation".
The latest Daft.ie report showed rents in Cork city jumped 16% over the past year to an average of €1,003.
An Intel spokeswoman told Fora that the meeting was to highlight the company's "general concern about the cost of rents for people to have a place to live and work".
"The council have always been willing to engage and have a conversation, it is part of an ongoing dialogue that we would have with a number of different groups to reiterate the things that are important to us," she said.
Job cuts
Last month Intel announced that it would cut as many as 12,000 staff worldwide as part of a company restructuring following a decline in sales of personal computers.
It is expected that several hundred positions in total could be lost at the company's Irish operations, with staff at its main plant in Leixlip, Kildare told earlier this month they were in line for 'separation programmes'.
Intel employs about 5,500 people across the country, most of whom are based at Leixlip, where the firm has about 4,500 engineers, designers and manufacturing staff.
The spokeswoman did not give any update on possible Irish job cuts, instead referring to an earlier statement which said that the company is not providing "site-specific" information.
However, she said that different parts of the business would be affected and added that it would not be unusual for a company to hire people "in proportionate numbers during times like this".
The company's Cork operations were first acquired from computer security software company McAfee as part of a massive $7.7 billion deal in 2010.
It has invested heavily in Ireland in recent years and in 2014 said that it had spent $5 billion over the previous three years upgrading its Leixlip plant.
A shortage
A Cork City Council spokeswoman told Fora there is a "recognised shortage of rental accommodation in Cork city, as in other cities".
She added that while some of the economic factors affecting housing supply are outside the control of the council, it is working to address the issue of supply.
#Open journalism No news is bad news Support The Journal

Your contributions will help us continue to deliver the stories that are important to you

Support us now
"The first step has been to have carry out an audit of lands suitable for housing," she said.
"We are now in the process of  identifying which of these lands can come forward for development in the short and also identifying what, if any, infrastructure investment or other barriers need to be overcome to speed up delivery."
Intel is not the first multinational to raise concerns over the state of the Irish rental market and the possible impact housing shortages could have on local operations.
US giant Apple has raised similar concerns with Cork City Council. The company's low-profile vice president of European operations met with Doherty in January, raising concerns about traffic management issues and the lack accommodation.
The meeting came just months after Apple CEO Tim Cook announced that the firm would hire as many as 1,000 people in Cork by the middle of 2017. The US company's base there currently houses 6,000 staff.
PayPal Ireland boss Louise Phelan also recently raised the issue of a lack of housing in Dublin, saying that the company has advised staff to share accommodation where possible due to a shortage of rental property.
IDA chief executive Martin Shanahan said that it was vital Ireland remained attractive to foreign investors "across all areas" when asked to comment on Intel's lobbying efforts over the Cork housing situation.
"Winning business for Ireland is a contact sport. There are localised pressure points in the residential property market across Ireland," he said.
"As a country we need to ensure our continued competitiveness across all factors that impact on investment."
Written by Paul O'Donoghue and originally published on Fora, a new business publication for Irish startups and SMEs.