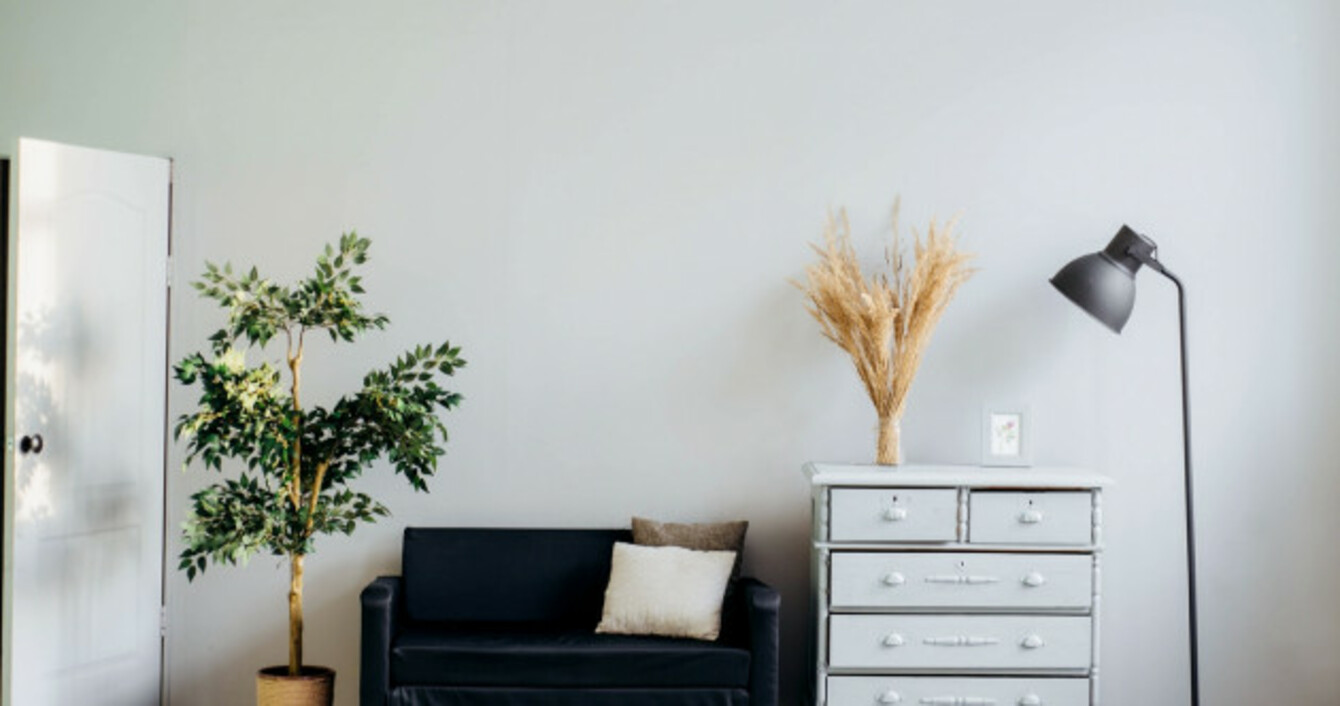 NO MATTER WHAT your home needs – whether it's storage, decor or even material for a DIY project – you have probably tried looking for it in Ikea.
Products from the Swedish furniture giant have become ubiquitous in Irish homes. And it's best known for producing flatpack chic – low-cost designs that can be easily assembled, and dropped once they're no longer needed. 
But what are the Ikea pieces that will stand the test of time? We asked 10 interior designers for the items that they keep going back for. 
1. Deep RIBBA frames (from €2.50) – Elaine Regan
HouseEdit designer Elaine Regan explains that her team chooses to use clients' budgets on the best artwork possible — and use less expensive Ikea frames to finish gallery walls.
When it comes to styling our own homes or the homes of our clients, Ikea is always our first choice for accessories, from foliage to ceramics or frames. We love a gallery wall here at HouseEdit and we always try to invest the budget in the artwork while using affordable Ikea frames.
We particularly love the deep framed RIBBA range that's perfect for not only artwork but the deep frame allows for three dimensional objects, perfect for showcasing momentous collectibles such as shells, dried flowers or corkscrews.
2. Modernist EKENASET armchair (€179) – Louise Rankin, North Design
Both Louise Rankin and her design partner at North Design like the EKENASET armchair so much that they each own it for their own homes!
It's a total cheat on a mid-century classic and oozes that Scandinavian sophistication. The soft, light washed grey upholstery is a really nice neutral tone and would works in so many spaces, whether it's a more minimalistic or eclectic environment.
Even though mid-century furniture came back with a bang a few years ago and has started to oversaturate the market, the EKENASET's timeless structure won't date and is a perfect addition to my ever-growing collection of chairs.
3. BILLY bookcase (from €19), FABRIKÖR cabinet (€150) and FASALT yellow armchair (€495) – Elaine Verdon, Leo & Cici
Designer Elaine Verdon of Leo & Cici has a few great tips for customising Ikea products to take advantage of their quality and value while infusing added style into your home.
The BILLY bookcase is a design staple that comes in various shapes and sizes. If you have a creative carpenter, they can use these to create built-in storage solutions that look bespoke to your space, minus the hefty bespoke budget. They can also be given a brand new look and feel by painting them a colour to suit your design. Once you prime them first, you can then paint them with an eggshell or satin finish – they look really sleek.
Another favourite is the FABRIKÖR glass-door cabinet. It looks like a classic piece and is the perfect piece to display crockery, or glassware. It works in a number of rooms from the kitchen to the bathroom.
Finally, the FASALT swivel armchair. It's one serious piece of furniture that blends ultimate comfort with style. Plus, the statement velvet yellow fabric would pack a serious punch in any colour scheme.
4. MOSSLANDA picture ledge (€6) – Vicki McGahon
Vicki McGahon not only creates luxurious and daring designs with Kingston Lafferty Design, but she also knows a great Ikea hack when she sees it. Her tip for customising picture ledges gives an instant lift to any space.
The MOSSLANDA picture ledge is my go-to Ikea product. It is so versatile, has so many great uses and comes in two colours. But don't be fooled into thinking that pictures are the extent of what this product can display. My favourite way to use these is to create a really sleek gallery wall.
I would advise painting the ledges the same colour as your wall, so they blend and give a more bespoke feel.
5. STOCKHOLM mirror (€80), BJÖRKSNÄS double bed (€345) and SKOLD sheepskin (from €25) – Moya Farrell
Moya Farrell of Avenue Interior Design's light and bright Scandinavian interiors benefits from the occasional well-placed Ikea product, from a trendy double bed to the softest way to wake up.
I love Scandinavian design generally and the STOCKHOLM mirror captures all that I love about it – clean, design simplicity that is functional, interesting and aesthetically pleasing. It's available in both ash and walnut, but personally the walnut is a winner for me. It's a stronger statement while still maintaining its refined, simple appearance.
The BJÖRKSNÄS double bed that IKEA recently launched is another favourite. Again, it's an interesting design with the use of two upholstered cushions hung on the back headboard frame.
I love combining materials in a design scheme, so it's great to get multiple materials in one key piece. Here you have the wood frame, the upholstered pillows and the leather straps. Add in some fresh bed linen, soft throws and a bedside rug, and you have a beautiful bedroom scheme.
I stumbled across the SKOLD sheepskin a few years ago in IKEA and wasn't convinced I needed it, but at the same time the incredibly soft texture really had me sold. I am so glad I bought one. I used it as a bedside rug initially, which was an absolute joy to wake up to. I also love the versatility of this piece; its use hasn't been exclusive to the floor, I've also used it as a throw on my dining room bench and on the sofa for really cosy seating.
6. STOCKHOLM TV bench (€350) – Siobhan Lam
Siobhan Lam of April & The Bear loves to mix different price points into her designs.
When working with my interior clients, I always try to work some affordable furniture options into the mix and Ikea do functional and stylish furniture very well. The Stockholm range is a particular favourite of mine – the STOCKHOLM TV bench in walnut veneer is so chic and works with almost any decor.
7. BJÖRKSTA frames (from €30) – Sally-Anne Bennett
Sally-Anne Bennett designs primarily commercial spaces with The Interior Society. But even those can benefit from a sneaky Ikea product, she says.
I tend not to buy things that are 'distinctly Ikea'. My go-to items are the frames. They can be personalised with all sorts, whether kids' art, photos, cool posters. Framed art can add personality to any room. The BJÖRKSTA frames are super value, especially for large artwork.
8. BESTA cabinets (from €50) – Niamh Dowling
Niamh Dowling of ND Design creates floating consoles using the BESTA range and has shared with us the trick to making them look bespoke.
I use BESTA units quite a bit. They're versatile and modular so they can be made to fit most spaces. I have used them as floating consoles in a number of projects where the budget is tight. I mount them just above the skirting boards for a modern low console.
9. ALEX desk (€130) – Alena Chikurnikova
Designer Alena Chikurnikova of AlenaCDesigns appreciates the slight nod to trends in Ikea products that she can easily mix with other, more elegant pieces.
I regularly source Ikea products for my clients and one of my favourite things is a selection of desks. I really like ALEX desk in the new beige colour. Nude tones were highlighted as colour trend in 2019 and together with elegant design with clean lines, the combination is a top pick for me.
10. LANDSKRONA sofa (€1,695) and LACK shelves (from €6) – Patricia Duignan
Interior designer Patricia Duignan of Little Grey Design has two recommendations that have stood the test of time in her own home as well as the homes of her clients.
I purchased the LANDSKRONA leather corner sofa some years ago and it has moved continents with our family. The stylish minimal design with a nod to a classic leather buttoned couch gives it a truly contemporary feel. It can accommodate the whole family and our dog and still look fresh day after day. The leather has softened with age, and it is easy to clean making it a perfect fit for the modern family home.
I fell in love with the LACK wall shelves many years ago, amazed by the floating uncluttered aesthetic. They can be used singly or in multiples and can be fitted at any level on a wall. They act at the perfect invisible backdrop to place picture frames, photos and all those precious things we love to display around the home.
The great thing about this type of decoration is the ability to change displays around, swapping in and out various elements whenever you feel like it to create a whole new look.