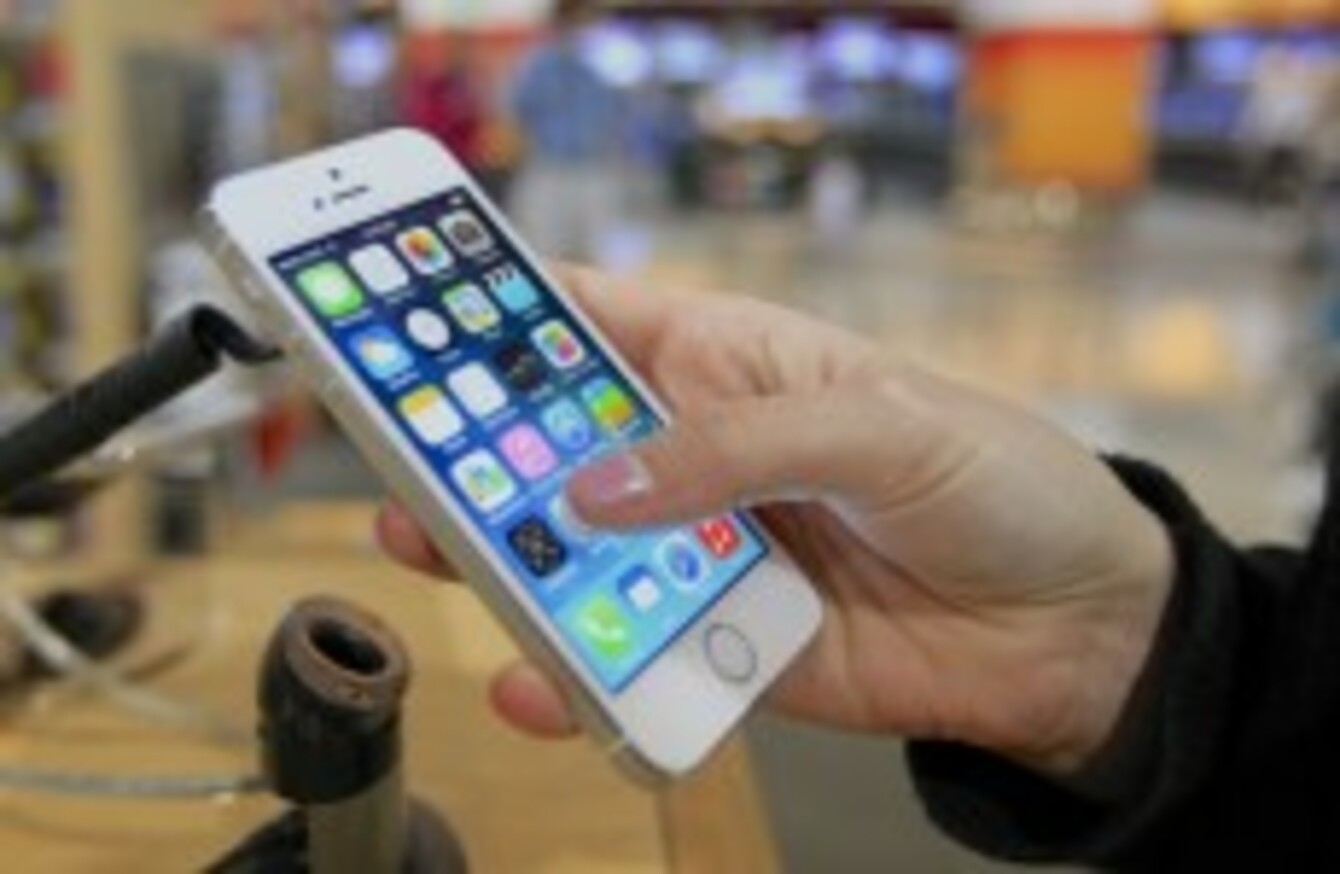 Image: AP Photo/Nati Harnik
Image: AP Photo/Nati Harnik
TWO NEW IPHONES were released in Ireland on Friday but, despite having 4G capability, they will not yet run on the high-speed connection.
Last month Meteor and eMobile's became the first Irish operators to launch a 4G smartphone service in four cities with TheJournal.ie running a speed test to see what users can expect.
Following that,  a couple of weeks ago Vodafone Ireland switched on its 4G mobile broadband service in six cities and 23 towns across the country with the provider promising a 4G smartphone offer in the coming weeks.
As yet, however, those who purchase a new iPhone 5C or 5S on these networks will not be able to avail of 4G. This is because Apple not yet "certified" their phones to work on Irish 4G networks.
Apple says that it does not comment on the details of its certification process with each of the relevant networks involved saying they are working with Apple in the hope of having the situations resolved soon.
As is the case with most mobile devices, especially smartphones, operators conduct tests to ensure that standards will be maintained for customers.
In the case of Apple however, as was confirmed by a Swiss telecoms company last year, the California-based manufacturer undertakes its own independent 4G tests on networks before approval.
Other manufacturers such as Samsung also have their own procedures by the process is quicker by comparison.
eMobile and Meteor both have 4G smartphone deals for sale with Samsung, Sony and Nokia all represented in their 4G range.
Vodafone are expected to have their offers ready next month for the Christmas market with the company saying that they apply a testing process to all devices prior to certification.