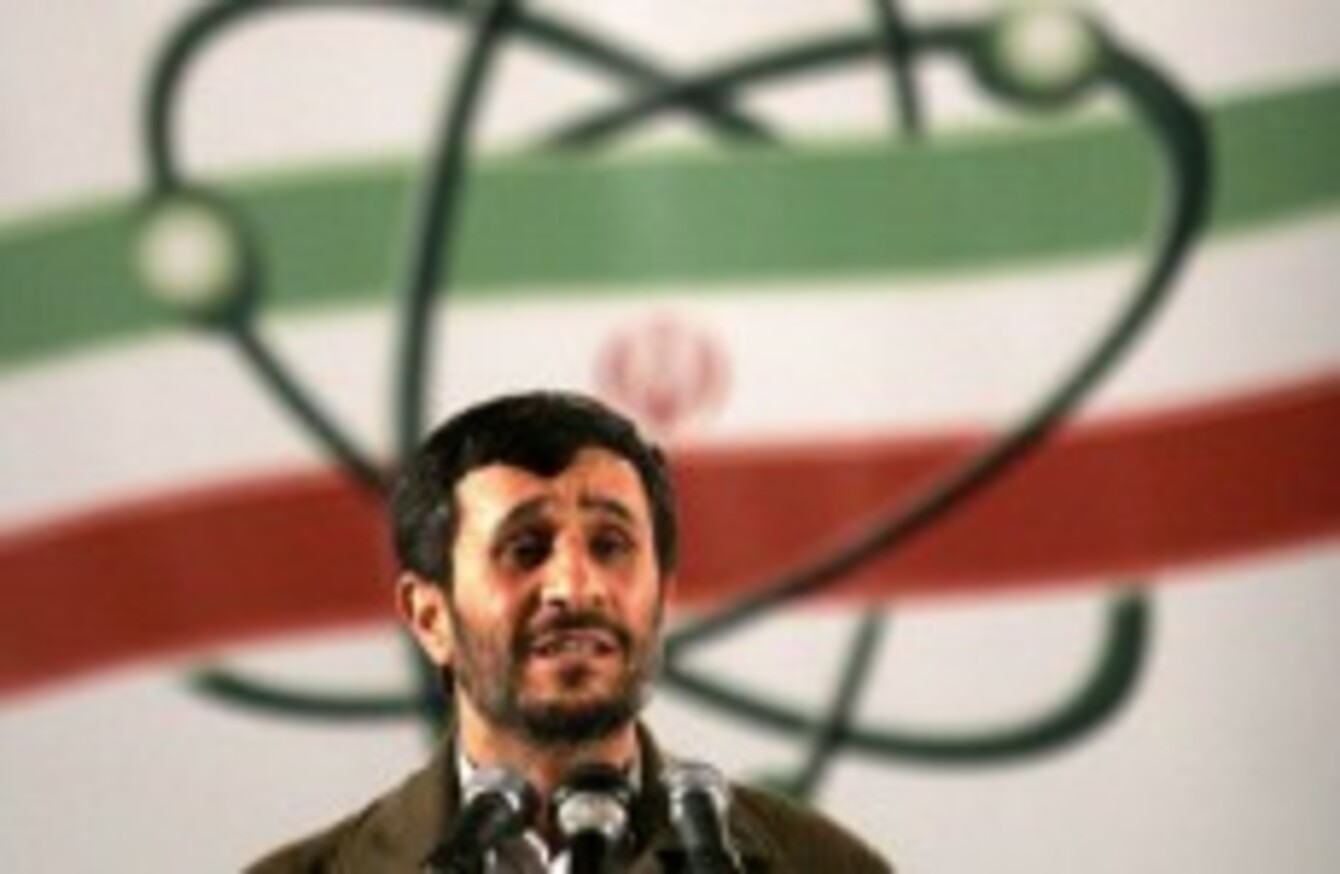 File photo of Iranian President Mahmoud Ahmadinejad.
Image: AP Photo/Hasan Sarbakhshian/PA File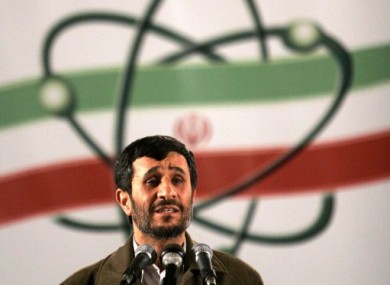 File photo of Iranian President Mahmoud Ahmadinejad.
Image: AP Photo/Hasan Sarbakhshian/PA File
IRAN HAS ANNOUNCED major advancements in its nuclear development programme in a move likely to anger Western states which have already introduced a raft of sanctions against Iran over the programme.
Tehran insists that the programme is focused on energy production and denies accusations from the US that it is developing nuclear weapons.
Today, Iranian media reported that President Ahmadinejad oversaw the insertion of the first domestically-produced fuel rod into the research facility at Natanz.
Meanwhile, Iran's top nuclear negotiator today has contacted the EU's foreign policy chief Catherine Ashton to say that Tehran is willing to return to talks on its nuclear programme, although some Western officials feel that the move is simply a ploy to buy the Iranian government time to continue an enrichment programme without suffering further sanctions.
A team from the UN's nuclear watchdog the IAEA travelled to Tehran late last month to meet with Iranian officials. The IAEA had earlier accused Iran of enriching uranium to a level which could be used in the production of atomic weapons. Iran denied the claims, dismissing the IAEA as an American pawn.
The IAEA team is due to meet with officials in Tehran again next week.
Meanwhile, Iranian news agency IRNA reports that a government official has claimed that Iran could 'instantly' find alternative customers for its oil if EU member states enact the EU ban against the import of Iranian oil. The ban is due to take effect in July. The foreign ministry official described the EU sanction as "illogical and illegal" from Iran's point of view.
IRNA also reports that Iran has stopped exporting oil to France and the Netherlands, and has met with the ambassadors of other EU countries to warn them that their supply may be cut off. Oil barrel prices have already begun to rise on the reports; benchmark US crude rose $1 to $101.74.
- Additional reporting by Ali Akbar Dareini and George Jan of the Associated Press