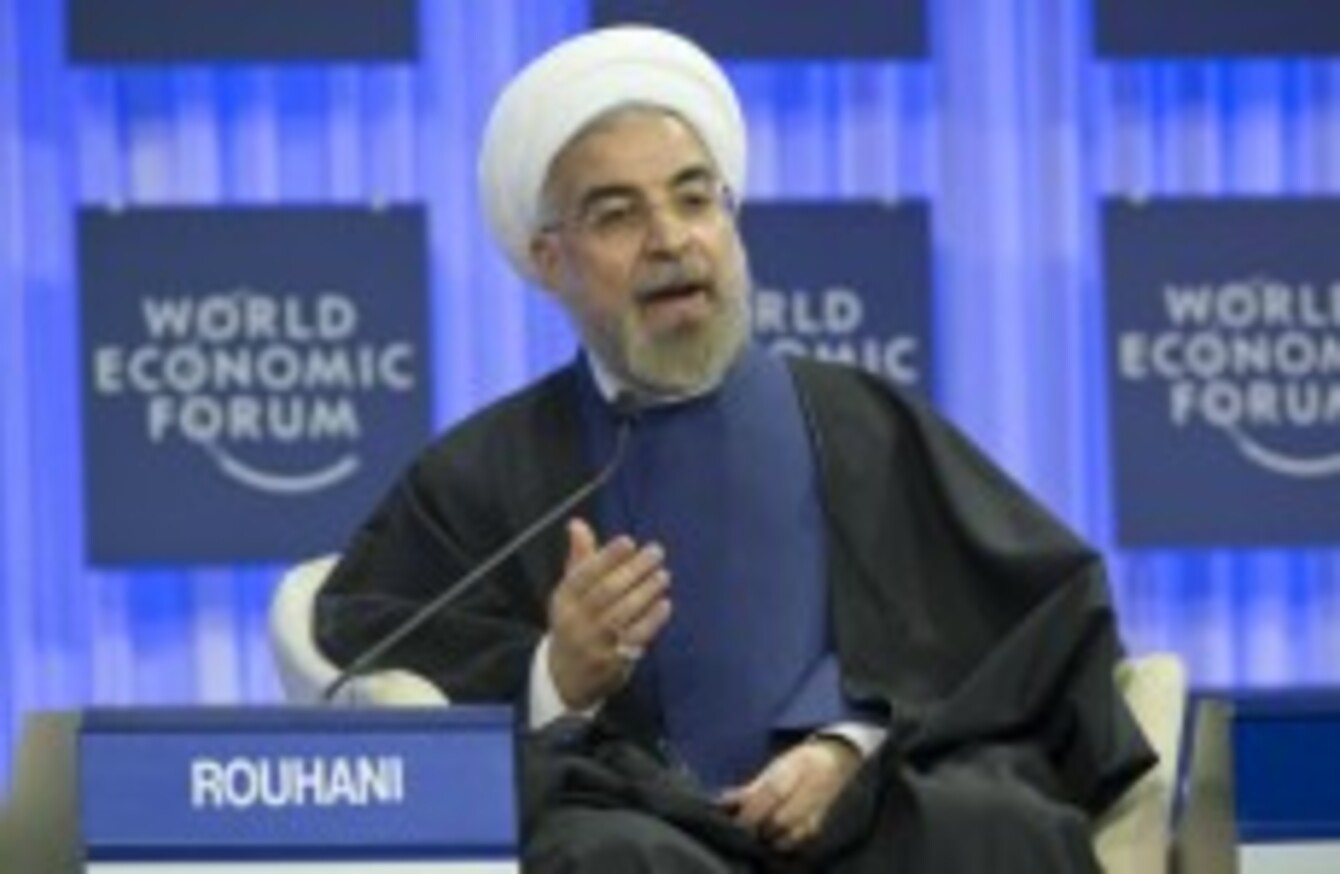 Iranian President Hassan Rouhani during a session of the World Economic Forum
Image: AP Photo/Michel Euler
Iranian President Hassan Rouhani during a session of the World Economic Forum
Image: AP Photo/Michel Euler
THE CEO OF one of Europe's largest oil company says that Iran expects embargoes against them to be lifted in the next 12 months, describing the country's relationship with western oil majors as 'more sexy than before'.
Speaking to Bloomberg Television in Davos, Total CEO Christophe De Margerie says that he and other oil CEOs met with Iranian President Hassan Rouhani during the World Economic Forum's and the mood was one of expectation that the embargo would be lifted.
Trade embargoes placed against Iran have stopped oil companies processing Iranian crude oil and dampened Iranian exports, hurting the country's economy.
But De Margerie says that Rouhani has told oil companies to 'be ready' for the lifting of embargoes:
So the message was, as usual, we have plenty of oil, we have plenty of gas, we need your management skills, we need your technology, he said, we don't' really need your money, we will see.  What he said and what he said is that we would like you to come back in our country which is prepared to offer you new terms, new contractual terms, more…sexy then before.
Rouhani's presence at the Davos meeting was one of the talked about invitations ahead of the event. His direct message that Iran is open for business and his insistence that Iran is sincere in its desire for a new relationship based on mutual trust and a rebuilding of economic has caused much discussion.
Israeli Prime Minister Benjamin Netanyahu, also speaking at the prestigious gathering, warned the West not to take the media-friendly Iranian's offer at face value, insisting there was no concrete evidence of any fundamental change in the nature of the Islamic regime.
"Hassan Rouhani can say something but it doesn't make it real," Netanyahu said. "It's false."
He said the Iranian president's claim that Tehran wanted to promote stability and security in the Middle East had "no connection with what is going on on the ground," notably in Syria, where he said Iranian Revolutionary Guards and its Hezbollah allies were fighting and killing alongside government forces.
- AFP provided additional reporting