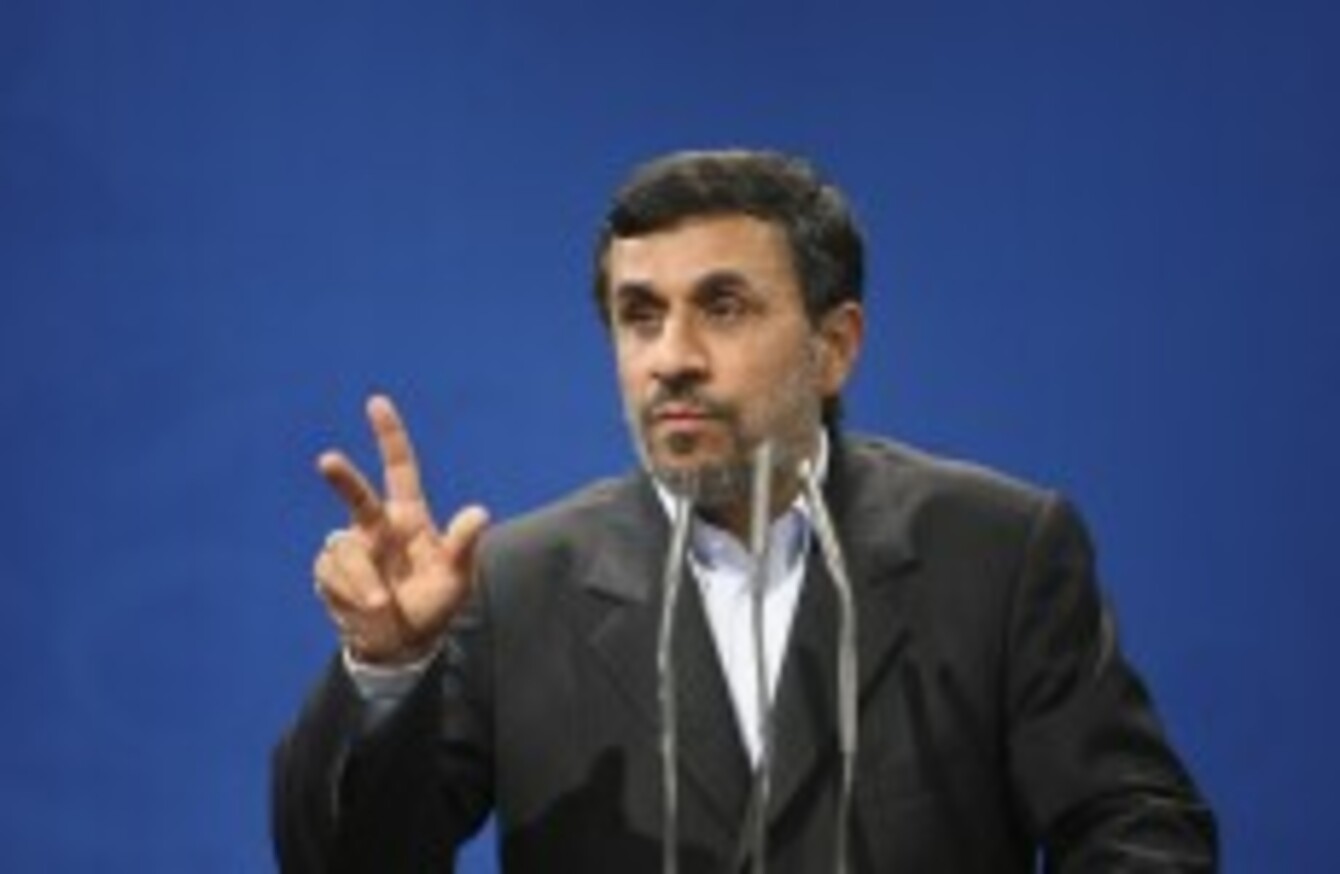 Iranian President Mahmoud Ahmadinejad
Image: Vahid Salemi/AP/Press Association Images
Iranian President Mahmoud Ahmadinejad
Image: Vahid Salemi/AP/Press Association Images
PRESIDENT MAHMOUD AHMADINEJAD has said that Iran is willing to reenter negotiation with western powers over the country's controversial nuclear programme.
Ahamdinejad said that Iran had always been willing to discuss the issue, reports Bloomberg: "They claim that Iran doesn't want negotiations but it isn't so," he said. "Every time they seek pretexts, and as we approach talks they issue resolutions so that perhaps negotiations don't take place."
Iran and UN nuclear inspectors are now due to start discussions this Sunday – the first such talks in more than three years, the Guardian reports.
The EU's 27 foreign ministers agreed this month to adopt measures against Iran that include an immediate embargo on new contracts for crude oil and petroleum products. Existing contracts will run until July.
The European Union's foreign policy chief Catherine Ashton had welcomed the proposals to restart talks — possibly in Turkey — but urged Tehran to bring "some concrete issues to talk about."
"It is very important that it is not just about words. A meeting is not an excuse, a meeting is an opportunity and I hope that they will seize it," she said Monday in Brussels as the 27-nation bloc adopted its toughest measures yet on Iran with an oil embargo and freeze of the country's central bank assets.
Various world powers have accused Iran of enriching uranium in order to develop a nuclear weapon – but Iran has denied this, insisting that its nuclear programme is geared towards peaceful pursuits.
Additional reporting by the AP