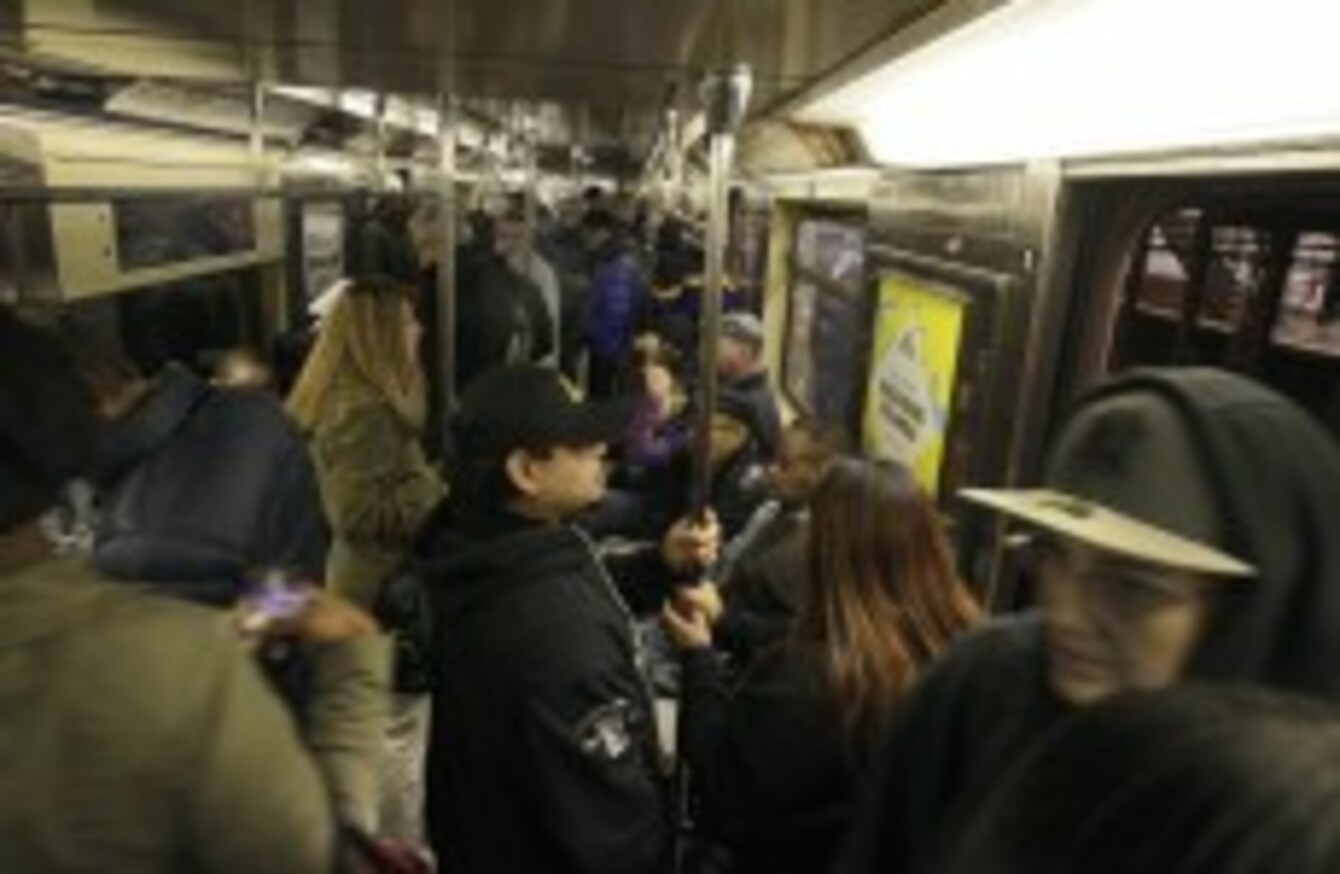 File photo of New York Subway carriage.
Image: AP/Press Association Images
File photo of New York Subway carriage.
Image: AP/Press Association Images
Updated 10.50pm
IRAQ'S PRIME MINISTER has said his country's intelligetnce operation has uncovered a plot to attack subway systems in the United States and Paris.
Haider al-Abadi said he was told of the plot by Bahdad and that it was the work of foreign fighters of Islamic State.
Asked if the attacks were imminent, he said: "I'm not sure. When asked if the attacks had been twarted, he said they had not. He did, however, say the US had been alerted and that the suspects included extremists from the US and France who were fighting for the militant group in Iraq.
"Today, while I'm here I'm receiving accurate reports from Baghdad that there were arrests of a few elements and there were networks from inside Iraq to have attacks … on metros of Paris and US," al-Abadi said, speaking in English. "They are not Iraqis. Some of them are French, some of them are Americans. But they are in Iraq."
A senior Obama administration official said no one in the US government is aware of a plot for an attack on subway systems in the US or Paris. They said the plot was never brought up in meetings with Iraqi officials in New Work this week.
This week, the US launched airstrikes in Iraq, in response to a blitz by Islamic State extremists on people in Iraq and Syria.
A series of strikes overnight killed 14 people from the IS group and five civilians, including one child. Yesterday, British Prime Minister David Cameron also said he would be reacalling the parliament to vote on joining airstrikes in Iraq.
- With additional reporting by Michelle Hennessy.