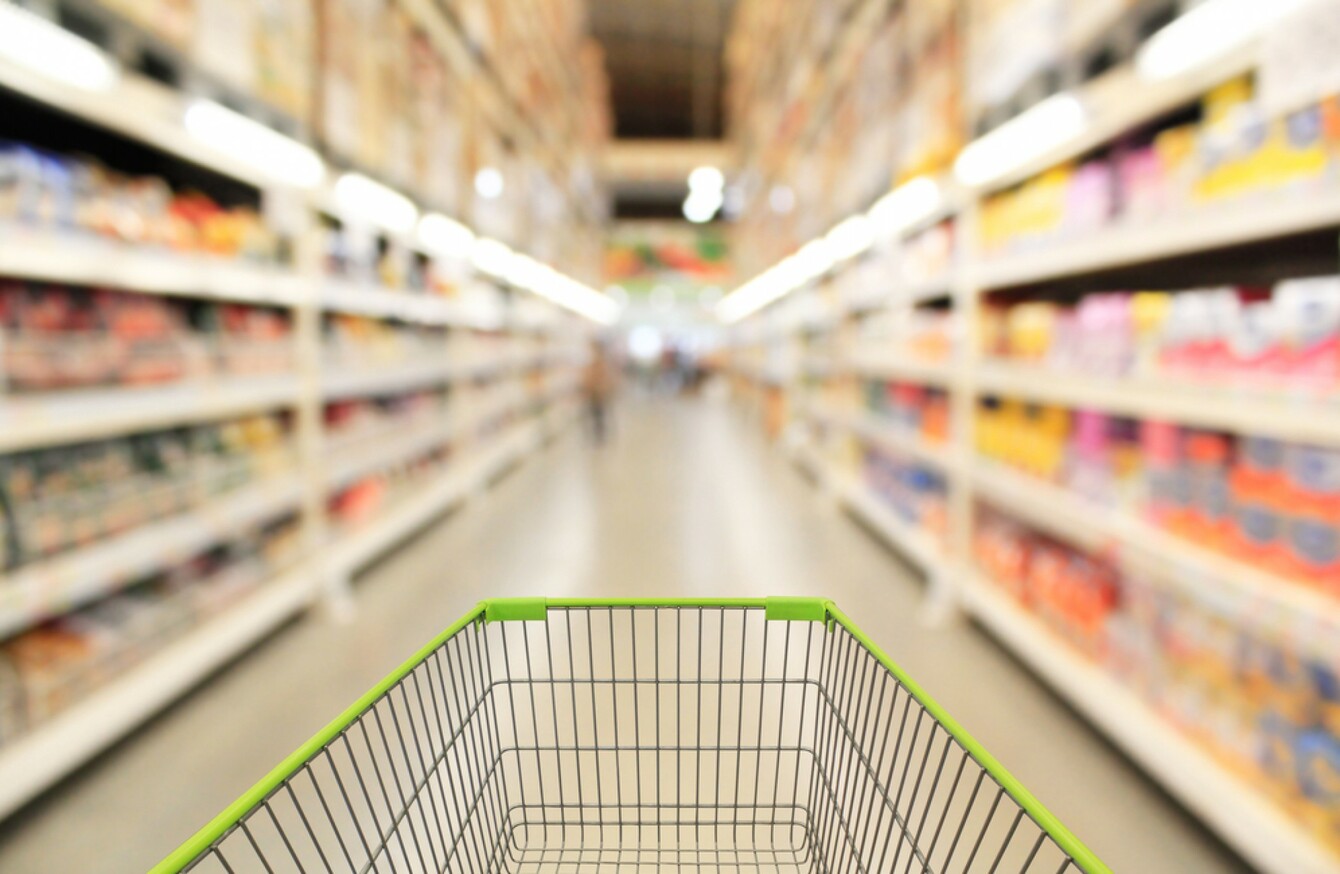 Image: Shutterstock/Ksw Photographer
Image: Shutterstock/Ksw Photographer
THE BRANDS THAT you are most likely to chuck into your shopping trolley have been revealed – and the company that carried out the survey said that more of us are starting to go for own-brand supermarket goods.
The fifth annual Brand Footprint Ireland ranking from Kantar Worldpanel looks at which brands are being bought by the most consumers the most often.
This year, it shows that the top four most chosen brands in the country are home-grown favourites, with Avonmore, Brennans, Denny and Jacob's leading the way.
Own-label competition
In Ireland, six of this year's top 10 brands – Avonmore, Brennans, Jacob's, Heinz, Coca Cola and Tayto – have been bought more frequently, with the increase growing by an average of 6.6%, said Kantar.
But it found that across eight of the top 10 names, the percentage of the population buying the brand has gone down. In addition, overall branded sales have decreased by 0.2% in comparison to private label growth.
David Berry, director of Kantar Worldpanel in Ireland, said that brands across all sectors are finding the Irish retail landscape "more challenging".
"Traditional retailers have responded to a more competitive marketplace by expanding and improving their own-label lines – and brands and manufacturers are feeling the impact," he said.
"While own label is growing by almost 6.2%, the proportion of the population buying the top 10 branded products is down by an average 2.8%."
He added that to keep up with changing consumer behaviour, brands and manufacturers "will need to recognise consumer needs which aren't being met or demographic groups which are under-performing and come up with innovative new products and experiences that can successfully tap into these markets".
Successes
Here in Ireland, Avonmore leads the Irish ranking for the fifth consecutive year because 73.4% of the population pick it from supermarket shelves an average of 28.8 times a year.
Behind are Brennans and Denny in second and third place respectively, while Jacob's has climbed one place to fourth.
The biggest success story of this year's ranking is John West. This brand, specialising in fish products, has risen 16 places to 37th in the overall Irish ranking by achieving the highest penetration increase among any brand in the top 50.
This has been driven by a strong consumer response to new product innovation such as its John West Steam Pots range, which meet the growing trend for convenient food options among consumers.
The top 10 Irish FMCG brands revealed by the Brand Footprint study are:
Kantar Worldpanel's annual Brand Footprint study is based on research from 73% of the global population.