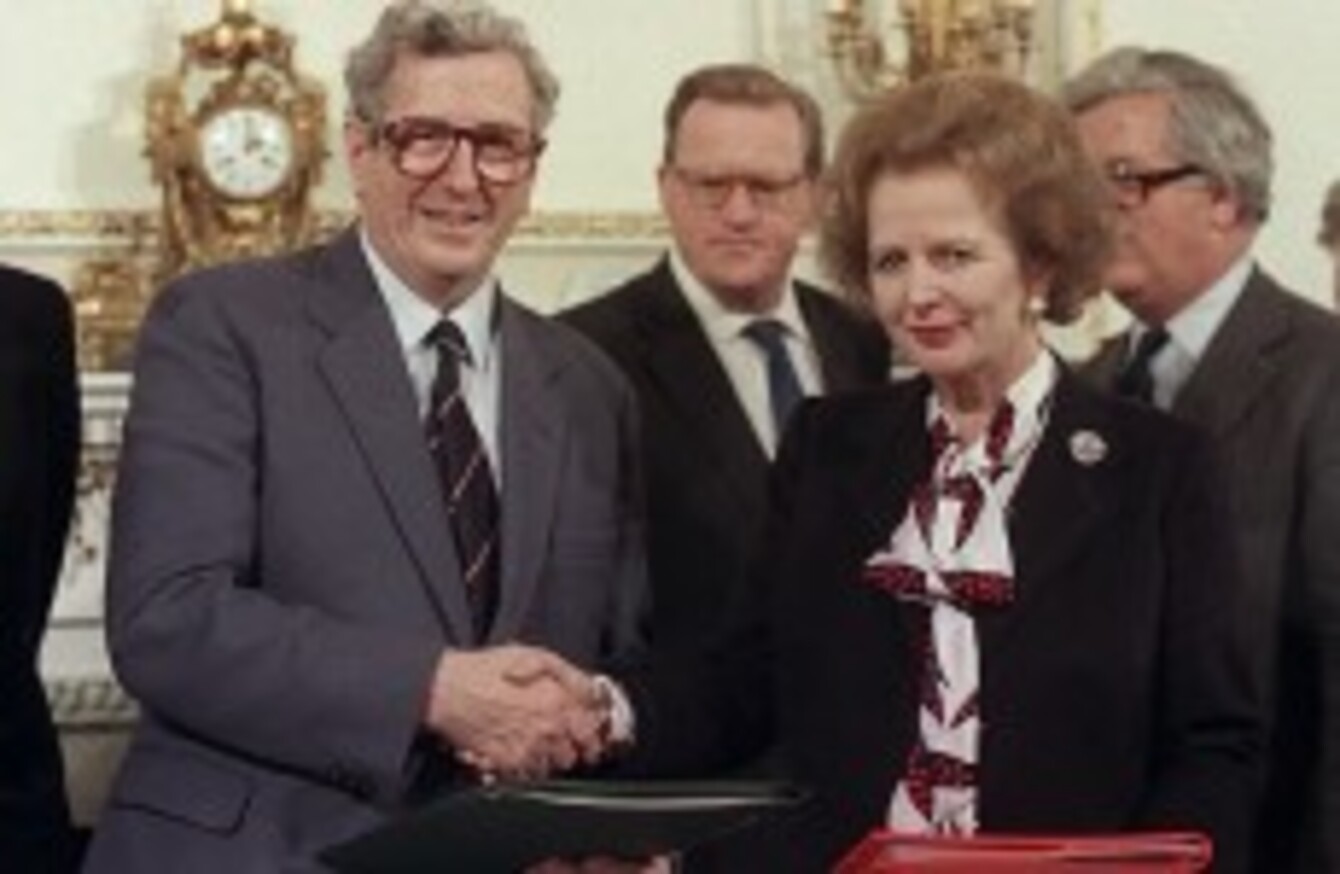 Image: AP/Press Association Images
Image: AP/Press Association Images
THE IRISH STATE papers contain a wealth of information about the country's past – much of it secret or confidential until its release 30 years after it is written.
But with recent changes to how Britain releases its State papers, Fianna Fail Cllr and Legal Adviser to the Fianna Fail frontbench Jim O'Callaghan SC says that Ireland's law on the matter should be reformed.
"A lot of our history is defined by our relationship with Britain," said O'Callaghan, arguing that this is why Ireland shouldn't be behind Britain when releasing State papers.
He pointed out that in 2013, Britain reduced the limit for the release of its State papers to 20 years, so records are being released twice-yearly until 2022, when the 20-year rule becomes fully operational.
"This gives rise to a danger of the public being provided with a one-sided account of matters of mutual interest between Ireland and the UK," suggested O'Callaghan, who said that the Irish government would be "placed in a position where they have to reply" to British State Papers being released before Irish documents.
Irish State papers are released when they are 30 years old, but O'Callaghan said:
The release of British State papers so far ahead of the comparable Irish papers means that the approach and strategy of the British may be considered in a vacuum, without access to the papers setting out the Irish position.
Bringing rules into line with Britain
O'Callaghan wants Ireland's rules brought into line with those in Britain, arguing that events that occurred more than 20 years ago, but less than 30, "are recent enough to have contemporary political significance".
Files covering the Good Friday Agreement will be released by Britain in 2021, but not by Ireland until 2029 unless Irish laws are changed.
O'Callaghan also said that issues such as the peace process and the Sellafield nuclear fuel re-processing plant "are two cases where the opinions of today may be shaped by the release of information from the 1980s and 1990s".
"Northern Irish politics moves so slowly that what happened 30 years ago can become an issue today," he said.
"It's ultimately for the Government to determine," he added.
Government and transparence
The Fianna Fáil councillor said that there is a "general desire for more open government and for administration to be carried on more publicly" in Ireland.
"A less restrictive information regime would help such politicians understand that they will be open not just to the judgement of history, but potentially to analysis while they remain in public office."
O'Callaghan said that the Freedom of Information Act may have had a consequence for the State Papers, as "civil servants are very careful now [about] what they put down on paper".
He stopped short at calling for a regime similar to some Scandinavian countries, where there is full transparency with such papers.
He described the restrictions in the National Archives Act 1986 as going "beyond what is appropriate in a modern context", saying that the act should be amended to provide for an independent review board which would assess assertions by the State that any particular papers should be withheld.