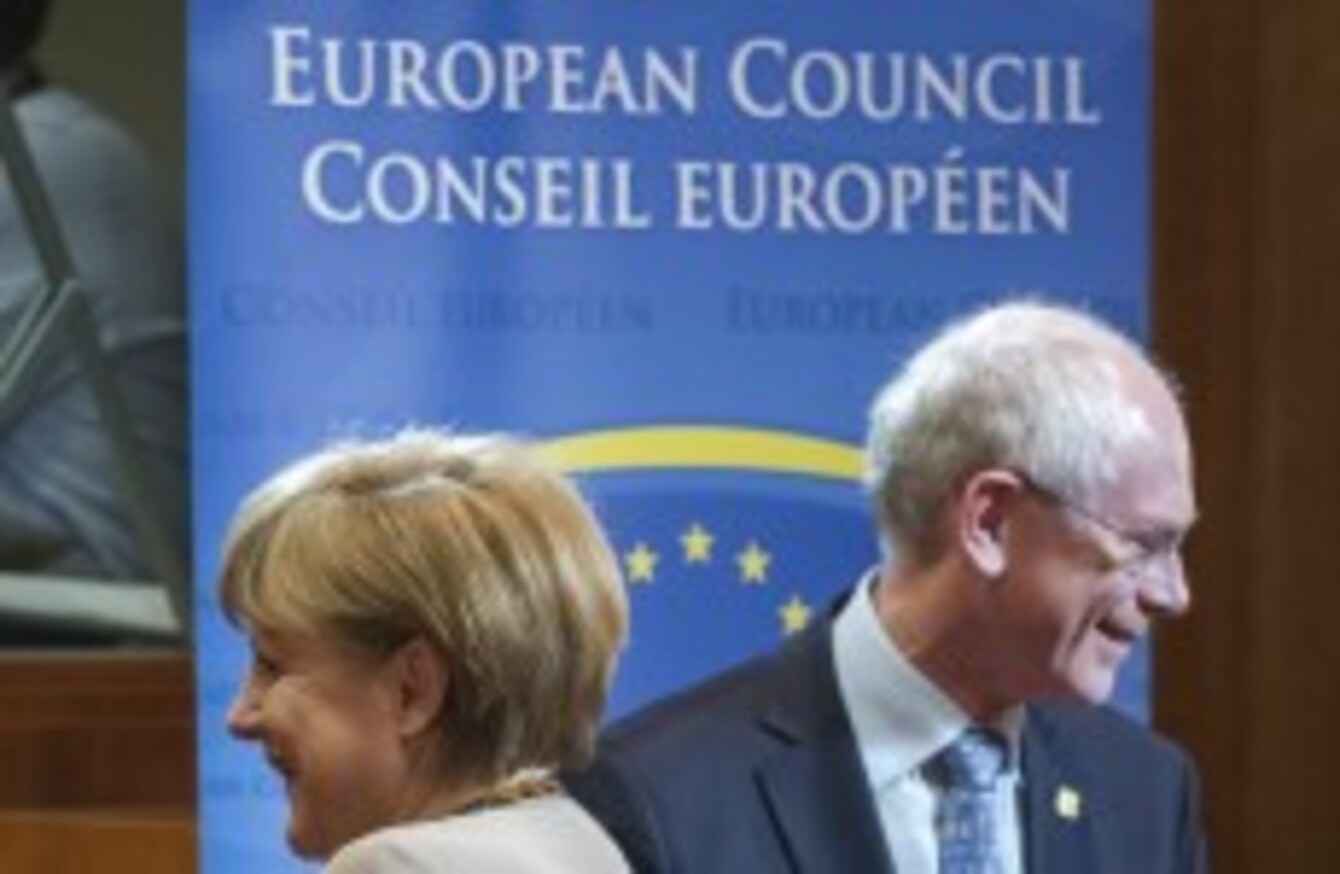 German Chancellor Angela Merkel, left, walks by European Council President Herman Van Rompuy during a round table at the EU Summit in Brussels
Image: AP Photo/Geert Vanden Wijngaert
German Chancellor Angela Merkel, left, walks by European Council President Herman Van Rompuy during a round table at the EU Summit in Brussels
Image: AP Photo/Geert Vanden Wijngaert
THE TÁINAISTE EAMON Gilmore has said the new eurozone deal greatly reduces the chances of Ireland needed a second bailout.
Gilmore was speaking in the wake of last night's dramatic decision which came after 13 hours of meetings between EU leaders. The deal means that Spain's banks can be bailed out directly from the European Stability Mechanism, and that the same measures can be applied retrospectively to Ireland.
The Tánaiste told Morning Ireland on RTÉ Radio One that the news "changes the game for us as far as bank debt is concerned", and that the method of breaking that link can now be applied to Ireland.
He said that by next year Ireland will have a "massive level of debt for any country to bear", but that this deal will make things easier for the Irish people and help to bring the debt to GDP ratio down.
Gilmore also said that he does believe the deal will be retrospectively applied, and said that it massively improves the chances of Ireland not needing a second bailout.
Enda Kenny has described the decision as a "seismic shift in European policy" and said that the debt burden on the Irish taxpayer can be re-engineered.