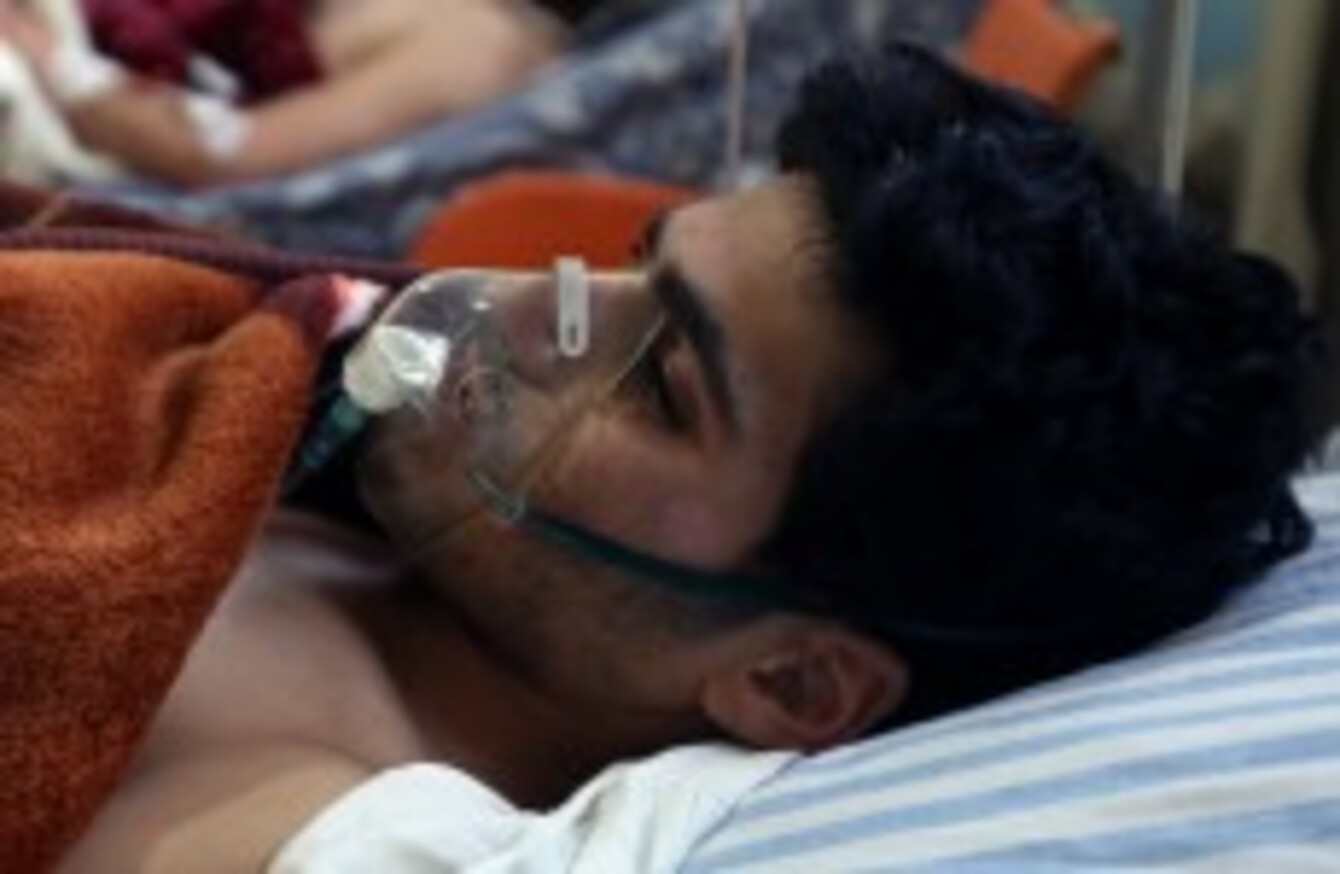 Mohsin Awad (20) who was wounded in Yabroud as a result of Syrian government shelling, rest in a field hospital at the Lebanese-Syrian border town of Arsal, in eastern Lebanon
Image: Bilal Hussein/AP/Press Association Images
Mohsin Awad (20) who was wounded in Yabroud as a result of Syrian government shelling, rest in a field hospital at the Lebanese-Syrian border town of Arsal, in eastern Lebanon
Image: Bilal Hussein/AP/Press Association Images
AID ORGANISATIONS WORKING in Syria and neighbouring countries are to receive €5.3 million from the Irish government, it has been announced today.
It is part of a total package of €12 million in funding, with the remaining allocation to be released over the course of 2014.
Ireland has to date contributed €19 million to humanitarian work in the crisis.
Making the announcement today, Minister for Trade and Development Joe Costello said that Ireland has shown "strong leadership" in response to the "devastating crisis".
"Great generosity"
"Countries in the region, such as Jordan and Lebanon, have shown great generosity in hosting large numbers of Syrian refugees but have come under great strain as a result", he said.
This assistance will greatly benefit those affected in these countries, as well as inside Syria.
He said that a prompt response to the 'growing needs' of those affected by the conflict is crucial.
Refugees
Four organisations will benefit directly from today's announcement. Goal are set to receive €1 million for its work in Syria and the same amount has been allocated for Oxfam and Concern for their work with refugees in Jordan and Lebanon.
World Vision and Plan Ireland will receive €500,000 for similar work in Egypt and Syria.
"€2.5 million will be channeled through the European Union's regional development and protection programme," the Department of Foreign Affairs said.