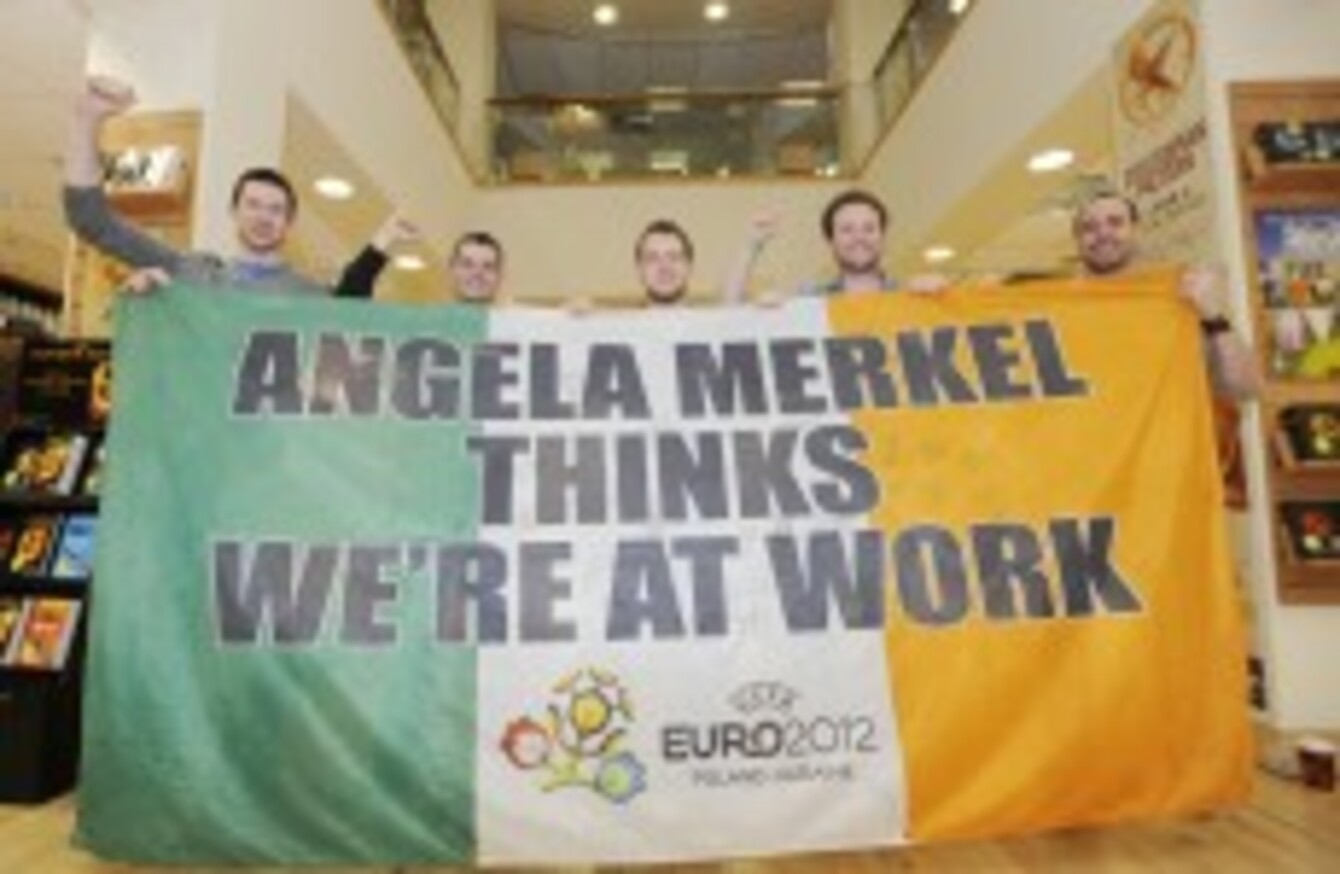 Would this work?
Image: Sasko Lazarov/Photocall Ireland
Would this work?
Image: Sasko Lazarov/Photocall Ireland
"LIBERTÉ, ÉGALITÉ, FRATERNITÉ" in France, "Unity in Diversity" in South Africa, "In God We Trust" in the US.
Country mottos have long been a way to marry patriotism and idealism.
Today, the 2014 Better Together campaign launched their national motto competition, searching for a motto for Ireland.
Twitter users can enter using the hashtag #mottoforIreland and the top 20 motto writers will be invited to a banquet in Dublin Castle.
The criteria is that your motto be no longer than 60 characters and be "relevant, respectful, clear and positive".
But, which way should Ireland go?
While most declare a belief in unity or strength, many declare a fidelity to the inherent greatness of their nation – Austria's is (possibly) "It is Austria's destiny to rule the world".
Brazil and Ivory Coast keep it pragmatic, if staid: "Order and progress" and "Unity, Discipline, Labour", respectively.
Fiji attempts to scare citizens "Fear God and Honour the Queen", while Luxembourg is happy just the way they are "We Wish to Remain What We Are".
However, Ireland's most appropriate has already been taken by Botswana whose motto is simply the Tswana for "Rain".
Over to you – what should Ireland's national motto be? Let us know in the comments.