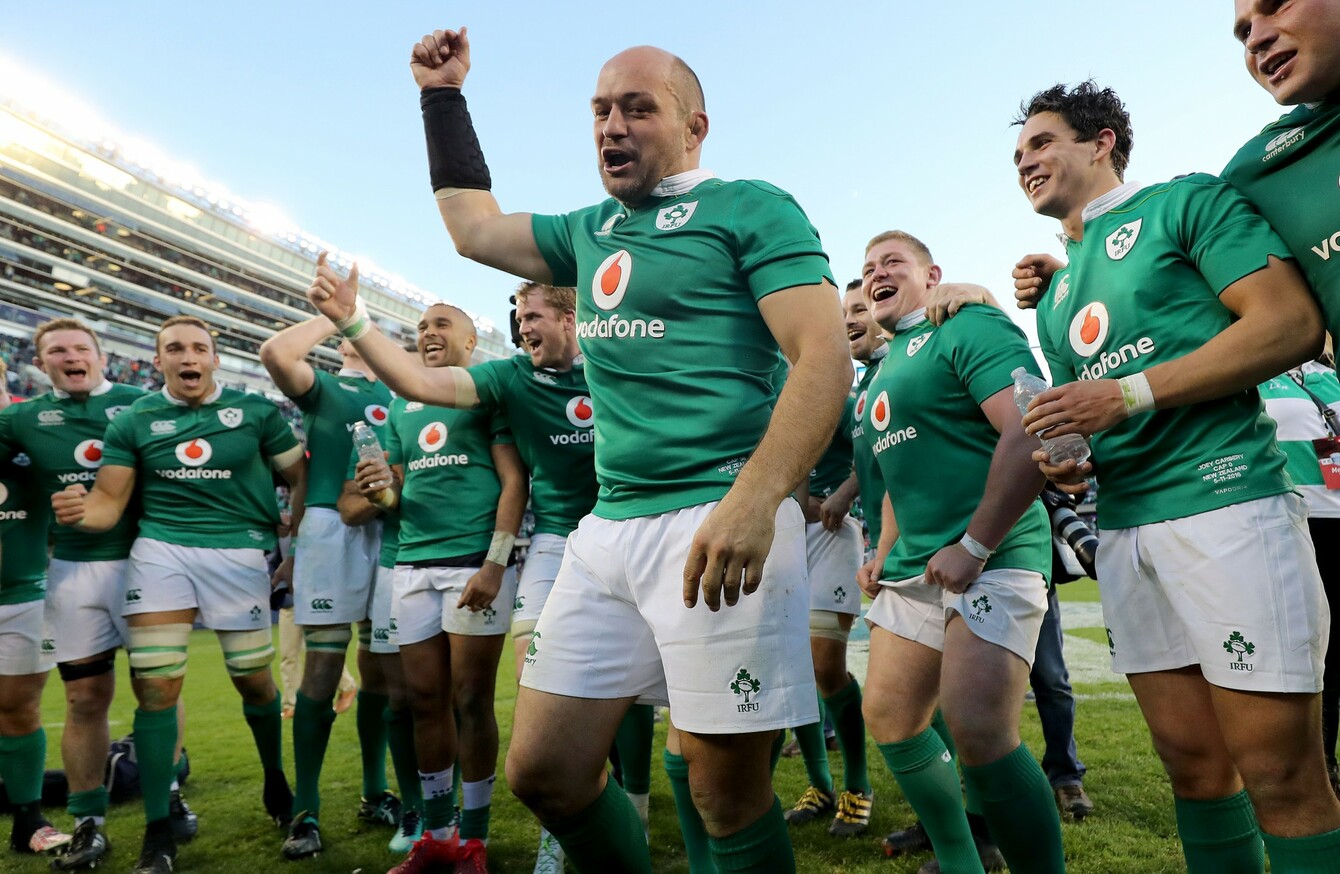 Image: Dan Sheridan/INPHO
Image: Dan Sheridan/INPHO
A NUMBER OF Eir customers couldn't watch Ireland's historic victory over the All Blacks live last night due to a technical issue with the streaming service.
The rugby match between Ireland and New Zealand in Chicago was only available to view for subscribers to Eir Sport in Ireland.
The match was not shown live on any of the free-to-view channels in Ireland.
Eir customers could watch the match on television on Eir Sport 2 but also had the option of streaming it online or watching it on the Eir Sport app.
However, technical glitches had customers complaining that they were unable to view the match live on the app.
Eir responded to complaints from customers via its Twitter account throughout the game, and released a statement via Twitter about the glitch during the second half:
"A technical issue is currently affecting a small number of customers who are trying to login with the eir Sport app," a customer service rep wrote.
We are working with our technical partners to resolve this issue asap.
Following the historic victory Eir announced that it would be showing a replay of the match on its free to air Eir Sport 1 which is available on Sky and to non-Eir Sports subscribers.
It will also be showing the game again today and throughout the week.
In a statement to TheJournal.ie, a spokesperson for Eir said:
A significant number of our eir Sport customers enjoyed an historic Irish sporting occasion last night. We are looking into a technical problem which affected a very small number of customers.