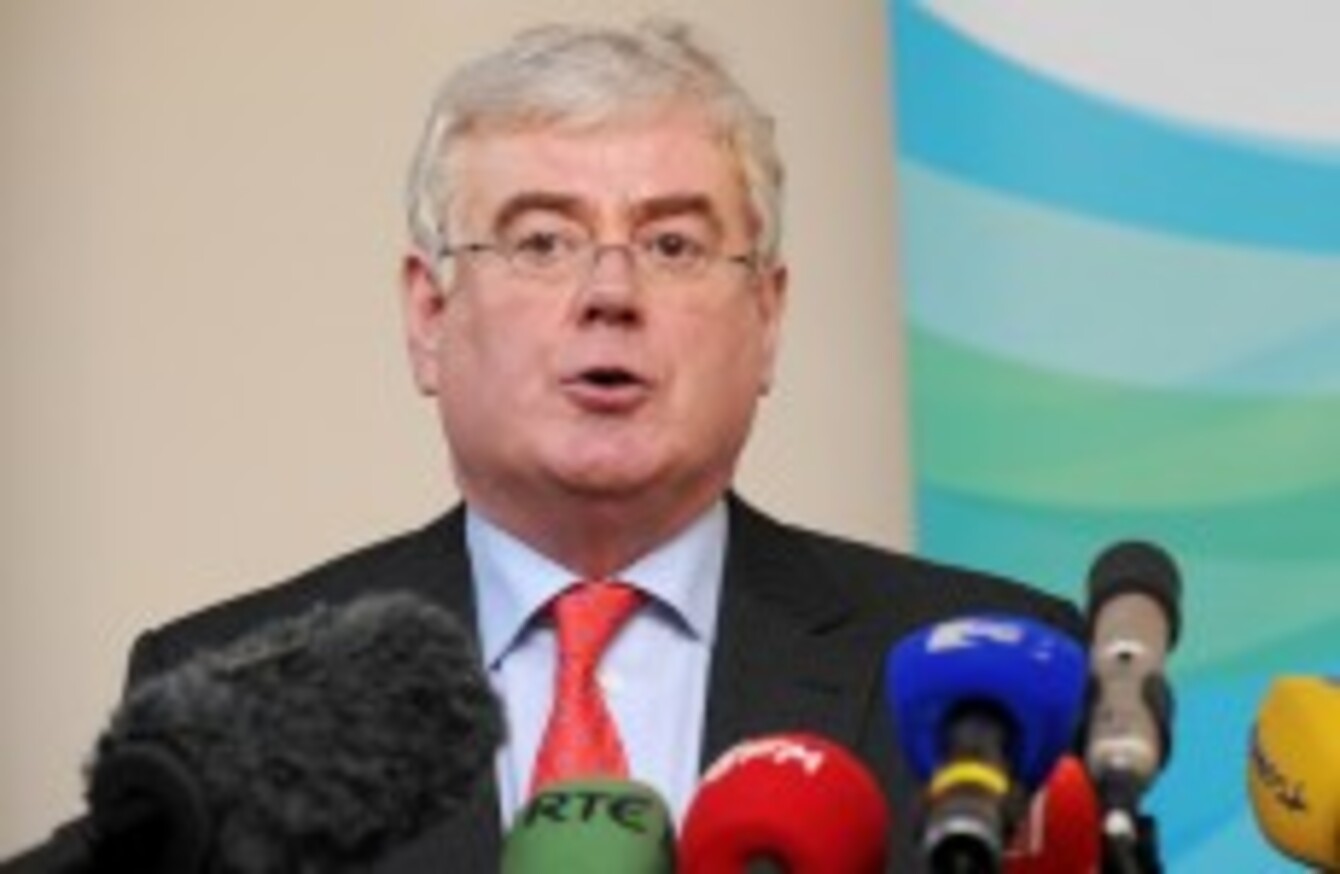 Image: Laura Hutton/Photocall Ireland
Image: Laura Hutton/Photocall Ireland
THE TÁNAISTE and Minister for Foreign Affairs, Eamon Gilmore, has condemned North Korea's nuclear testing "in the strongest possible terms".
Pyongyang staged its third nuclear test overnight, with a "successful" underground detonation of a miniature nuclear device – a move which brings the country closer to fitting nuclear warheads on a ballistic missile.
Gilmore said the test "threatens peace and stability on the Korean peninsula", and also posed a major challenge to global efforts to pursue total nuclear disarmament.
"Nuclear weapons are never a means to guarantee peace and security; far from it, they pose the greatest threat of all," he said. "The regime in Pyongyang must realise that today's act is reckless and provocative and will only isolate it further from the international community."
Gilmore called on North Korea to re-enter the 'six party talks' – direct bilateral talks with South Korea, accompanied by representatives from the US, Japan, Russia and China – "immediately and without pre-conditions".
"Today's events highlight the urgency for the immediate entry into force of the Comprehensive Nuclear Test Ban Treaty," he said. "I call on the eight remaining states whose ratification of the Treaty is required to do so without delay."
That treaty is yet to take effect, despite having been ratified by 159 countries – including Ireland – since its finalisation in 1996. Gilmore said the broad international support for the treaty reflected an international consensus that nuclear testing was no longer tolerable.
North Korea is one of only eight countries worldwide formally considered to be 'nuclear capable'; the others are China, France, the US, the UK, Russia, India and Pakistan. Israel is also commonly believed to have nuclear capability, but this has never been formally acknowledged.
Britain has also called for a "robust response" to North Korea's actions, while Japan's prime minister Shinzo Abe described the test as a "grave threat" to his country's safety.