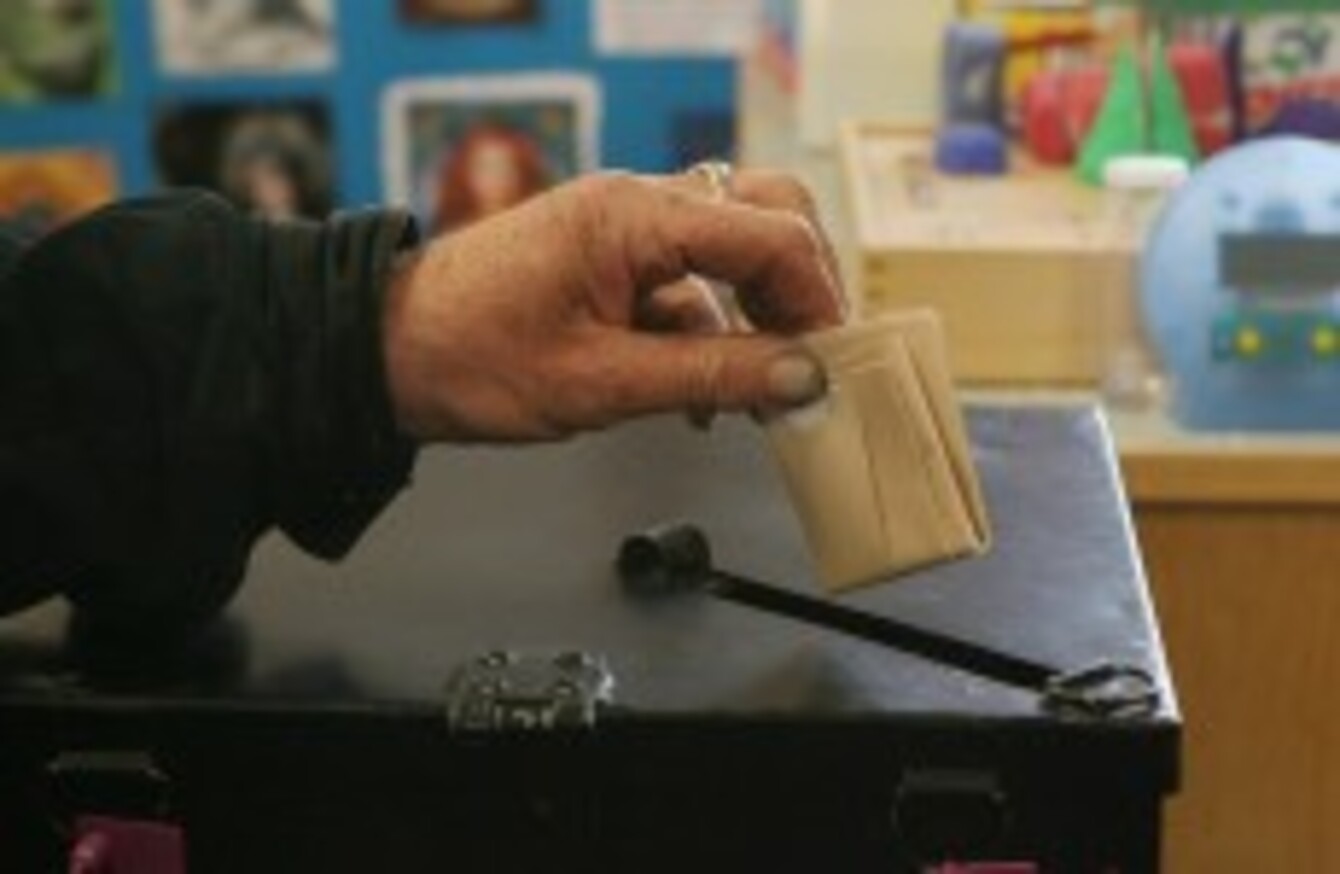 Image: Niall Carson/PA Archive
Image: Niall Carson/PA Archive
IRELAND WILL NEED to hold a referendum amending its constitution before 25 EU member states can proceed with plans to create a single unified system to recognise each others' patents.
Junior minister Seán Sherlock has confirmed that plans to harmonise the registration and recognition of patents throughout the EU will need the creation of a single court to rule on disputes – and therefore a referendum for Ireland to acknowledge that court.
The Supreme Court has previously held that any transfer of sovereignty, or the transfer of judicial powers to an international body, requires a referendum – meaning a vote will be needed to amend the Constitution so that the new 'Unified Patent Court' can be recognised.
The court will rule in disputes that arise as a result of the harmonisation of patents in the 25 EU member states (not including Spain and Poland, which are opting out of the system), and will decide which patent remains in place in examples where conflicting patents are held in separate countries.
Currently, patents can only been enforced on a national level, which means it must be formally translated into one of the official languages of the country concerned. The new system will circumvent this and grant automatic recognition to any new patent.
Responding to Dáil questions from Sinn Féin's Seán Crowe, Sherlock said the new system was aimed at "enhancing the Single Market for intellectual property", arguing that the new court would offer "a judicial remedy for unitary patents which will lessen costs and improve legal certainty in the EU."
He said the referendum was "not without precedent", however, pointing to a referendum held in 1992 to allow Ireland ratify an Agreement relating to Community Patents which ended up being abandoned before it ever took legal effect.
In that case, though, the referendum formed part of a single proposal put to the electorate alongside the ratification of the Maastricht Treaty – a matter which virtually monopolised the attention of voters at the time.
Final talks on completing the harmonised patent system are due to take place under the Irish presidency of the EU Council.
No time frame was given for the referendum to be held, but Sherlock said the agreement was expected to come into effect some time in 2014 – meaning a referendum may be needed later this year.
It is possible that the referendum, which is unlikely to prompt major public debate, could be put to the public alongside the referendum on abolishing the Seanad – a vote the government intends to hold in the autumn.