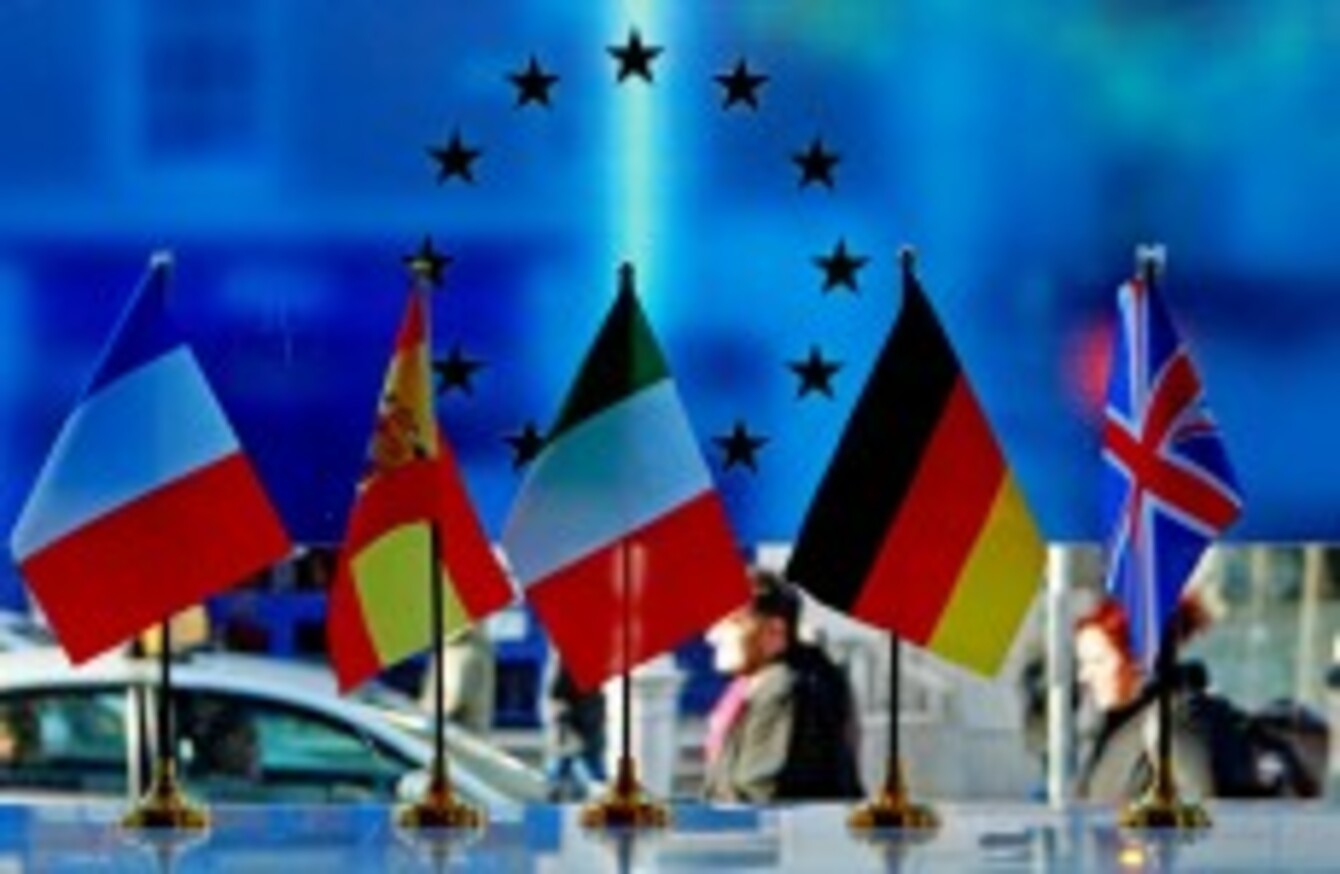 Image: Julien Behal/PA Archive
Image: Julien Behal/PA Archive
IRELAND IS SET to lose one of its 12 MEPs when the next European elections are held in June 2014.
The cut follows the approval by a European Parliament committee of a draft report which reallocates the number of MEPs to make space for Croatia when it joins the union this July.
The recommendation by Europe's Constitutional Affairs committee will see seats scraped from a number of other countries – predominantly larger ones – in order to make room for the 11 seats that Croatia will receive as a result of its population.
After the rearrangement, Ireland (population 4.6 million) will be alongside Croatia (4.3 million) and Lithuania (2.9 million) in the number of MEPs it holds.
The new arrangements also account for shifts in populations in other countries, and will see Spain gain four MEPs – from 50 to 54 – while France and Sweden will both get two more, to 74 and 19 respectively.
Committee approval means the new system for seat assignments – which brings the membership up to 751, its legal limit under the Lisbon Treaty – is almost guaranteed to be approved by the parliament as a whole next month.
The proposal will then be sent to the European Council – the body made up of the heads of government of all 27 member states – for final approval.
Some difficulties for Ireland
The rearrangement will mean some difficulty for the Irish government, however, as last year's Constituency Commission assumed Ireland would keep 12 MEPs when it proposed to maintain the status quo for the 2014 elections.
#Open journalism No news is bad news Support The Journal

Your contributions will help us continue to deliver the stories that are important to you

Support us now
New legislation will need to be brought through the Oireachtas this year to redesign the constituencies that currently exist – and possibly lead to another reform of the European constituencies.
Ireland's 12 MEPs are currently split equally between four constituencies: Dublin (which incorporates the four Dublin council areas), South (all of Munster except Clare), East (all of Leinster excluding Dublin, Westmeath and Longford) and North-West (the remainder of the country).
The cut to 11 will mean the constituencies will have to be redrawn – and because Irish law requires the seats to return either 3, 4 or 5 members, the most likely prospect is a single constituency for Dublin (or the greater Dublin area) with the remainder of the country split on a north-south basis.