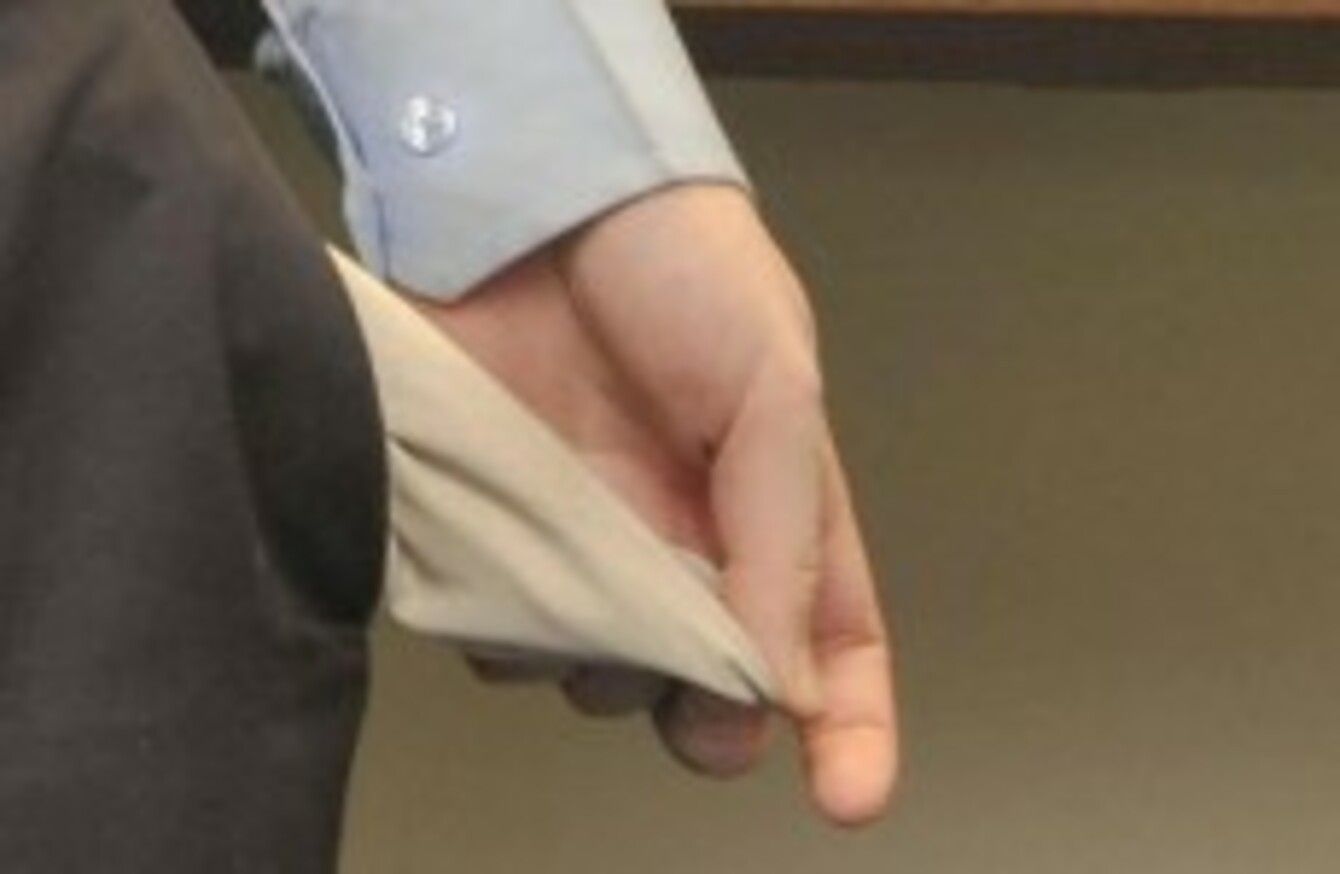 IRELAND IS RUNNING a €13.3bn deficit – but it's not altogether a bad thing. The latest monthly figures from the Department of Finance shows that the November exchequer returns were boosted by higher than expected corporation tax receipts.
The corporation tax take was 19 per cent higher than Department of Finance estimates, RTE reported this evening. The take in that sector for last month was just over €3.6bn – it was given a lift by high export figures.
However, income tax receipts are now trailing €365m behind the Government's predictions, largely due to wage cuts and a high unemployment rate. November is normally the month with the highest tax take. VAT take is €9.8bn, ahead of expectations surrounding the retail trade.
The overall tax receipts for the year are now €29.5bn, which is 1.6 per cent ahead of Government projections. At this time last year, the budget deficit was at €22.1bn but that included a €4bn payout to Anglo Irish Bank and €3bn to the National Pensions Reserve Fund.
The Irish Times quotes FG finance spokesman Michael Noonan as saying that today's published figures show how Irish families are suffering. He said:
On one side, the multinational sector and large companies are enjoying a moderate resurgence. But large numbers of Irish families have been stranded on the other side of this divide. The income tax take revealed in the latest Exchequer figures has again come in under target, with a shortfall of 3.3 per cent for the month.