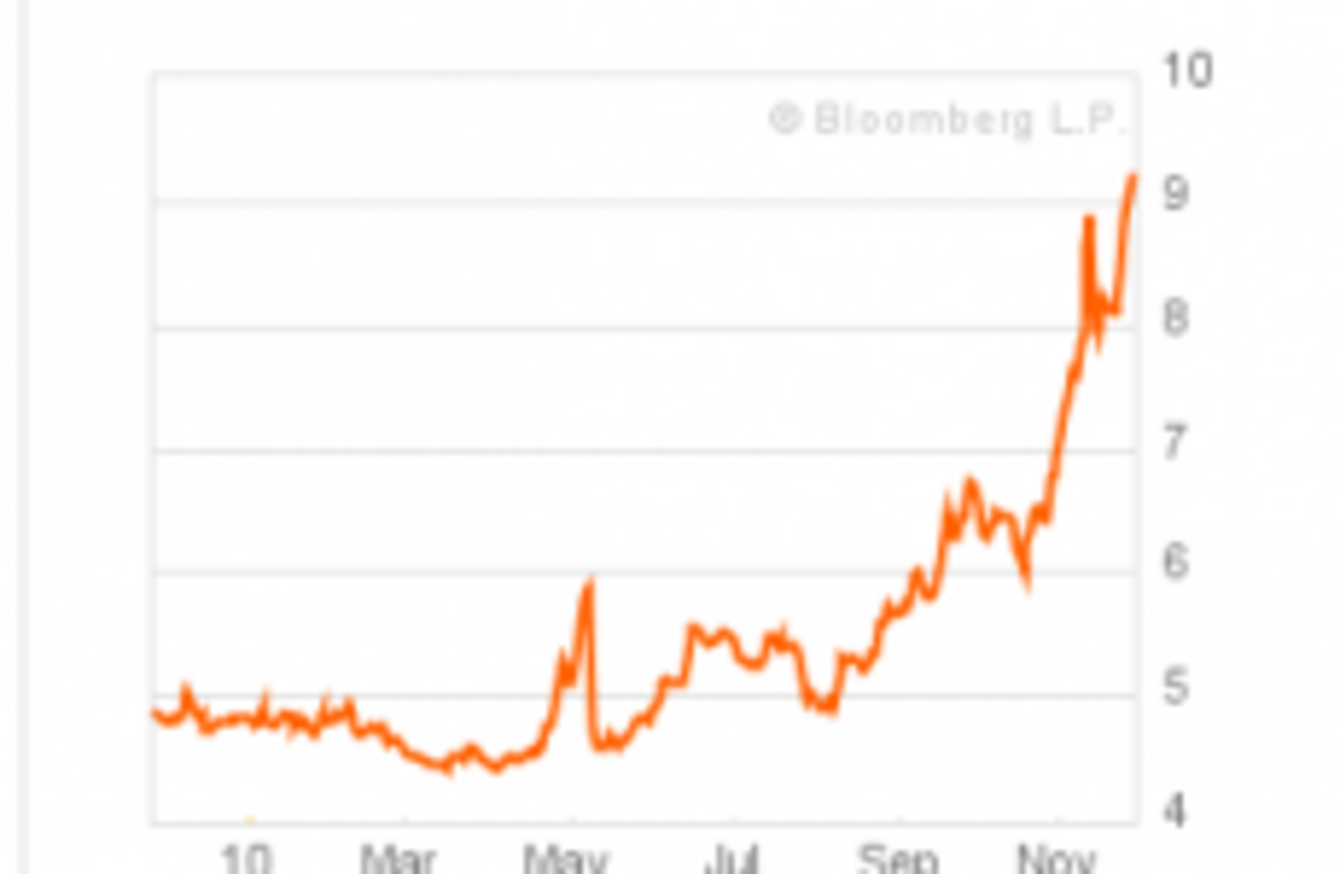 THE WORLD'S PRESS is largely bemused – and a touch baffled – by the news of Ireland's €85bn funding package from the European Union and International Monetary Fund.
The Financial Times' influential Lex column sums up much of the international feeling, recalling the original motive for Ireland's bank guarantee, which has now proved more costly than the state can itself manage.
Remember that discredited term "too big to fail"? It has returned with a vengeance. The €85bn bail-out of Ireland being finalised in Brussels on Sunday is a bank rescue job. The Irish have been hurt not by the excessive borrowing, tax evasion or false national statistics that troubled the Greeks. What brought Ireland down were its banks; they have sunk the sovereign.
Perhaps tellingly, the title of the column is the dry, 'Too Big to Save'.
Covering the story on its news pages, the FT is more occupied on how the ECB's proposals for a permanent bailout mechanism were dramatically brought forward for last night's announcement.
Such discussions – intending to draw up a replacement for the current bailout mechanism, which is set to expire in 2013, were not meant to be completed until December, but they were brought forward to last night in further attempts to draw a line under the Irish crisis.
The Wall Street Journal, meanwhile, says that the discussions might have eased the uncertainty surrounding Ireland's economic future, 'if not the pain'.
Stephen Fidler writes that an optimistic Europe would have ruled out the prospect of future defaults. Instead of that, however, it explicitly talks about how in future, bond holders will be made to share some of the burden.
Bloomberg's headline is perhaps also telling. Referring to how Ireland had secured its funding package, it uses a strange verb: 'Ireland wins €85bn aid; Germany drops threat on bonds'.
It believes that Germany's proposals to have bond-holders share the pain were somewhat diluted, "endorsing a Franco-German compromise on post-2013 rescues that means investors won't automatically take losses to share the cost with taxpayers as German Chancellor Angela Merkel initially proposed to the consternation of bond traders."
Almost all comment writers, however, fall into a similar vein of thought as the New York Times' Paul Krugman.
He notes the average interest rate being offered, of 5.8%, was available to Ireland on the open market as recently as September 13.
Considering that Ireland was able to borrow at that rate as recently as mid-September, and was falling off a cliff then, why is this supposed to solve the problem?

What's the Gaelic for "You've gotta be kidding"?