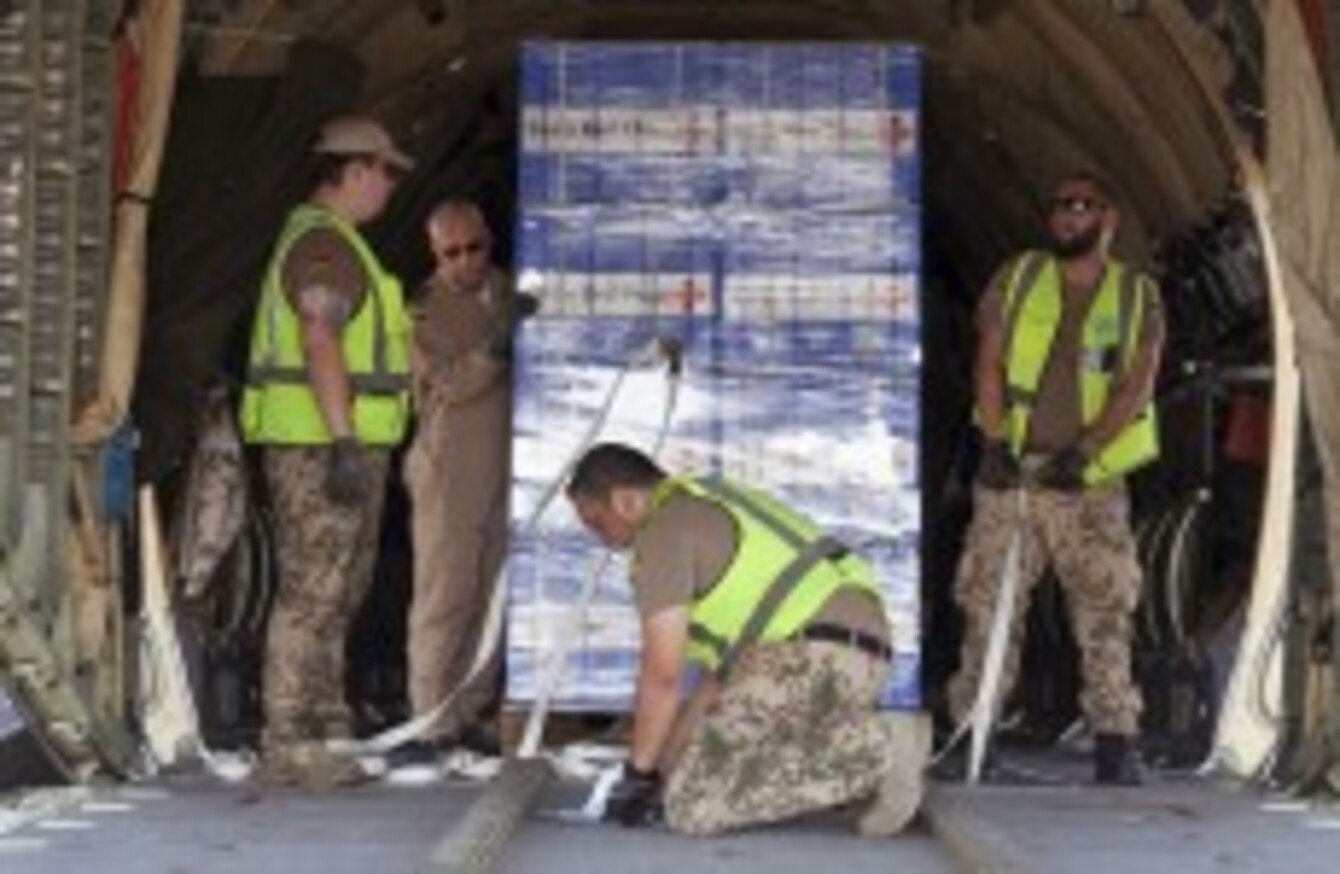 Image: AP/Press Association Images
Image: AP/Press Association Images
MORE IRISH PEOPLE believe the Government should increase foreign aid beyond what is already promised, according to a new survey.
However, the majority believe we have more important things to focus on at home.
Seven out of ten people surveyed as part of a new Eurobarometer on development said tackling poverty abroad should be one of the main concerns of the EU.
The number of people who believe it's what the Fine Gael/Labour coalition should be worrying about is considerably less, standing at 47%,
The survey, published to coincide with the European Year for Development, has revealed an increase of 12% in the number of Irish people who believe, given recent improvements in the economy, we should increase foreign aid targets even more than originally planned.
Just more than half (55%) believe a promise to increase funding should be kept, while a minority of 15% think we can't afford it any more.
"Almost nine out of ten respondents in Ireland (87%) say helping people in
developing countries is important," a statement from the European Commission read.
In fact, they are the third most likely, after respondents in Sweden and Cyprus, to consider this 'very important' (56%), and Ireland is one of only four Member States where at least half of all respondents say this.
Hans Zomer, director of Dóchas, said the poll confirms that "people in Ireland are hugely supportive of international cooperation to fight the biggest problems of our time".
The vast majority of people in Ireland realise that our world is connected like never before and that what happens in one part of the world matters to us all.